The world's most revolutionary and best-loved Swiss Army Knife has become an iconic tool since it first appeared in 1909. Now a handy, must-have item for anyone who wishes to be prepared at all times, Swiss Army Knives come in a wide combination of various tools - all manufactured with the same superior quality the brand has been known for in over 100 years. September 13th, 2013 – Amazon is currently having a limited time sale on Victorinox Swiss Army Knives. If you browse around the knives offered in this promotion you can find quite a few good deals on single Swiss Army Knives above $50 that qualify for the discount.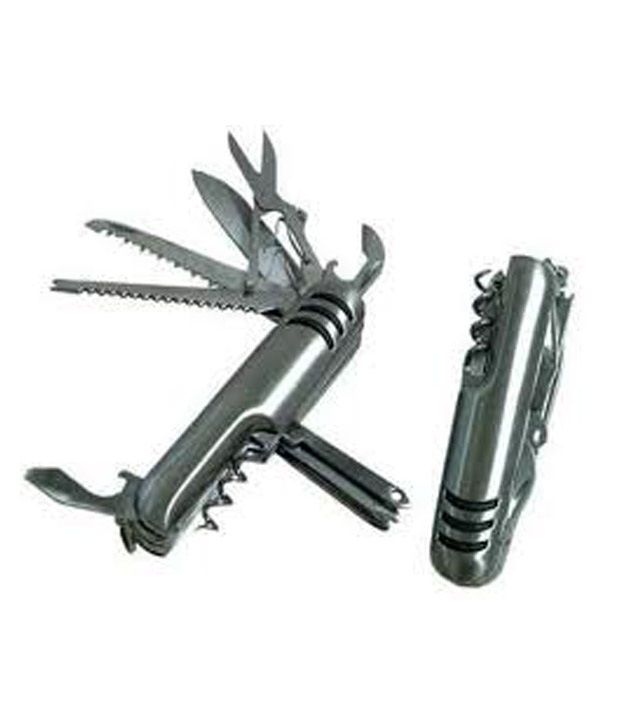 Spend at least $50 on Victorinox Swiss Army Knives at Amazon and $10 will automatically be deducted from your final order total.
For example: the Victorinox Swiss Army Cigar Knife for $48 shipped, Swisschamp XLT with Transucent Ruby scales for $175 shipped, and a Swisstool Spirit Plus with leather pouch for $100 shipped. Amazon often has the cheapest prices on many models of Swiss Army Knives from Victorinox and they provide free shipping on orders of at least $25.
This Amazon sale covers many Victorinox Swiss Army Knives (151 total) including many cheaper models in the $10-$20 range if you need additional knives to reach the $50 mark required to receive the discount.
The tinker outdoor knife has 12 features, including a large and small blade for easy cutting.