Be ready for the worst when it comes to having emergency food stored in a convenient food storage kit for you and your family.
With every order you will receive a COMPLIMENTARY DATA CD full of EMERGENCY and DISASTER SURVIVAL preparedness information and products.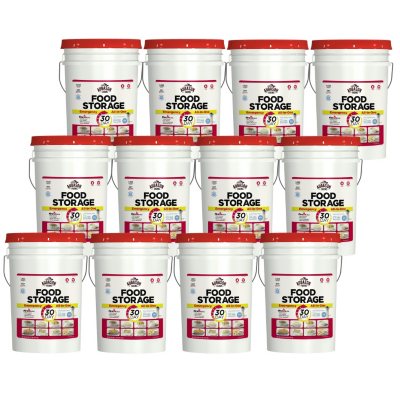 All our emergency food storage kits are crafted from the advice from experts in the field of emergency preparedness, survival and survival food kit readiness while meeting the guidelines set forth by government and non-profit agencies. To our Food Storage Essentials Survival Kit (good for 1 person for 14 days or 2 people for 7 days) that includes 44 servings of cook in the pouch meals, 2 Mylar emergency sleeping bags, a first aid kit, tools, hygiene and much more.