So far as I can tell, the SpyFox was a limited run of 600 knives, sold exclusively through AG Russell in America. I have no other knives with N690 steel, but Nutfancy gave it a good review, and so far it has remained sharp and cuts well. This is an ideal size for every day carry, and the Sage 1 has proven itself to be one of my all time favorite EDC knives.
The Chinese Folder could work as an EDC knife, a gentleman's folder, or simply a collectible.
Spyderco went with their classic leaf shaped blade, with the full flat grind that many people love.
Like most Spyderco knives I have held the Sage 2 feels good in hand and will make an excellent user for someone looking at a high end working knife or EDC item.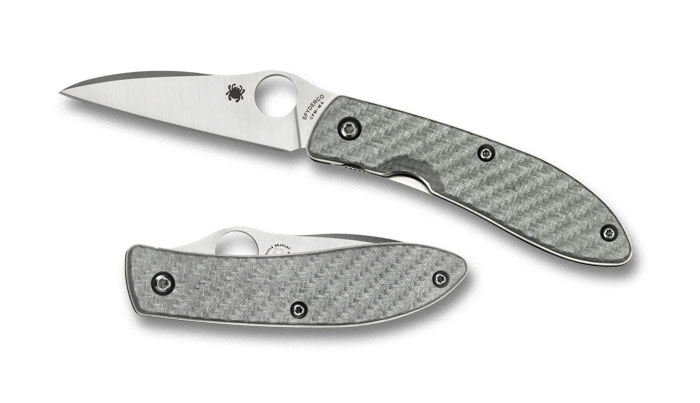 Over the years Spyderco has released the Chinese Folder in a number of different handle materials including carbon fiber, various colors of aluminum, titanium, and G10. With the Caly 3 (and other lockback knives) I noticed it takes some effort to flick the blade out but the Sage is practically effortless. There are no compromises with this knife and no stone has gone unturned to make the absolute highest quality product Spyderco could offer.
I know for some that will be way too much money to spend on a knife, but when you compare that to the other titanium frame lock knives on the market (including Rick Hinderer, Strider, and Chris Reeves knives) the value the Sage 2 offers is tremendous. For the money, there really is nothing out there that can touch the value and performance of the Spyderco Sage 2.When it comes to potential downsides to the Sage 2, I am at a loss. If you are in the market for a titanium frame lock knife, but aren't ready to shell out the big bucks for Chris Reeve, or similar offering, then I can absolutely recommend the Spyderco Sage 2.
But if I was looking to add an elegant and unique Spyderco to my collection, well, I'd be all over this one. Thanks for the detailed reviewReply Chris1992usa says March 17, 2012 at 9:48 am According to Spyderco (Sal Glesser), Takefu originally developed VG-10 for making grafting knives in horticulture.