If someone watching this year's ShastaYama Taiko Festival thought they were only seeing an outstanding display of the art of taiko, they would have been mistaken.
The evening began with a very short set by Shasta Taiko, led by Russel Baba and Jeanne Mercer. Shasta Taiko's third presentation reprised the very successful audience participation from last year's ShastaYama performance. This aspect of ShastaYama typifies Baba's and Mercer's commitment to educating people of all ages about the beauty of taiko and its Japanese cultural context and heritage. Jun Daiko's appearance marks the first time this young, emerging group of taiko artists has performed at ShastaYama.
Grand Master Seiichi Tanaka's appearance with San Francisco Taiko Dojo marks the return of the master to ShastaYama.
San Francisco Taiko Dojo's set ended with their signiture piece "Tsunami" by Grand Master Tanaka.
The final full set of the evening was performed by Shasta Taiko who were joined by dancers Michelle Fujii and Toru Watanabe and taiko artist Masato Baba - Russel and Jeanne's son. If the performances of Jun Daiko and San Francisco Taiko Dojo were touched by cross-cultural influences, this last full set by Shasta Taiko was awash in them.
Baba and Mercer have always shown both vision and courage in stirring non-traditional and traditional music into the taiko mix. Russel Baba and Jeanne Mercer began Shasta Taiko 24 years ago but not as a typical taiko group.
Since those first days 24 years ago, Shasta Taiko has grown and expanded its mission and influence.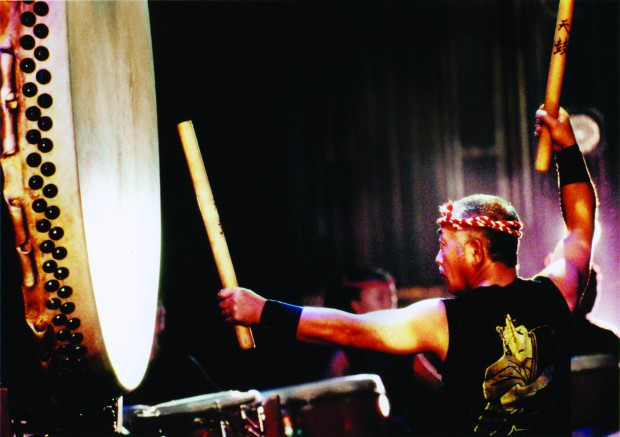 New students should arrive 15 minutes early (10:15am) for the first class at to complete registration. Use this tool to discover new associated keyword & suggestions for the search term Taiko. The results we show for the keyword Taiko will change over time as new trends develop in the associated keyword catoegory and market.