Secondly, because you can only fit one card per slot, the wallet becomes really thick with only a couple cards in place. Third, you can't tell from the photos (or at least I couldn't tell when I ordered it), but this card holder is two sided. Certainly not bad for the price, but I'm switching back to my smaller card holder after only a week using this one. I received the card holder less than three weeks ago, and I have no regrets about purchasing it. Crafted from rugged leather with a distressed finish and featuring six exterior card-size slots and one inner pocket for safekeeping stamps, tickets and more.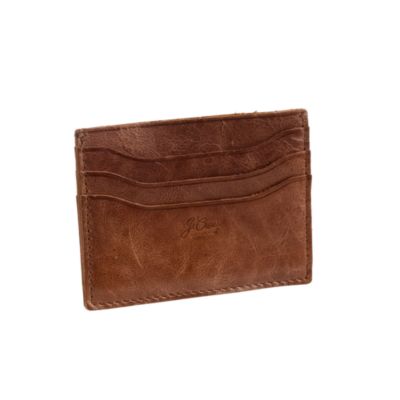 So much so that if I want to slide cash inside, I have to remove several cards and cram the cash inside before replacing the cards. However, with a about a year of wear, the case has warped a bit and sometimes cards fall out of the slots when I reach my hand into the pocket. The image here presents a rustic, weathered, cognac look with charm & character when all of these characters are missing from the actual card holder. In reality, you get a chocolate-brown card holder strikingly similar to the leather billfold only without the fold.
The only issue I have is if you try to place cards, license, and other things in the slots at once, it makes it a little difficult to put cash in the middle of the wallet pocket.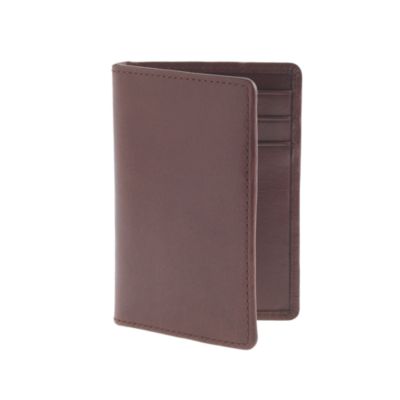 From a functionality standpoint, it appears the card holder will do the trick which is why I still plan on putting it good use nonetheless.
Lastly, it's pretty tight at first and you have to wait for the leather to become a little more workable to fill all of the card slots.