My favorite is the little pocket knife made by French manufacturer Opinel®.  The company is still privately owned by descendants of Joseph Opinel, who founded the company in 1890, and is very proud of its commitment to ecologically aware manufacturing practices.
Opinel produces 4 million knives a year, which are available in many countries, including the USA.
These knives are inexpensive and readily available all over France in shops such as the tabac or agence presse.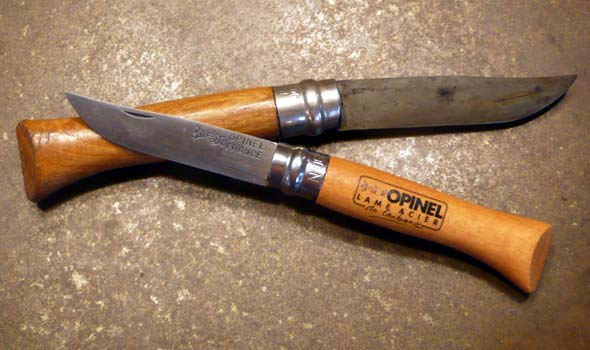 The handles are made made from various woods, such as oak, walnut and olive, and have a simple and ingenious ring that rotates to lock the blade open or closed.
Nice to see some love for the ingenious Opinel, a quiet, unassuming knife that has been doing its job for 100+ years.