An interesting bike concept that offers a great doze of exercise as well as a funny experience through which you can measure your energetic potential. Basically, by hooking up your regular bike to the hard frame, it is transformed into an indoor bike trainer.
Developed by three-time Tour de France winner Greg LeMond, the Fitness Revolution transforms your racing bike into a stationary bike. I'm not a cyclist, but even I can see the value in being able to turn a bicycle to a piece of exercise equipment when the weather turns bad.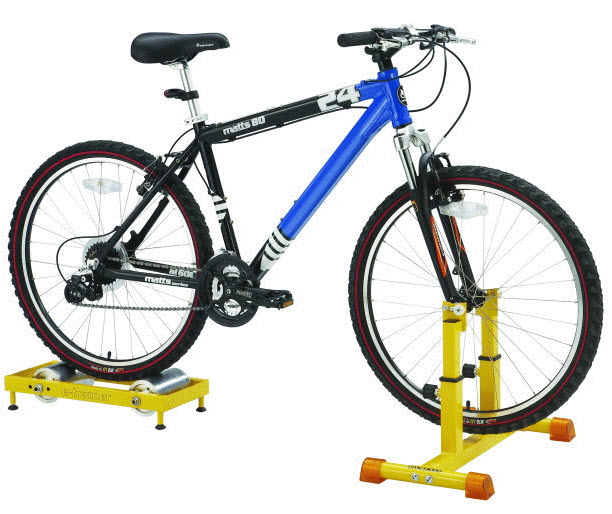 Exercise and multi-task - ie watch TV, babysit, talk on the phone, listen to music, play video games or read. Are often much cheaper than shelling out for a new exercise-bike - although only if you already have a bike that you can use. Terrific for testing - under pressure - any mechanical adjustments or new additions that you have made to your bike.
Help injured riders with rehabilitation exercises and being able to return to cycling at their own pace - for example when they tire or find that they are in pain then they can simply stop.
Simply take off the back wheel from your bicycle and attach it onto the LeMond Fitness Revolution and you'll be set to exercise.