05.10.2015
Better Homes and Gardens Goldfish Garden border made out of painted edging makes me wish I knew how to do decorative paint. However, this stacked wine bottle raised garden border on Cheers Beers might be more durable than a edging using a single row of bottles. I am partial to my recycled brick garden border I made from reclaimed brinks from a junk pile my in laws got when they bought the farm.
Sourcing the materials for The Garden Glove's Clam shell garden border would be the best part of the project.
Tomato Headquarters upcycles and recycles anything and everything in their garden including making terra cotta flower pot garden edging. The thin branches in this raised garden border on Instructables reminds me of a dense forest. Although truthfully, I know I wouldn't have the patience to make a clever garden border out of a zillon small branches and sticks.
I found a bunch of clever, unusual, and some down right weird ideas for garden borders and edging one day while I was researching what to plant and where to plant it.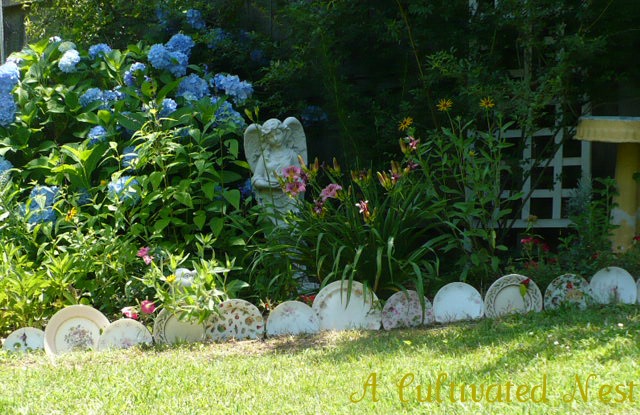 Momtastic Web Ecoist features an old dresser repurposed into a raised garden that needs to live on my tiny patio ASAP!