27.12.2014
The keystone shape of the blocks leaves triangular gaps between the stones, which are covered up with special blocks called capstones. If you started the first course with a partial block, trim a full block so it overlaps the seam below by at least 3 inches. Lay the third course the same way you laid the second course, leaving an exit point for the drainpipe at one end of the wall. Apply a bead of construction adhesive along the top of the wall and set the capstones in place.
By replacing the slope and leveling the yard to either side of the wall, you can create two distinct tiers for split level form and function.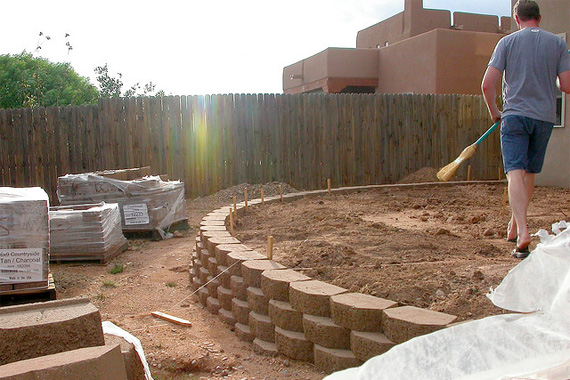 The blocks are durable and can easily be cut into smaller pieces to offset courses as you build your wall.
Put topsoil in the space between the landscape fabric and the top of the wall and fill what remains of the trench in front of the wall.
They require neither footing nor mortar, and stacking them automatically creates a wall that leans into the hillside for strength. As you work, verify that the blocks are level; if not, shim the low end with asphalt shingle or some landscape fabric.
Unroll enough fabric to cross back over the trench later, plus about a foot more than the height of the wall.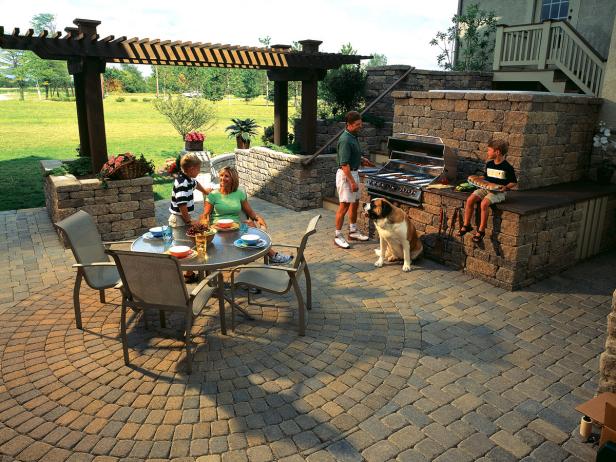 When you begin building the rest of the wall, alternate so one row begins with a full block and the next with a half block. When you're a course or two below the top of the wall, fold the landscape fabric over the gravel and trim off any excess. Put the level across the new block and at least one of its neighbors to make sure the tops of the blocks are level with each other.