06.11.2015
I do however, have pine trees in my yard which have roots above the ground just like yours. Here is another picture--I put the caladiums in pots in the long window boxes because the squirrels ate all my bulbs the year before.
However, I do have a large hosta bed which is under several Norway Pine and they seem to be doing fine.
I'd start with several inches of the free mulch and perhaps invest in soaker hoses to circle the pine, under the mulch. And obviously landscaping under it in the traditional sense is not gonna work, which is why nothing grows there now - too large a tree with a too dense root system, lots of surface roots and too much shade.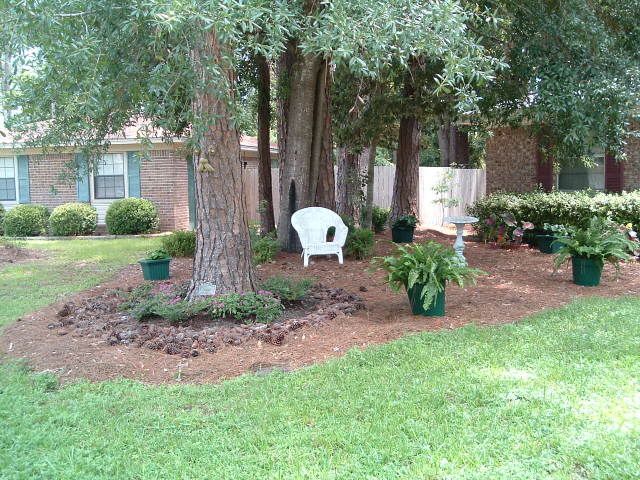 But under one white pine on one side there is a maple and only Hellebores and Astilbes survive there. In the north, in areas that were cut, the Jack Pine was the one most likely to repopulate - Boundary Waters has immense forests dominated by Jack Pine.
Bark or wood chips may be your best move, with perhaps a few partially imbedded landscape boulders to add interest. I also plant Pentas around the largest pine mixed in with the Mexican Heathers to add color. I'll rip some turf up somewhere to make a new bed and save the pines for when I have a better idea what I'm doing.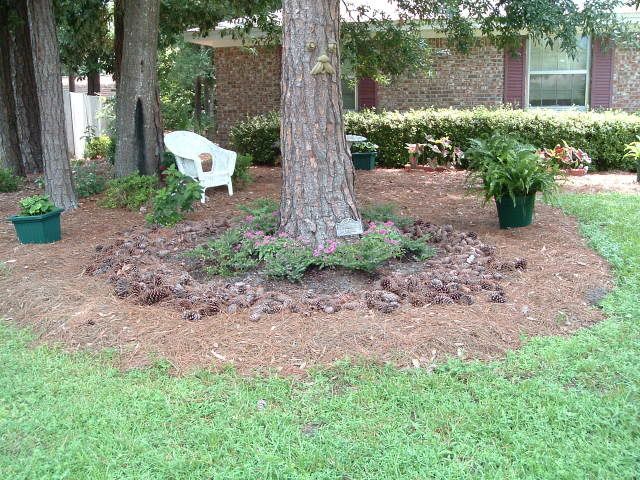 I do garden under Austrian pines and the beds get amended about every other year with a top dressing of compost but I added no extra soil when I started the beds and there was no web of roots to contend with.
This is like the Pasadena area in Southern California and would like any ideas that would be most cheapest and which would conserve the most water since considering the little rain we been getting, might go back to drought conservation in the future.(water restrictions that is) thank you and pictures are here if I found out how to attach them to post.