18.06.2014
Summer is officially over, so let's see what it looked like to Gardening Gone Wild readers with a new Picture This photo contest.
For most of the eight years I have been contributing to Gardening Gone Wild I have wanted to simply show wildflower photos.
The best time for garden photography is the soft light of early morning after dawn, or late afternoon at dusk. To create the composition shown here, the designer chose a white-painted wooden urn 12 inches in diameter and 8 inches tall, with a basin 3 inches deep.
The Hillside and Shade Gardens elegantly offer solutions to the Rockland County problem of steep slopes, abundance of rocks and gardening in shade under trees. The Ralph Snodsmith Perennial Garden is named for the 1965 Rockland CCE Agricultural Agent who went on to become a lecturer and radio personality.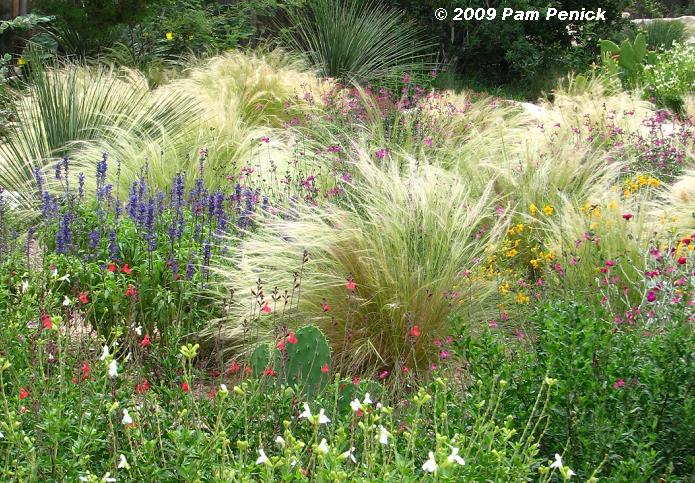 I have been enthralled by California wildflowers for more years than I have been a garden photographer. Congratulations to Grace at eTilth for the photo of Erythroniums tucked by this urn in the Dunn Garden in Seattle.
From April through October on the last Sunday of each month, the Master Gardener Volunteers hold a free tour of the gardens at 1 PM. The Native Plant Garden encourages the use of beautiful plants native to our area that are low maintenance and need little water. This perennial garden demonstrates a colorful succession of bloom against a canvas of varied foliage. The Herb Garden highlights plants with various uses that are generally not bothered by insects or browsing wildlife, and the Cutting Garden demonstrates annuals and perennials that are perfect for floral arranging.
The Fern Garden introduces how these often overlooked woodland plants can add interest to the home garden. The Ornamental Grass Garden contains a variety of low maintenance ornamental grasses that provide dramatic year round interest especially in winter. The Container Garden illustrates how anyone, especially those with space constraints, physical limitations or limited time can have a lush garden of ornamental plants, herbs, small shrubs or vegetables.