21.06.2014
The FirmRMLA is a small, professional, Landscape Architecture and Planning firm established in 2003. RMLA offers consultation, design expertise and technical services for all types of Landscape Architectural projects. In 2003 Dan Kiley closed his office and Peter and his wife Katie Raycroft-Meyer established their own practice, RMLA in Bristol, VT. During her twenty-four years as a practicing landscape architect in Vermont, Katie has had the opportunity to work in many aspects of the profession.
RMLA, established in 2003, offers a full range of planning and landscape architectural services. And yet one can clearly see in Kiley's work both the monumental clarity of the French Baroque gardens and the influence of the classical constructivist and spatial elements in the early Post War works of his colleagues, the new generation of American architects.
Between 1971 and 1986 Kiley partnered with colleagues, operating as Kiley Tyndall Walker for eight years with Ian Tyndall and Peter Ker Walker (both Scotsmen who joined Kiley's practice early on), and as Kiley Walker until 1986 when the firm name returned to the Office of Dan Kiley.
Like other Post War landscape architects, Kiley has many important works that were not properly built or maintained.
The Landscape Architecture Legacy of Dan Kiley will be on view at venues across the country.
The Cultural Landscape Foundation (TCLF) provides the tools to see, understand and value landscape architecture and its practitioners in the way many people have learned to do with buildings and their designers.
We believe that well designed landscapes have the power to inspire us and instill a greater appreciation and awareness of the world around us, natural and man made. Harvard at that time was undergoing a revolutionary curriculum change in the architecture department with the arrival of Walter Gropius and his colleagues from the Bauhaus in Germany. He was licensed to practice architecture in New Hampshire in 1943 with a recommendation from Kahn and Eero Saarinen, who he had also met in Washington, DC.
As the American built environment exploded in the 1950s, Kiley was one of the few practitioners of Modern landscape architecture, particularly on the East Coast and in the Midwest.
Yet in his office he apprenticed, and worked with such distinguished designers and teachers as Richard Haag, Joe Karr, Peter Hornbeck, Peter Ker Walker, Ian Tyndall, Henry Arnold, Cornelia Oberlander, Peter Schaudt, Gregg Bleam, Peter Morrow Meyer and many, many others. Through its Web site, lectures, outreach and publishing, TCLF broadens the support and understanding for cultural landscapes nationwide to help safeguard our priceless heritage for future generations. This early experience of living amidst the Williams campus instilled in him his initial interest in art, architecture and design. Katie has taught courses in Landscape Architecture History and Theory at Burlington College and Site Construction and Management at Vermont Technical College.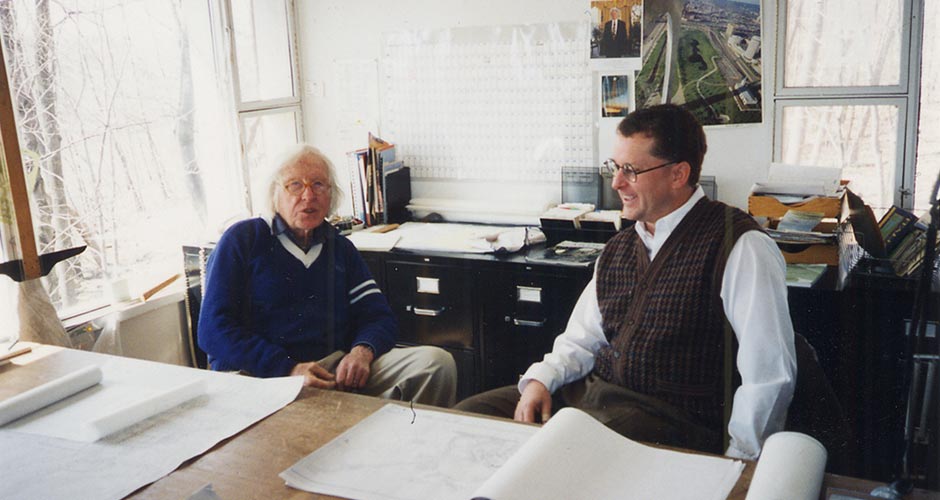 She initially pursed a career in marine biology, but her passion for the arts, eventually led her to the field of landscape architecture. The landscape department, however, was less driven by an interest in Modernism than by the study of estate gardens, the Beaux Arts traditions and faculty advocacies of naturalism versus formalism. In 1985, she continued her education at Cornell University's graduate school of Architecture, Art and Planning.
We regularly collaborate with local architects, engineers, horticulturalists and artisans in order to address the specific needs of a project. The three classmates were involved in a series of confrontations, both in design and theory, in which they attempted to adapt, without the aid of Gropius, the new architectural thinking to landscape design.
Following a brief working experience in New York and Boston, Peter attended Cornell University's Graduate School of Art, Architecture and Planning. At Cornell, he received the Robert James Eidlitz Traveling Fellowship to study the architecture and landscapes of Cistercian Monasteries in France.