06.06.2014
Left: A provisional cover was designed to look like a landscape architect's book with real plants and landscape materials. This mid-career monograph represents a distinctive approach to a singular vision of a contemporary landscape design.
In late 2007 the landscape architect was contacted by the editor at Monacelli Press following a lecture at a Garden Conservancy symposium New York City. Since the landscape architect had been commissioning professional photography of his built work over the years as the work was completed and with subsequent photography of mature work, there was a very solid selection of high-quality photographs available to represent the work. The landscape architect asked John Beardsley, whom he had taught with at Harvard to write a short introductory essay and Michael Bierut of Pentagram, who the landscape architect had worked with previously to provide the graphic design for the book.
The first week of December the landscape architect issues the proposed outline of the 14 projects to be included in the monograph.
At the end of December, over the year-end holiday, the landscape architect, in the quiet of a holiday week wrote out the first draft of the first-person narrative descriptions. John Beardsley came to the landscape architect's office in the first week of February and spent a half-day interviewing the landscape architect for the essay.
Landscape architect went to the publisher's office to review the single proof copy sent by the printer China.
O'Hara's article, The Price of Comfort: How Landscape and Architectural Design can Reduce Human Dependence on Climate Control, co-authored by Kristopher Holz, discusses how acclimation via landscape and architecture design interventions can reduce residential energy use and includes case studies illustrating a variety of options for the design of ecologically-appropriate outdoor rooms.
Five landscape architecture students participated in an interdisciplinary studio over Summer quarter 2009, entitled "The Broadway Auto Row Interdisciplinary Studio." This eight-week intensive studio was led by Mike Pyatok and Peter Waller, principals with Pyatok Architects in Oakland, CA, with assistance from CAED Dean R.
Right: The final cover was designed to communicate a more artful approach to landscape architecture and the book cleverly wraps around both the front and back of book.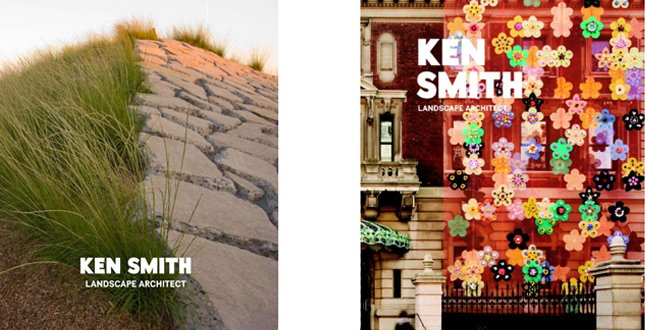 The landscape architect prepared an outline for selected projects representing 17 years of design work.
Also the first week in March, Pentagram submitted their test layouts exploring how the book format would work for two very different projects, PS 19 and 55 Water Street. The studio generated creative design interventions that might influence the direction of downtown Oakland development, with a particular focus on promoting affordable workforce housing and related community-serving amenities as an integral component of the larger urban economic revitalization strategy.