17.09.2014
There were also many opportunities over the three days to network with horticultural therapists from around the world and share our experience and best practices in diverse settings. Proceeds from the event benefit our GreenHouse program, which offers horticultural therapy and vocational training for inmates on Rikers Island.
The Greening Western Queens Fund of North Star Fund awarded the Horticultural Society of New York a generous grant in 2013 to establish learning ecosystems at six public schools in Western Queens.
On July 9th The Hort hosted an evening of horticulture-themed festivities at the Waterfront Museum with Wilder Quarterly, whose own Celestine Maddy led guests in the easy process of creating seed bombs. We kicked of the 3-days of programming with an opening reception and in-progress viewing of the urban farming documentary, Growing Cities. Currents also highlights the Department of Environmental Protection's (DEP) Green Infrastructure Grant Program, as well as their Greenstreet and bioswale programs, which are part of their Right-of-Way initiative. The afternoon panel discussion, Funding Horticultural Programs in Human Services Organizations, brought together development and research experts in an informative session moderated by Laura Hansen, Director, City Life Program for the J.M.
A compilation of research citations on the efficacy of garden programs in various communities. Hilda Krus, (pictured, second from right) Director of the GreenHouse Program on Rikers Island and Horticultural Therapy Programs for The Hort, was honored at the annual meeting of the American Horticultural Therapy Association (AHTA), which was held last week in Olympia, Washington. The GreenHouse program at Rikers serves as a model for prison horticulture worldwide and Ms.

Recently, the GreenHouse internship program has greatly expanded, bringing the knowledge and practice of horticultural therapy to broader and more diverse groups of students from the fields of social work, psychology, art therapy, and criminal justice.
The award for Best in Show, presented by The Horticultural Society of New York, was given to Heeyoung Kim for her impressive painting of Compass Plant (below, left).
In addition to providing high-yield fruit and vegetable seeds at a reasonable price for families across America, Burpee provides essential financial support for social service programs that help introduce the importance of gardening and the joy of growing your own fruits and vegetables to populations that are often deprived of that experience. Oaksterdam University presents the most comprehensive indoor and outdoor horticultural training in the Cannabis Industry.
The semester program is designed for anyone looking to learn everything from seed to harvest. The Comprehensive Horticulture Semester program includes 2.5 hours of classroom and lab instruction each week. Ito has taught and managed our children's programs during and after school as well as in the summer months for almost 20 years. Ito developed and teaches four courses thru the New York City Department of Education's After School Professional Development Program. Three graduates from the program were in attendance, Raphael Montedeoca, Vaughn Brown, and Frank Edwin, who is an amazing artist himself. The Hort is extremely excited to be participating with a diverse selection of 47 fine artists, horticulturalists, designers, and other spirited contributors.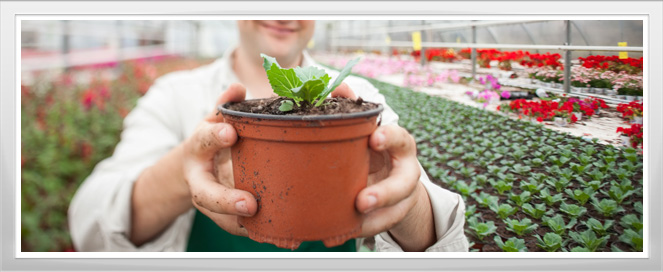 We look forward to watching the garden and menus grow, hopefully serving as an example for many others to begin similar horticultural projects.
Krus has worked tirelessly in the field, from her arrival in the US from Germany ten years ago to pursue an internship in the program at Rikers, to her hiring to work alongside former director James Jiler and her present position as director of the program.
Specialized horticultural training dovetails well with our Classic program, as it is important for aspiring budtenders, cannabis chefs, and collective members to have a well rounded education. The women made the bouquets in a group effort during a flower arranging workshop as centerpieces for a staff appreciation event on Rikers honoring DOC programs staff, members of the DOE, and organizations providing educational services like The Hort. We had a chance to speak with George afterwards and give our warm thanks for the much appreciated, generous support he shows our programs since many years.
The horticultural students, dressed in green Horticultural Society t-shirts, received many compliments for the bouquets and were even asked to stand for a round of applause during the graduation. When taken together, the Basic and Advanced Seminars provide students with the same curriculum as the Indoor Horticulture Semester program.