11.11.2013
Twice-monthly advice for bringing your home outdoors, from year-round yard upkeep and planning to the wonders of making your garden grow, plus special offers.
Design solutions, designer interviews, room makeovers, garden tips, video tours, sweepstakes news, and special offers.
The Franklin stove I remembered warming my grandmother's bedroom became a planter filled with ferns in my shade garden.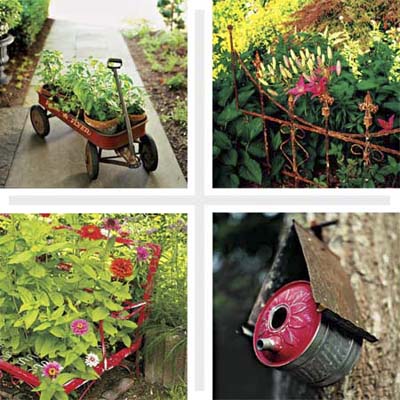 But I bet if you scrounged around and looked at your junk from a new perspective, you will find some real treasures that will add personality to your garden and reclaim a piece of your heritage.
Aged (and very heavy) granite stones that were used as steps on the back porch were added as focal points in one of my garden beds. Old leather boots can last several seasons in the garden and make great conversation pieces.