05.02.2015
We believe that each garden should be a drama that unfolds with the seasons, from the earliest snowdrop to the last frosted rosebud, from the richness of a summer border of flowers to the elegance of stone and evergreen under snow. We work with clients to help them understand and clarify their own vision of a beautiful garden so that we can create a garden that they will love.We believe that gardens should be lived in, not just looked at. Whether gardens are public or private we love to get everyone out into the garden – especially children.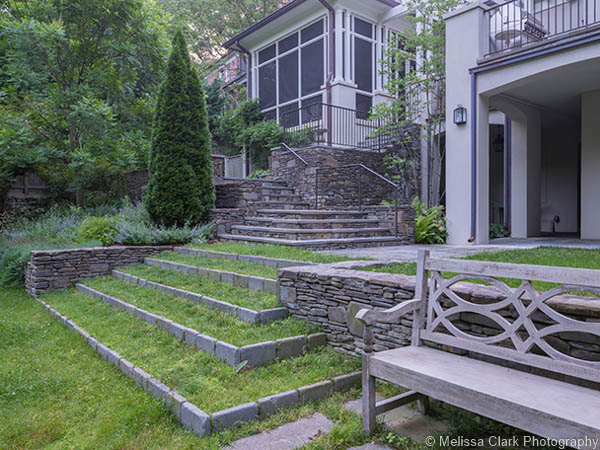 Elin Haaga was born in 1953 in Usk on the Welsh border, but brought up in Somerset in the south west of England.
Elin worked as a writer for 18 years, writing for UNICEF and Save the Children, while living in Asia.After retraining in the University of Maryland and at George Washington University, she now has a garden design business in Bethesda, with residential and institutional clients, and also teaches the History of the Landscape at George Washington University. She gives talks to garden groups as well as to other designers and has spoken regularly at Brookside Gardens, Greenspring Gardens and the National Arboretum.