03.04.2015
I wish I had a wide enough enough windowsill to start herbs in little pots – that is so cool!
This weeks Saturday Inspiration post is packed with ideas for all types of mini herb gardens to get you thinking outside the planter box. At first I thought it was all from your garden and couldn't figure out how you had time to do ALL that gardening and blog.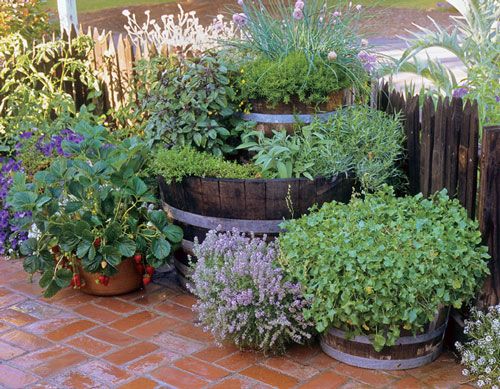 It was truly rewarding and something I will definitely continue to do each year.I kept the herbs in a few planters on the deck last year and have to say it was extremely convenient to have them within an arms reach to use every chance I could.
As I am a little hooked and excited to put together our herbs for this year, I thought I would share some Herb Container Gardens for this weeks Saturday Inspiration and Ideas.