01.05.2016
As patients receive less and less direct care from physicians, how can healthcare organizations continue to provide high quality care and counseling? While many hospital pharmacists are stationed behind a pharmacy counter or are tasked with responding to nursing inquiries, Medication Therapy Management utilizes the pharmacy team's expertise to provide preventative education and counseling regarding prescription drugs.
A new study released out of Purdue University aimed to examine the effectiveness of MTM on reducing hospital readmissions, and the results look promising–within the group of 232 patients who were capable of comprehending such counseling, there was an 86 percent reduction in readmission rates compared to the control group. ASHP wrote an interesting piece on a medication therapy management initiative at Scott and White Memorial Hospital and how the pharmacy staff is improving the management of higher-risk populations. For institutions looking to reduce readmissions and maximize reimbursement, MTM seems as promising a solution as any.
Some hospitals are relying on the outpatient, or retail pharmacy to perform this service.  However, this misses an opportunity for the hospital to deepen the trusted relationship with the patient, and misses the opportunity for the hospital pharmacist to engage in direct patient care. Although the efficacy of MTM appears well-supported, still, few hospitals have fully integrated it into their care models.
Aethon is a Pittsburgh-based robotics and intralogistics automation company, known for its medication-delivering TUG robots, MedEx medication tracking software, and TubeTrack trackable pneumatic tubes.
A distinct competitive advantage is given to companies who leverage intralogistics technologies - or technologies to manage the internal logistics of their operations -  to streamline supply chain management. Summary: As most of us are aware, readmissions is a hot topic, especially in terms of the penalties assessed for readmission rates which are excessive.
There has been a lot of talk about readmissions (avoidable), specifically the healthcare costs associated with them and the effects on the quality of patient care being provided. With the incremental increases in both penalties assessed and conditions included, hospitals become more likely to be assessed penalties. Overall communication and care coordination is critical from the time of admission to post-discharge. BHM is a healthcare management consulting firm whose specialty is optimizing profitability while improving care in a variety of health care settings.
One of every three people in the United States has low health literacy - the ability to 1) gather, 2) understand, and then 3) act on appropriate health information. Improve medication adherence by visualizing patients' medication adherence history and providing simple, visual daily medication dosing schedules.
Ineffective discharge and medication non-adherence are two of the leading causes of hospital readmission. Meducation creates simple, personalized medication information (PMI) sheets to reduce medication errors. MeducationDC can create custom, relevant, and actionable written discharge instructions in the patient's preferred language. TimeView provides rapid visualization and clinical adherence intelligence for effective medication management strategies.
Polyglot's award-winning software is designed to improve patient understanding, thereby improving health, reducing costs and increasing patient satisfaction.
Hospital readmissions have recently come into the spotlight in the US as many hospitals came under pressure to limit their readmission numbers.
A hospital readmission occurs when a patient who is treated in a hospital and is discharged returns to the hospital within 30 days of that first visit for the same condition as their original hospital visit.
Readmissions generally occur as a result of preventable errors and communication failures following discharge.
Prior to the 1990's when a patient was admitted to hospital their family physician (primary care physician, or "PCP") would come to the hospital morning and evening, taking normal clinic hours during the day.
Because of this skyrocketing trend, many PCPs may not even know their patients have been hospitalized. Hospitalists often have training in internal medicine, and may have advanced training in managing critical illnesses.
Hospitalist care has grown quickly because hospitals are under more pressure to save money and discharge patients earlier, while maintaining safety and quality of care. While patients still receive good care in the hospital, all these changes mean that when they leave the hospital there is a lot more room for error, as their PCP will not know what changes there have been and what happened. Because of these issues with what is termed "continuity of care" there is a drive to improve the management of these transitions.Hospitals now have teams of healthcare workers dedicated to educating their patient about their transition home, however these teams focus on providing information to the patient, and often fail to talk to the PCP or pharmacy.
Patients may also be discharged to a rehabilitation (rehab) or short-term nursing facility.
Health Park Pharmacy created a new standard of care for patients in transition with a pilot program that we call Project Harmony. Project Harmony aims to overcome the inadequate communication between primary care physicians, hospitals, specialists and pharmacists.
While national readmission rates currently remain around 20% for high risk conditions, Project Harmony has been able to show a drastic improvement in readmission with a rate of 6.25%.
Telehealth – an easy to use monitoring system that, when placed in the home, will provide daily vital signs, monitoring and intervention opportunities, which will increase overall continuity of care. Alert Response Medication System – visual and audio alerts including via phone call to remind you to take your medication on time. Since 2012, hospitals are being penalized by the Centers for Medicare and Medicaid (CMS) under the new federal healthcare law for having higher than reasonable readmission rates. But sometimes a readmission is due to some sort of medical error during the initial hospitalization or a misunderstanding of discharge or medication instructions. Unfortunately, no two hospital discharges are created equal, and often a patient is more focused on slipping out of their scratchy hospital gown than reading communication about after-care handed to them as they are wheeled out the door. This statistic is a powerful motivator for hospitals to find creative ways to educate and empower their patients with the tools they need to best take care of themselves once they roll past the automatic doors.
Though we retain only approximately 10 percent of what we see, we happen to hold onto about 90 percent of what we see, hear, and do. Well thought out graphics can complement the video material and be beneficial in bridging educational barriers that invariably exist when different reading levels may inhibit comprehension. Language impediments can be tackled readily. For instance, a nurse speaking about smoking cessation techniques one-on-one with a patient may be effective, or it can come across as a lecture.
HIN's fourth annual survey on Reducing Hospital Readmissions, conducted in December 2013, documented how more than 100 healthcare organizations are working to reduce hospital readmissions, including targeted populations and conditions, the most effective tool, protocol or work flow in reducing hospital readmissions; and much more.
2014 Healthcare Benchmarks: Reducing Hospital Readmissions documents the latest key initiatives and partnerships to reduce readmissions by patients with heart failure, pneumonia, myocardial infarction, and other costly conditions, by more than 100 healthcare organizations.
2014 Healthcare Benchmarks: Reducing Hospital Readmissions is available from the Healthcare Intelligence Network for $149 by visiting our Online Bookstore or by calling toll-free (888) 446-3530. Many hospitals across the country have been making up the difference with pharmacist-led Medication Therapy Management (MTM). As hospitals wrangle physician shortages and financial difficulties, making the most of non-physician clinical staff comes to the forefront. This means that patients receiving MTM were three times less likely to return to the hospital within two months. Between increased scrutiny of readmission rates and a renewed focus on quality of care, pharmacist expertise and preventable error reduction are more crucial to the hospital's success than ever before. In order to crack down on these avoidable readmissions, CMS created the Readmissions Reduction Program. BHM has worked both nationally and internationally with managed care organizations, providers, hospitals, and insurers. Low health literacy is a stronger predictor of health than age, income, employment status and race. Prevent readmissions by providing concise, easy-to-follow discharge instructions in the patient's preferred language.
Polyglota€™s products have been licensed to hospitals, health systems, clinics, pharmacies and public health departments across the country. CMS focuses on high risk conditions that put patients at risk for recurring complications, including pneumonia, heart failure, heart attack, chronic lung problems such as emphysema and bronchitis (COPD), and elective hip and knee replacements. These can cause complications related to the illness, and patients end up back in hospital, with more damage to their health.
They would "round" on their patients with the hospital care team, writing new prescriptions and making treatment decisions. Because they work inside the hospital, they are often available 24 hours a day, making it easier for them to respond to any changes the patient experiences. There is good evidence to show that hospitalists are able to provide the same quality of care, while decreasing the length of a hospital stay for patients, putting them at lower risk for hospital acquired problems. This means that there is a greater risk of patients being readmitted to hospital, often for the same reason as their same hospitalization.
There can often be a lot of new information that is harder to follow, especially for someone who is only just recovering, so it is important all community healthcare providers know how best they can support their patient. Most local hospitals performed at the national average, that is they did not show a statistically different level of readmissions. With COPD, a high risk condition, the national average shows that 20.2% of patients are readmitted to hospital within 30 days of an initial hospitalization.
This creates another step that could create confusion with patient's medications and treatments. It uses a simple and logical approach to address the communication deficits using a simple stepwise approach to the problem. If you know someone leaving the hospital and you are worried about the transition home, reach out to Health Park Pharmacy at (919) 847-7645. You simply press the button on your waterproof wristband or necklace and you will get a live person on the phone.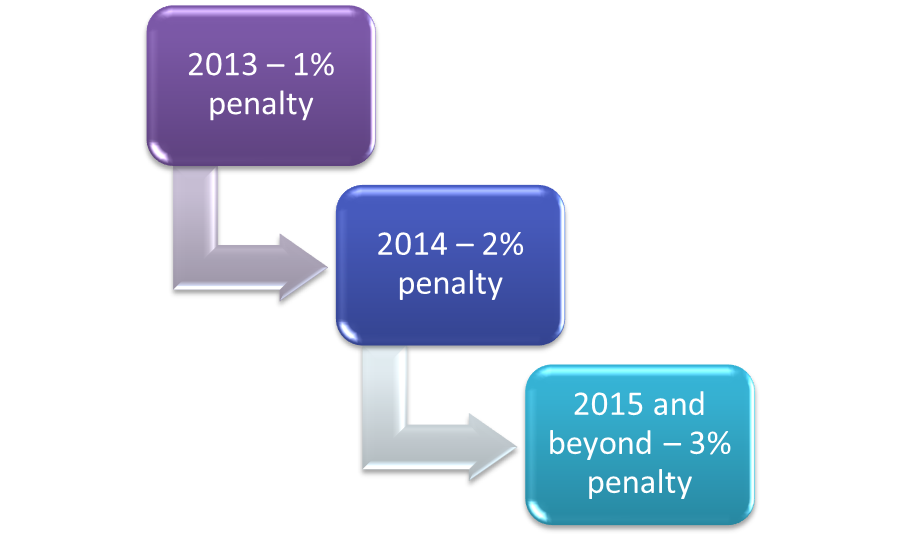 Getting discharged after a hospital stay can be a celebration for all as long as a patient is able to return to the comfort of their own bed – and stay there. According to a study by AHRQ (Agency for Healthcare Research and Quality), patients who have a clear understanding of their after-care are 30 percent less likely to be readmitted to the hospital or visit the emergency room than patients who were not provided access to this information or failed to assimilate it. In a world where time is a precious commodity for healthcare workers trying to do more with less, how can hospitals consistently give their patients all of the information they need while engaging them in the process? To best retain the information taught, patients really need to feel a connection with the material,  understand it, and figure out how it relates to their care and unique situation. Allowing patients to connect emotionally to information using multiple senses, through video, can help them better process their after-care instructions. Increased visuals such as illustrations, sound and motion can convey difficult medical information in a manner that is more universally understandable to people of all languages. Share this data with a colleague!IMPORTANT NOTICE: This information is designed to provide accurate and authoritative information on the business of healthcare.
In addition, CMS is now reducing Medicare payments for hospitals with higher than average readmission rates.
In a separate study performed at Fairview hospital researchers measured during the medication therapy session an inpatient pharmacist discovered 2.6 problems per patient and was able to resolve those problems 75% of the time – many of these errors being errors of omission for treating a patient's condition. The premise of the program is to ding hospitals, with higher than average readmissions (readmitted within 30 days of discharge), by assessing penalties against overall Medicare reimbursement.
Meducation family of products can improve medication adherence, hospital readmissions, and medication errors. This is encouraging many healthcare providers to find new and innovative ways to help reduce readmissions. In 1996, the term "hospitalist" was coined, referring to a new type of medical practitioner who is in charge of patient care inside the hospital, but is not involved in the day-to-day treatment of patients when they return home. This also means that patients will often be under the care of 2 or more hospitalists during their hospital stay. Local hospitals all perform approximately the same as the national average, but this still means that one in five people admitted to hospital with a COPD flare will return within 30 days. In fact, the Medicare Advisory commission reported in 2007 that a staggering three-quarters of these readmissions could potentially be avoided through better care and enhanced patient education. And that's tough to do on a trifold piece of paper you can easily stuff into your purse. Instead of asking a healthcare worker to repeat themselves, a patient can hit rewind and go over the key points as often as they like.
Different language versions, as well as closed captioning, make these videos accessible to a wide range of culturally diverse patients at the click of a menu. But allowing each patient to hear from a lung cancer patient about how tobacco has impacted their life, and how they quit, can connect on a more emotional and personal level, plus lead to better compliance among patients trying to stop smoking. Though production quality and prices can range significantly, video is worth the initial outlay, especially when you factor in the cost benefits of decreasing readmission rates. It is distributed with the understanding that Healthcare Intelligence Network is not engaged in rendering legal advice. There has been a lot of hoopla surrounding the program, with many criticisms being cited, such as treating all hospitals alike, not accounting for socioeconomic factors, and the way the penalty is calculated. Over the last 20 years, the number of PCPs that still attend the hospital to provide care to their hospitalized patients has dwindled, with few maintaining hospital privileges, instead allowing for rapid growth of hospitalists to manage care. Hospitalists develop special skills for managing serious illnesses because they are in the hospital all the time, but their understanding of community resources and care at home may be limited. Interpreting medical instructions and being able to correctly apply the information to their own healthcare and life is a crucial part of reducing readmission rates.
Video is a consistent medium, dispensing the same quality of information to each and every patient, each and every time. But maybe, most importantly, video allows you to be in control of who addresses your patients, the information you want conveyed, and how you want it said.
This means that the transition to home care is an incredibly important time for the patient, as all the changes the hospitalist made to their care must be communicated to their PCP and their pharmacy. And to do this, patients need something more personal that engages them on multiple levels. Standardizing, yet at the same time humanizing information when educating patients is a time-saver for healthcare workers, a cost saver for hospitals and a lifesaver for patients.