28.12.2014
Compact combustion chamber, overhead cam design, and uniblock construction reduce fuel consumption. Powerful torque across a wide RPM range helps reduce engine speed drop from sudden load increases.
Different controls are available for a variety of different applications (pressure washer, lawnmower, log splitter, etc.).
A truly innovative combination of a compact combustion chamber, overhead cam configuration and uniblock construction significantly reduces fuel and oil consumption as compared to conventional side-valve engines.
Honda's simple design has made the GC and GS Series lighter and more compact than any engine in their class.
Honda's GC and GS engines use the world's first small engine internal timing belt, designed to last the lifetime of the engine. Honda's Auto Choke System is available for use on GCV160 and GCV160 engines in fixed-throttle lawnmower applications.
Once the engine is up and running, the Auto Choke automatically returns to an optimal operating position.
Honda's automatic mechanical decompression system is designed to give you quicker, easier starts.
This system, which is connected to the camshaft, reduces compression by opening the exhaust valve slightly when the engine is being started.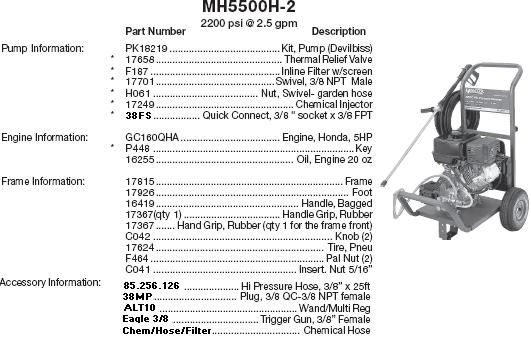 The system disengages automatically after the engine starts to prevent any power loss during normal operation.
Plus, simple construction has minimized the number of parts, making the engine more reliable and easier to operate.