12.08.2015
Since moving into my new apartment, I've taken to keeping all of the medications and supplies that I need every day in the kitchen, in the same large drawer where I keep the silverware. As this week devoted to writing about life with diabetes comes to an end, I think it's important to remember that there is so much more to our lives than just diabetes. We, the undersigned, acknowledge and understand that we, as PWD's, are not the only people affected by the disease with which we have been diagnosed. We, the undersigned acknowledge and understand that there is much more to life than diabetes and that it is important to take every opportunity to enjoy life in the moment. We, the undersigned, pledge to always remember the importance of making time for our families, and for ourselves. I wish my doctors could see the bruises and scars on my stomach from all of the injections of Lantus, Humalog, and Victoza that I take each day.
I wish they could see the pained look on my face as the needles pierce my skin and the Lantus begins to burn. I wish the doctors could see my frustrations as I sit down each week and sort out a dozen pills. I wish they could see the looks of stress and strain on my face as I struggle to figure out how to pay for all of the medications and supplies. I wish the doctors could see the concern in April's eyes when she knows I'm struggling with highs and lows. I wish the doctors could see all of the external factors that impact my ability to manage well.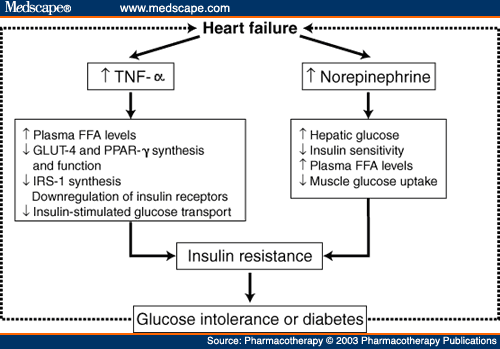 But what I hope my doctors never see, is me as just one more donor to their retirement funds.
No, I wish for a cure for the 6 week old baby girl who was born with type 1 diabetes, and will never know a life without the pain of multiple daily injections (MDIs) of insulin, frequent blood glucose checks, highs and lows, etc… unless a cure is found.
I wish for a cure for the man or woman who has lived with Type 1 diabetes for 40 years, who has never known a life without the ball and chain that is diabetes. Most people who live with a chronic illness end up with a lot of experience when it comes to dealing with healthcare.
There is an old saying that states "Sticks and stones may break my bones, but words will never hurt me". My Diabetic Heart by Mike Durbin is licensed under a Creative Commons Attribution-NonCommercial-NoDerivs 3.0 United States License.
The Type 2 Experience is a collaboration blog created by some members of the Diabetes Online Community who live with type 2 at different levels and with different backgrounds. Slideshare uses cookies to improve functionality and performance, and to provide you with relevant advertising.
The study shows just one serving of fizzy drink increase the risk of diabetes and heart failure. The most comprehensive study shows that sweetened drinks leave ita€™s risky effects on your health. We pledge to stop and smell the roses and make memories, like the one above, as often as possible.
And I'm not saying that just because it's what everyone wants, or because I don't want to live with the daily frustrations of living with diabetes. We pledge to remember this, to show appreciation for their support, and to support them in return. From how you keep track of prescription numbers to how you remember to get your orders refilled. Many advocate for the importance of using non-stigmatizing, inclusive and non-judgmental language when speaking about or to people with diabetes.
Now every person has suffered in a harmful disease like stroke, heart failure and diabetes. Professionals say that cut of sugary drinks in your life is an easy way to reduce your weight and also prevent the risk of diabetes.
Sure, they are always with us, but they should not be the center of attention all the time. How about any "unconventional" diabetes practices, or ways to make diabetes work for YOU (not necessarily how the doctors say to do it!). Where do you stand when it comes to "person with diabetes" versus "diabetic", or "checking" blood sugar versus "testing", or any of the tons of other examples?