The Birdbath Green Bakery in the West Village of New York City (Charles Street and 7th Avenue) is a new breed of bakery and a new breed of business in general. Note: Angelica Kitchen is vegan, and in addition to serving no meat, eggs, dairy or animal products, they also use no refined sugars or preservatives. Their walls are made of wheat, their cups of corn and they deliver their baked good from the East Village to the West Village by way of a bicycle driven cargo rickshaw. A couple of years ago in Whole Paycheck (Foods), I discovered Candle Cafe when I bought their frozen vegan macaroni and cheese. After lounging around all morning, Jess and I headed down to Greenwich Village and grabbed lunch at a place called Quantum Leap.
Babycakes NYC has amazing vegan (and generally allergen-free) baked goods…I go there pretty much every time I visit New York and anything I get is always delicious! They serve only top quality, organic fruits and vegetables (often served to diners less than 48 hours after being harvested).
My friend Jessica and her boyfriend rent a tiny NYC apartment, and they're being gracious enough to let me crash on their couch (and commandeer the fridge).
My personal favorite is Cafe Blossom in the West Village, where I like to go for special occasions like Mother's Day or a date lunch with my husband.
For vegan offerings they have vegan raspberry muffins, vegan blueberry scones, vegan chocolate chip cookies and vegan oatmeal raisin cookies. Best vegan eats: Ethiopian cuisine has lots of vegan dishes, Babycakes (duh), and make sure you go to Lula's Sweet Apothecary!
Enjoy NYC and I hope you are surviving the heat wave we are facing here…it is hot hot hot out! I am not Vegan or vegetarian but I am wanting to eat healthier and these recipes are helping and they are so good! As a major foodie (and vegetarian!) I'm all over restaurants and cafes where I can get fresh, locally-produced food to nourish my greens-craving body and introduce my toddler to healthy and delicious cuisine (Kale is delicious!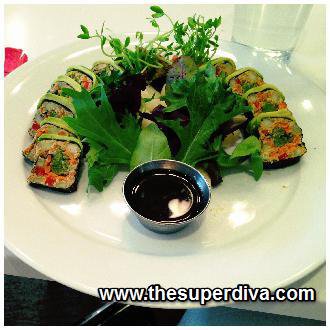 Last Spring and Summer they had a great vegan wrap too and hopefully they will start offering it again. For a vegan treat, go to Soft Serve Fruit in Union Sq, and hopefully they'll have chocolate this week. Try the Live Stuffed Zucchini Blossoms ($24, with broccoli, cauliflower, corn, crunchy sprouts, cashew vegetable cheese, avocado sauce, pico de gallo) or the chef's daily hand-cut pasta.
Luckily, they happened to be around the corner from my parents old NYC apartment thirty years ago.