Most fathers hardly spare any time for their children and leave everything to the mother except the financial support. This year, our anniversary falls once again on Father's Day…and I am reminded once again of one of the qualities about my husband that I love the most. So, to all of the amazing fathers out there…take a look at what you're doing that is working in your families…and give yourself a pat on the back…and acknowledge that you are doing one of the toughest jobs …and one of the most rewarding jobs in the world.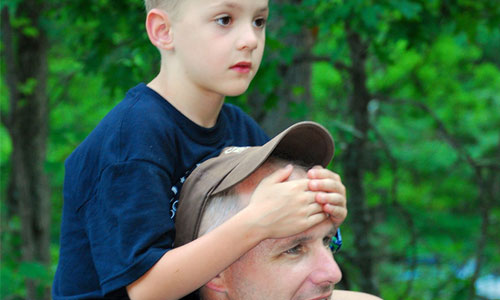 A good father's main characteristic is to always be there for his children, emotionally as well as financially. Fatherhood should be a purposeful activity, and I'm afraid most fathers (the ones I see) spend more time in a reactive mode than a proactive one. I look forward to reading them and learning how I too can become a better father for my two children.
And as someone who deeply appreciates what a good father brings to the table, I share this reminder of what really, truly matters.Hang out in the garage.