Time Management games challenge you to run some kind of business operation while balancing your resources against the demands of customers. At $2.99, Sally's Spa is our absolute favorite of the time management games we tested for this write-up. The game is addicting, well designed, and the small details have all been very well thought out. Polish and attention to details can really make or break an iPhone game app, and Sally's tiny nuances are missing from this near-clone. It would be nice if the designers added more interesting interactions to the game and would get rid of that stupid little petty thief (at least let us call the cops), but even as it stands, Turbo Subs is a fun game and a great time waster. Jane's Hotel arrived with high praise and personal recommendations, so I was so disappointed to find that its game play didn't really live up to the hype. Like other games of this type, you can upgrade equipment after each round but in Jane's you don't really get much of a choice.
There's a lot of down-time in Diner Dash, most of which involves you standing at the manager's podium while insanely long lines of people listen to you explain why this early in the game there are only 4 or 6 tables and that they have to wait for seats.
In the following write-up, I tested five popular time management App Store games to see how well they delivered the fun and strategy of challenging yourself against time.
In this game, you run a virtual spa, providing steam baths, massages, manicures, pedicures, and more.
The challenges grow more sophisticated over time (although I could have done without the whole eyebrow tweezing service that appears late in the game), as you attempt to perfect your spa-fu. If you've played Sally's to the end, you might still want to pick up Are You Alright to keep going with the same kind of gameplay, but I think you'll find it a bit of a letdown from the real thing. Each time you empty coffee, you can remember to start a new batch and you can pre-make your cotton candy, but beyond that it's simply a matter of speed to serve each customer, making sure to group all your actions to get the highest number of points.
In this game, you run a hotel, and like the other games of this kind, you need to wait on customers.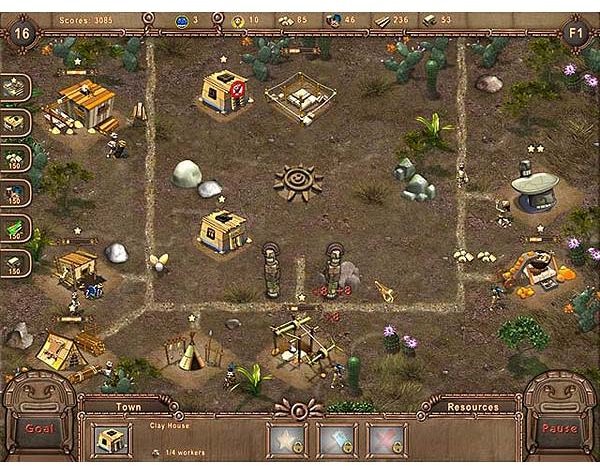 Jane's Hotel feels a lot less like playing a time management game and a lot more like being a mommy to a bunch of whiny kids. You aim to keep your customers happy and radiant (literally) by dragging them from one station to the next, applying spa services, and balancing their needs against your limited resources of time and equipment.
Some of the actions you need to perform in your daily tasks are morbidly hilarious ,and yet AYA is simply not as fun a game to play as Sally's Salon is. The graphics are acceptable, the music is awful, and the gameplay tends toward the simple side.
You'll earn tokens used to upgrade parts of the shop, hire assistants, expand and compete with rivals, but more importantly, you'll get to see how your customers' lives are changed by the simple act of sharing some flowers.