I am looking forward to getting a chance to run this circuit with a group of fellow barefoot fans. In FiveFingers, you get the feeling and form of barefoot running with the protection of the patented Vibram sole. Passing the front door of Ireland's oldest University we continue up to the statue of Molley Malone. A very witty, clever and informative talk that will have have done wonders for raising the profile of barefooters in NI.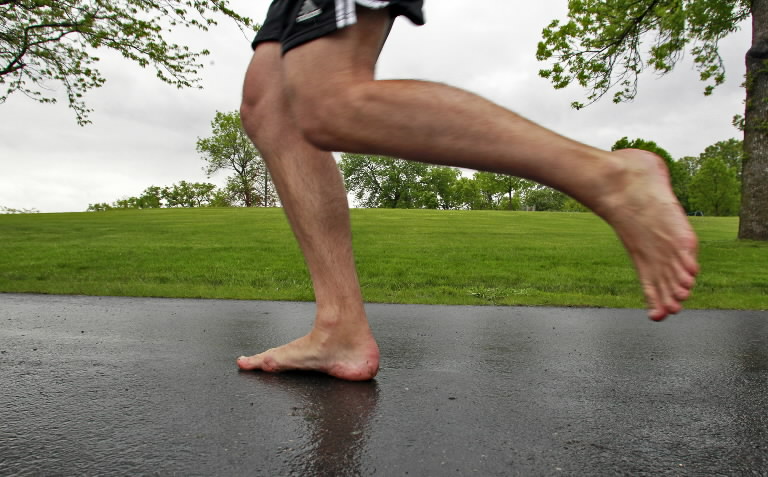 See the talk below Dave, quite honourably, gives Simon, myself and Barefoot Running NI a mention at the end of his talk. We're confident for a four man finish!We may also have a few minimalist runners taking on the marathon relay this year too. There are a few courses coming up in London, run by Vivo Barefoot's Lee Saxby, and I (and maybe Simon) have plans to get booked in, get over and get qualified.
Get formally registered, hire a venue once a week and give some coaching to interested individuals and clubs.Anyway just a check in to let you guys know Barefoot running is still very much alive in Northern Ireland and will hopefully be expanding in the months to come.