In 1943 Nazi-occupied France, a British spy plane crashes; on board are two best friends, a pilot and a spy. Through Verity's account for her captors, her past and her friendship with the pilot are unraveled. Code Name Verity is a compelling, emotionally rich story with universal themes of friendship and loyalty, heroism and bravery.
Amidst the nightmare of a secret agent captured in enemy territory, Verity battles for her life and confronts her views on courage through the scraps of paper.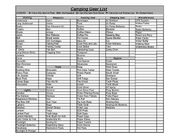 Two young women from totally different backgrounds are thrown together during World War II: one a working-class girl from Manchester, the other a Scottish aristocrat, one a pilot, the other a wireless operator.
For as long as she writes, she will avoid facing the grisly execution, but is trading her secrets enough to save her and her friend?
Yet whenever their paths cross, they complement each other perfectly and before long become devoted friends. But then a vital mission goes wrong, and one of the friends has to bail out of a faulty plane over France.