Glasgowa€™s new TV channel is here a€" Sky 117, Virgin 159 and Freeview 23, Make sure you retune! A local charity cafe has launched a city-wide appeal for survival as their funding runs dry. The Woodlands Community Gardens pop-up cafe, conceived as an alternative to foodbanks, has been serving up hot meals to the hungry for over a year.
Set up to provide a shared meal for those in need, the cafe has served almost 1500 people since it launched. Started in February last year, the cafe now serves an average of 40 people each week, but with their Big Lottery funding about to run out in just four weeks time, both the volunteers and those who visit the cafe, are worried for its future.
The cafe has previously received positive acclaim for its locally sourced food, often prepared from ingredients grown in the Woodlands Community Garden.
Meals are cooked by local volunteers who are supported by two part-time community food workers Irina and Soghra. In January this year, The Trussell Trust reported that nearly 10,500 people visited its 48 food banks for the first time in the charity's history. In December 2014, 10,489 people visiting Scottish food banks were given a three day supply of nutritionally balanced food by the charity - a third of them children. The Woodlands pop-up cafe team have been actively holding fundraising events and are waiting to hear back on other funding applications they have made.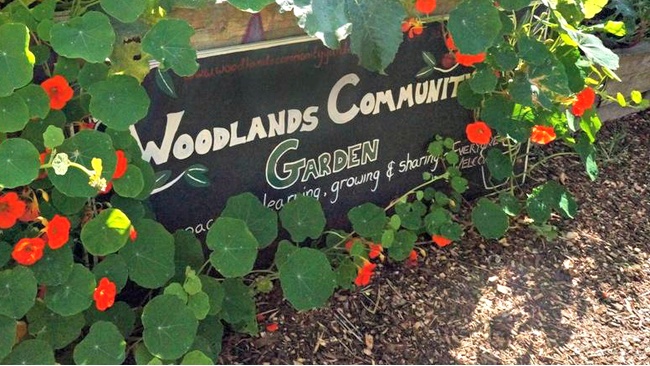 Did you enter your details correctly?If you've forgotten your details then use the 'Forgot password?' link.
Now that you've joined STV, we'll be able to send you email updates about STV's programmes and services. By continuing you agree to our Terms of Use, including our Privacy Policy and Cookie Policy. We've sent you a new verification email.Please check your email and follow the instructions to verify your account. To submit your vote for , please enter your date of birth to help us confirm your eligibility. Please tick this box to confirm that you are a resident of the UK, Channel Islands or Isle of Man.
Please tick this box to confirm that you have received consent from a parent or guardian in order to complete this form and submit your vote.
The event is organized and funded by donations and volunteers from the National Wild Turkey Federation, Ducks Unlimited, The Glasgow Trap Club, and Montana Fish, Wildlife & Parks. Shotguns, pellet guns, ammunition, targets, fishing poles and archery equipment will be provided at no cost, and participants between ages 10 and 18 can bring their own shotguns and ammunition if they want. The centre will house multiple classrooms, a training pool, helicopter underwater escape training module, and a full fire training ground complete with training stack and heli-deck.
On completion – due in 3Q2016 –  the centre will provide mandatory and safety courses for the oil and gas and marine industries. The facility –  the first of its kind in the Central Belt – is also seeking accreditation for a number of courses from the Offshore Petroleum Industry Training Organisation.
Joyce Downie, Clyde Group Managing Director, said: "We will be ideally placed to serve oil and gas and maritime candidates from all over Scotland and England at the new facility, and our aim is to continually expand our syllabus as time goes on.
This week the meeting will be held in the West End, at the Old School House Pub on Woodlands Road, see the map below. Due to safety concerns, youths 9 and under can participate in all events except shotgun shooting.A A  Each activity station will be fully staffed by qualified instructors. Organizers ask that personal firearms are unloaded and in safe, operating condition before bringing them to the event. A barbeque dinner is also scheduled, and a variety of prizes will be awarded to participants. By doing so, you confirm that you and your parent or guardian have read and accept our Voting Terms of Use, Privacy Policy and Cookie policy, and that the details you have entered are correct.