Introducing the exclusive tokidoki back-to-school collection, featuring innovative bags, stationery, and coloring products. Enabling JavaScript in your browser will allow you to experience all the features of our site. Graver, PhD, ABPP-CN(Madigan Healthcare System)Description: Traumatic brain injury (TBI) is the diagnosis du jour in the media. Cheryle Sullivan offers a unique perspective on dealing with the functional impairments of brain injury. As a physician, small business owner, medical office manager and private pilot she developed and in her book shares many tools and strategies that helped her deal with the cognitive consequences of brain injury.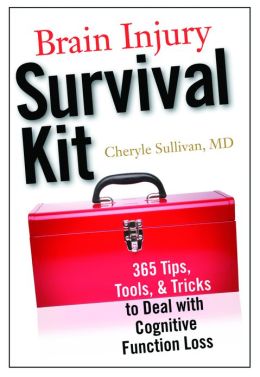 This book does nothing to clarify the science behind traumatic brain injury, nor is it really intended to. It begins by generally referring to "those of us with brain injuries," leaving it to the readers to decide if they belong to that club. Each chapter is dedicated to providing tips on a particular topic, such as energy, organization, and memory.
On the one hand, the tips are worthwhile suggestions for making any person's life a little easier, not just those with TBI.
For example, the author recommends that the reader find a primary care physician - good advice for anyone, but unhelpful for the TBI patient who needs a doctor specialized in the assessment and treatment of TBI.
Some of these are beneficial, while some are a bit duplicitous in that they present as informative sites for TBI, but are actually biased by plaintiff attorneys who are drumming up business or by advocacy groups with political agendas.
It is noteworthy and ironic that many people with TBI complain of difficulty concentrating well enough to read a book, and the author shares the same sentiment, yet the self-help information is provided in the very modality that will be most problematic for TBI patients. Readers looking for cognitive rehabilitation strategies specific to TBI will find the book lacking, as will those seeking information about TBI rooted in the scientific literature.