The following is a suggested list of what to carry as a first aid kit on longer rides especially if in more remote locations.
1x 25ml ampoule of 10% Povidone-iodine antiseptic for cleaning wounds (this stuff doesn't sting).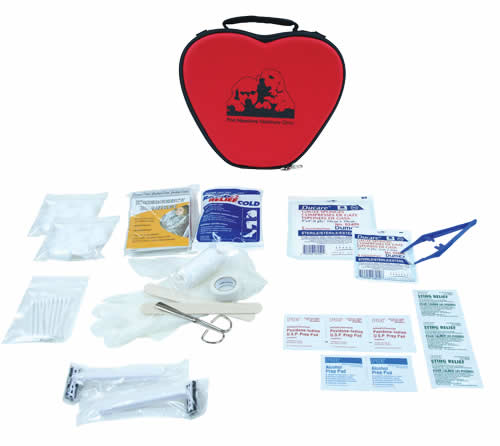 I also carry a single thermal blanket to wrap someone in who has had a significant injury to help keep them warm whilst waiting for further assistance.