Primitive SurvivalThis is a discussion on Primitive Survival within the Knives, Swords, Blades, Axes, Spears, Daggers, Machetes forums, part of the Weapons, Protection, Self Defense, Hand to Hand Combat category; Just thought I would post a pic of something I have been teaching my students to make. This weekend course aims to introduce you to the incredibly technical and ancient craft of flint knapping. In addition to flint, several other hard and durable natural materials can be used to create sharp edges, points and scraping tools. The course will be run from our woodland base camp with plenty of quiet corners to set up a tent amongst the Hazel, Ash, Birch and Oak. This course assembles at 7pm on the Friday and finishes at approximately 4pm on the Sunday. PLEASE NOTE: This course is one of our wilderness crafts workshops and is therefore a part self catering course. Survival Expert Dave Canterbury covers lots of ground on this double DVD, covering the basic Primitive Skills which helped people survive in years past.
This book is about rediscovering the skills that have served humanity for millennia such as : fire-making, camp cooking, basket weaving, pottery making, animal tracking, and more. I would hang that on my wall next to my collection and I would use it with confidence if I didn't have steel available. You will be shown how to select the right flint nodule, break into it and using a hard, hammer stone or soft antler billet, remove razor sharp slithers and shards of varying sizes and shapes.
We'll show you how to work bones and antlers using both ancient and modern techniques to create awls, needles, scrapers and weapon points.
The materials for your projects will be harvested from these surrounding woodlands, by you.
Please bring enough lunch and main meals for the duration as the base camp is quite remote and re-supply is a bit of a mission.
Its nothing fancy but separated from gear and supplies I would rather have this primitive tomahawk than nothing.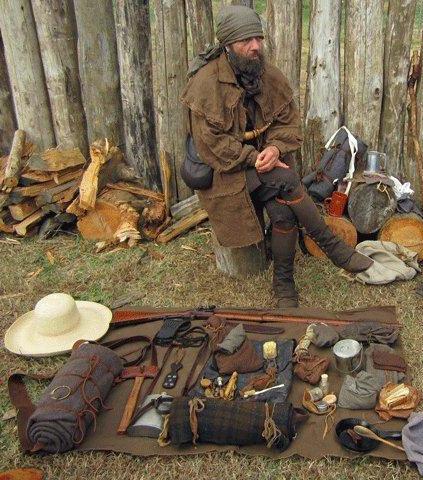 I find these primitive skills extremely useful if for nothing more than the confidence they build.
These can be further worked using techniques such as percussion and pressure flaking to become knives, adzes, wood working tools, arrow and spear heads…in fact a whole lithic tool box! This weekend course is all about ancient crafts and in order to haft your flint blade to a handle or glue your arrow head to a shaft we'll also provide (and in some cases demonstrate the manufacture of) birch tar, pine pitch and animal hide glue, sinew and rawhide bindings and natural plant fibre twisted cord. You will have full use of our kitchen and cooking equipment and your food will be stored securely in waterproof containers or a cool box provided by us.