In fact, the acoustic song sounds more like a B-side off Sheeran's debut album than a 1D track. One Direction have released the final teaser trailer for their latest music video, 'Little Things', ahead of the worldwide premiere of the promo this afternoon (2nd November).
The latest clip sees Liam Payne as the star of the footage as he jokes around with an acoustic guitar and looks into the camera to deliver the song's chorus. He is also seen taking to the piano and wearing some musical bells like a crown at different points in the video.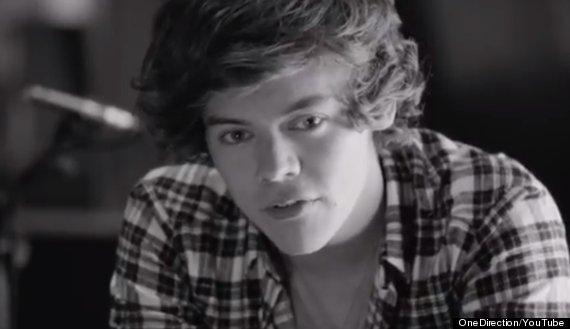 The band have been releasing teasers from the promo for the past week ahead of the first play of the video at 5pm (GMT). The song is the second to be lifted from their second studio album 'Take Me Home' after the smash hit 'Live While We're Young'. Meanwhile, the band could also be set for a future collaboration with Miami-based rapper Flo Rida after the US star admitted he thinks a team-up between the artists would be "beautiful for music".
One Direction have given us a sneak peak at the second single from their new album - and it was written by Ed Sheeran!Unlike Harry Styles, Louis Tomlinson, Niall Horan, Zayn Malik and Liam Payne's usual up-tempo, high energy songs, Little Things is classic Sheeran - slow, acoustic guitar and very romantic lyrics.
The boys took to Twitter this morning after receiving a mammoth response to the track, which was uploaded to YouTube."So good to see your comments on Little Things we're so happy that you like it. One Direction's new album, Take Me Home, hits shelves on 12 November.Listen to One Direction's track below and let us know what you think.