Indeed, based on this criteria, technology falls under the category of a good supplement for education. Today, we are living in a technological era revolving around the use of technology in our everyday lives.
Intelligence is recognized as varied, includes the arts, and is measured in real-life problem-solving.
If we are able to understand the abundance of opportunities technology has brought us in terms of education, we can efficiently teach and learn, reach goals, and make additional advancements and innovations.
Conventional wisdom may cause some to argue that technology is not good for education and that students should continue using traditional learning methods. Let it be clear that technology is definitely not the foundation of our education, but most certainly is a very valuable supplement.
Based on the statistics (Gathered by the University of Cincinnati) in this infographic, one can see that the majority of teachers agree that technology is a good supplement for education. Students and teachers can stay in touch outside the classroom with online services such as skype, dropbox, and e-mail. Educators and students are well aware of the power of Howard Gardner's Theory of Multiple Intelligences.
Many of us, including myself, have witnessed the changes experienced by a classroom as technological advancements were made, first hand.
This is the first list of iPad poetry apps I have ever posted here in Educational Technology and Mobile Learning. Do you feel your administrators are supportive or flexible in technology integration (in any form) in your school? Yes, but limited by budget constraints and lack of leadership in the field of technology integration.
Interestingly the school has implemented a 1:1 program but as I outlined the system is way behind the technology. I think they are supportive and flexible in the sense that they allow us to cover whatever we want in a classroom and haven't dictated what we must use. I feel that they are not supportive towards IT integration nor are they flexible with the type of software teacher's want to use in their classrooms. They can make it easier by adopting user-friendly tech and implementing it in each classroom.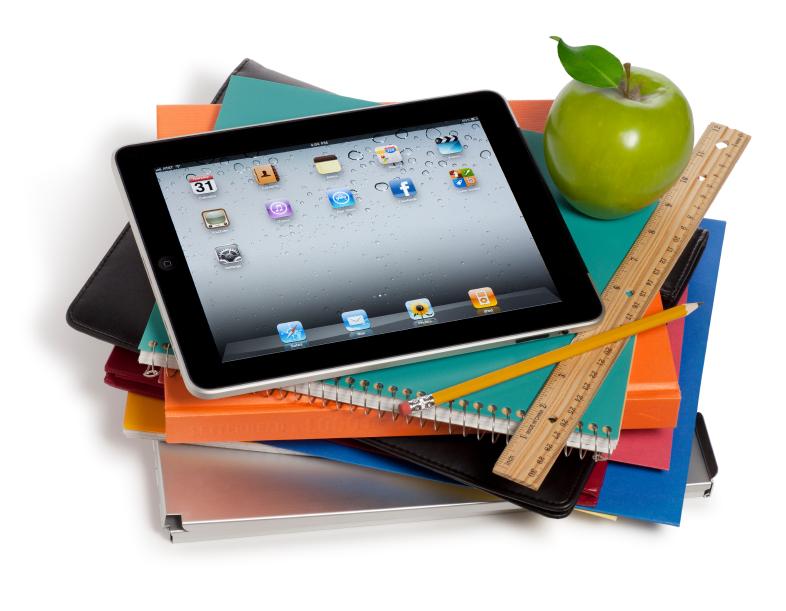 Yes, flexible as it is an expanding school so they are always changing things to try and get it right. Yes, but to be honest they don't really know enough to give the support that is really needed. My school is moving towards a full integration model, and would therefor qualify as supportive.
They talk a good game but when it comes to spending some $ to make it happens then the feet start dragging. Although selling them on something they aren't sure about, but you know would be awesome is often difficult.
Most — I am part of a digital learning team this year, helping colleagues learn about 21st century learning and integrating technology. I think they want to be supportive but do not totally understand the support needed to really make integration successful. Our VP and P are supportive, but the funds don't exist to bring the technology into the school. People who will benefit from understanding the benefits of technology in education are educators and students.
The access to technology and media has transformed conventional learning methods by making them more fun, interesting, and engaging.
We are no longer limited to a small-scale perception and are now exposed to information on a much larger scale. With the help of technology, teachers and students are able to communicate and share knowledge in an easy and convenient manner.
We saw chalkboards slowly being replaced by projectors, SMART boards, Promethean boards, etc. I was really intrigued by the idea of compiling a list specifically for poetry instruction and never had the chance to do it till this weekend when I finally was snowed in an stuck in my house.
The hardest part about technology integration is the amount of availability time with the computers for students to use.
I prepared a Google Docs lesson for students to collaborate and it was a mess because the technology would not work! Administration is very supportive and flexible – encouraging us to try new things, new applications in the classroom, and providing PD when asked.
However whether technology is fully integrated in all lessons is another thing as I have no dealings with administrators! My greatest support comes from two of our IT teachers who are very obliging in helping me better integrate technology into my classroom. They like being able to say we are a 1:1 laptop school from Grade 5, but much of it is window dressing.
I am not sure if my administrators even know what I am doing in my classroom let alone what I am doing in my classroom with technology.
Leaders show lead us through our learning journey – intergrating IT across all curriculum areas, new programs, networking for new ideas, attending PD for new directions. The reason we were given iwb's was so we could work on study island with our students. By using technology in education, we are adapting as a society and becoming future-oriented. We do have good tech support and have had some good training sessions to help get people more comfortable. The world in the twenty-first century has become consumed by perpetual technological advancements.
It has pushed us through many barriers and unlocked an immense amount of new opportunities. In the grand scheme of things, we saw boring, repetitive lesson plans being replaced by intuitive, engaging lesson plans. Very few educators in today's society would disagree with the notion that technology has changed the teaching and learning process for the better. Due to this, it is important to understand the opportunities available to us in terms of education.