Prince of Wales Juniper is a dense multi-stemmed evergreen shrub with a ground-hugging habit of growth.
This is a relatively low maintenance shrub, and is best pruned in late winter once the threat of extreme cold has passed. Prince of Wales Juniper will grow to be about 8 inches tall at maturity, with a spread of 7 feet.
One of my favourite parts of this hellebore are the giant rose pink buds that appear so early in the spring. The flowers themselves are the small clusters in the middle, while what look like petals are the large decorative bracts around them. What's especially good about the flowers on this particular hellebore, is that they face upwards and outwards, so they can be admired easily. Helleborus 'Walhelivor' is a particularly charming hellebore, with all of its parts being highly decorative.
Rebecca, the flowers are quite noticeable from across the garden, since they are held above the leaves as well.
Jan, I like their marbled leaves as well, because they have a stiff texture of real substance. I learned this winter that hellebores generally have downward facing blooms since they flower in such adverse weather conditions.
VW, the downward facing flowers make sense as a hellebore adaptation to snow, I suppose that the same would hold true for the snowdrops. Black Prince Martagon Lily features bold nodding dark red trumpet-shaped flowers with red overtones at the ends of the stems in early summer. Black Prince Martagon Lily is an herbaceous perennial with a rigidly upright and towering form. This perennial will require occasional maintenance and upkeep, and should be cut back in late fall in preparation for winter.
Black Prince Martagon Lily will grow to be about 4 feet tall at maturity, with a spread of 24 inches. The postcard template encourages students to research the location in order to write creatively about it as though recounting a visit. It lends an extremely fine and delicate texture to the landscape composition which should be used to full effect. Deer don't particularly care for this plant and will usually leave it alone in favor of tastier treats. It tends to fill out right to the ground and therefore doesn't necessarily require facer plants in front. It is very adaptable to both dry and moist growing conditions, but will not tolerate any standing water. The ice and snow will be melting at the edge of the leaves, and then the fat buds will start to rise up. The petals are a combination of cream, green and pink, set off against the dark green leaves.
You can see the Puschkinia (striped squills) and Chionodoxa (glory of the snow) in the background.  This clump of hellebores have expanded, so the little Chionodoxa mingle right at the edges now.
From the moment the snow melts to show the evergreen leaves, it takes centre stage, continuing to look good through the summer and fall. I remember admiring a hillside of helleborus at the Japanese garden at the Butchart Gardens and I practically had to lay against the bottomside of the hill to get a good view.
I just planted the same variety in my woodland shade garden in zone 3 as well, and ironically, also under the branches of a willow tree! Since Ivory Prince is dependent on propagation by division or tissue culture, it won't have to worry about.
Its medium texture blends into the garden, but can always be balanced by a couple of finer or coarser plants for an effective composition.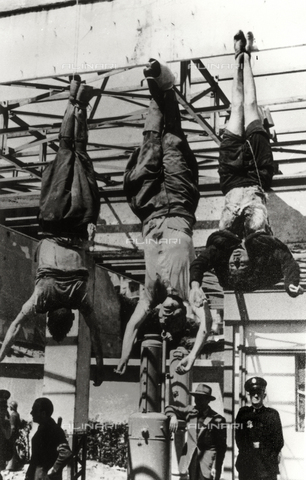 It tends to be leggy, with a typical clearance of 1 feet from the ground, and should be underplanted with lower-growing perennials. It grows at a slow rate, and under ideal conditions can be expected to live for approximately 30 years. It is considered to be drought-tolerant, and thus makes an ideal choice for a low-water garden or xeriscape application. Even before they open, they are very appealing, and add instant colour to the left over fall leaves. In my northern garden, they often stay on right until fall, fading to yellow and looking very much like real flowers. Not many perennials are happy  growing 60 cm (a few feet) away from a willow trunk, but the hellebores don't complain.
I also leave the fall leaves over the plants for additional protection, removing the fallen willow leaves in spring. In fact, the snow cover is a bonus, as it seems to keep the evergreen leaves in great shape. The flower stalks can be weak and so it may require staking in exposed sites or excessively rich soils.
They get an hour or two of direct early light morning light, with the the sun low in the sky.
It grows at a fast rate, and under ideal conditions can be expected to live for approximately 10 years.