First aid training is highly valued by employers and in many cases a requirement of employment. Does your workplace require a number of employees to maintain current First Aid qualifications? It is impossible to cover all eventualities within this course, or to equip you with the knowledge and skills to appropriately diagnose and treat in unpredictable real life situations.
The course material has been written by Emma Hammett, Qualified Nurse, First Aid Trainer and founder of First Aid for Life in conjunction with a team of medical Health and First Aid professionals.
Covering Northamptonshire and the surrounding counties, we are fully approved by Pro Training meeting the national industry standards, which provides you as an employer the confidence that you will be fully covered under the recent regulations to protect your workforce. We believe in making our first aid training sessions fun and interactive.  Using experiences of real-life situations we have found enables us to make the courses interactive, providing the opportunity for all to get involved, with plenty of hands on practice. Have you ever experienced training in the past that was boring, which often leads to the information being forgotten?
Price should never be a reason to compromise on safety.  Having said that, there is also no reason to pay over the odds. Here at Nightingale First Aid Training,  we are able to put together affordable, quality courses at competitive prices, delivered by highly skilled and experienced trainers. It is a classroom based course with six contact hours and is delivered, evaluated and quality assured to meet the new guidelines set out by the HSE in October 2013 and meet the requirements of the First Aid at Work (First Aid) regulations 1981.
This course is ideal for businesses that have identified that they need fully trained first aiders in their work place and is run over three days, with eighteen contact hours. This course not only meets, but also exceeds the requirements set by OFSTED, EYFS and SureStart and is a two day course with twelve contact hours.
Appointed persons is the minimum provision that small UK businesses have to provide and is designed to give an employee a basic understanding of first aid requirements and treatments. Covering Basic Life Support skills, this course includes skills for Adult, Child and Infants, ideal for nurses, care workers or medical professionals needing annual updates to complete professional membership.
ABOUT US We are a first aid training provider working around the Northamptonshire and Leicestershire areas.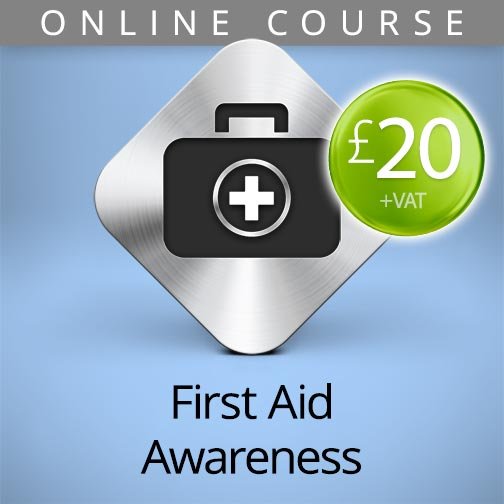 We deliver a wide range of courses to suit large and small businesses, schools, groups and individuals.
SA First Aid Training works in conjunction with Protrainings EU program, offering a choice of Online First Aid courses, either 100% or through blended learning, to minimize disruption to your workforce.
Our training meets HSE recommendations as an Annual refresher training program in between the three year certification dates. Online training allows a flexible approach to meeting the recommendations which remove the need to travel to conventional courses.
Blended courses are where the student does a video based online course, takes an online test and then comes to us to complete a practical evaluation on certain skills.
Companies can also have their own log in area where they can track what students have completed their training.
We specialise in teaching First Aid to individuals, employees or groups, at your premises or other suitable venue, at a time convenient to you, to minimise disruption to your business.
SA First Aid Training keeps courses informative, yet enjoyable - to ensure students gain maximum retention of skills.
All of our First Aid training courses have been designed by and are monitored by international experts in emergency care.
The Paediatric First Aid training course is designed for those responsible for looking after babies and children.
This course has been recognised and approved by the National Child minding Association and the Pre School Learning Alliance and meets the requirements of Ofsted as laid out in the Statutory Framework, Early Years Foundation Stage. Paediatric Basic Life Support training teaches how to care for ill or injured babies and children.It teaches how to recognise and treat common medical conditions such as asthma and seizures.
The CIEH Emergency First Aid course is only 6 hours, with no homework or online requirements. Emma Hammett and her team present the very best of current first aid teaching complimented by varied under pinning knowledge as health care professionals.
These courses are designed to be easy to understand; both for native English speakers and those with English as a second language.
If you suspect illness or injury, you should always seek immediate professional medical advice.
You will be issued with a wall certificate and a wallet card to prove you have completed the training. This process speeds up training and the student also has access to the online site for 8 months and receives a free weekly update email with the latest news and a video of the week. You also can download a free student manual for most of the courses and each student has their own log in area where they can change email settings and information. This helps us to ensure that the training & materials used in your courses are of the highest quality and up to date with the latest UK Rescuscitation Guidelines. Most of us have experience in the medical profession, trained nurses, Front Line Ambulance staff etc so we can share a lot of knowledge with you!
This course is ideal for Childminders, Nurseries and those people working with 5 year olds and under needing Ofsted registration. Our one day course will equip you with the necessary knowledge, skills and reference materials.
You'll receive access to our first aid manual upon booking with us, so you have first aid information at your fingertips straight away.
This allows your employees to maintain current certification with minimal interruption to your business. Our e-Learning courses aim to develop skills and knowledge across front-of-house and kitchen. On completion, the learner is awarded a personalised, printable certificate of achievement.