March 12, 2015 by drjim Leave a Comment This a post containing the same information that is now contained as a permanent webpage (with the same heading) found under the ED Orientation tab of the Charlie's ED website. We understand that delivering quality diagnostic care with the lowest possible radiation dose is a desired goal. To help you maximize your investment dollars, GE will refurbish many of its product models and sells them at competitive prices. Hospital & Healthcare Solutions (HHS) is a team of experts with global experience and access to technology, services, financing and partners to bring your project to life. Interoperability is the sharing of information between medical devices and information systems. Upgrade your current equipment to expand your clinical capability, maximize your return on investment and streamline your workflow - at any time in the equipment lifecycle.
GE Healthcare's DoseWatch dose management solution can be the cornerstone of a comprehensive, proactive radiation management program. Working with governments and consortia of private healthcare providers and financiers to build infrastructure, services and capabilities.
Imaging solutions for chest pain management.Chest pain can signal a life-threatening health problem, so prompt evaluation and treatment is critical.
With new protocols to safely and accurately assess patients, most providers no longer admit every person presenting with chest pain. Chest Pain Units (CPU) are designed to streamline care for chest pain patients, resulting in better outcomes and significant cost benefits.
Keller T, Post F, Tzikas S, Schneider A, Arnolds S, Scheiba O, Blankenberg S, Munzel T, Genth-Zotz S. Please, complete the form with your suscription data.If you are a member of the Spanish Society of Cardiology, you can use the same login and password that you use to access the Society's website. Chest pain is the archetypal ED presentation: one which presents frequently and usually has a benign cause, but could, just could, be the result of life threatening pathology. Clearly each of these conditions would be deserving of a podcast, or a series of podcasts, on their own (and in the fullness of time they will have them!).
This practice is part of a paradigm shift, which has also prompted many hospitals to adopt Chest Pain Units (CPUs). As Emergency Physicians we must look after these patients well and make sound decisions about their investigations and treatment and in this podcast Simon and I endeavour to give an introduction to how to approach them. For now we need to concentrate on the classical features of each, whilst bearing in mind that the reason EM is so fascinating is that the patients don't tend to read the textbooks (or listen to podcasts). Our specialized approach to chest pain management brings you comprehensive strategies, excellent imaging, and streamlined services to properly assess and treat patients — in a heartbeat. Offering a highly-specialized setting dedicated to patients with chest pain, these units help minimize the time to proper treatment while promoting the most appropriate, cost-effective care. C-Reactive Protein and cardiac troponin T in risk stratification: differences in optimal timing of test early after the onset of chest pain. Cinetica de la proteina C reactiva en las distintas manifestaciones clinicas del sindrome coronario agudo.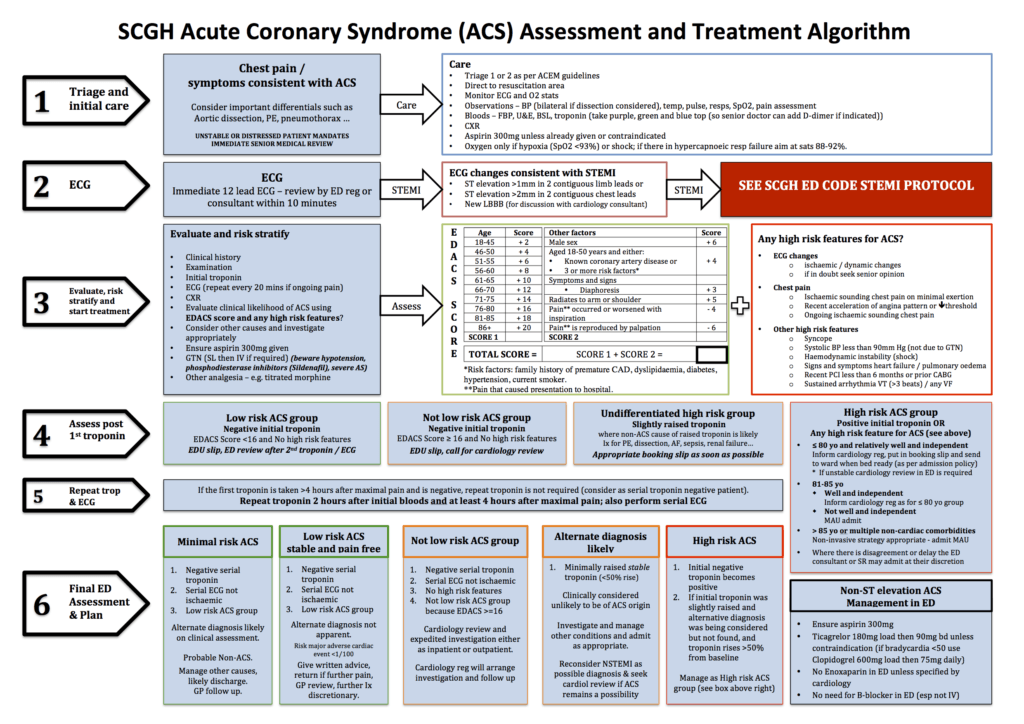 Different time frames for the occurrence of elevated levels of cardiac troponin T and C-reactive protein in patients with acute myocardial infarction.
Multimarker risk strategy for predicting 1-month and 1-year major events in non-ST-elevation acute coronary syndromes. Elevated serum neopterin predicts future adverse cardiac events in patients with chronic stable angina pectoris. Concentrations of interleukins, interferon, and C-Reactive protein in stable and unstable angina pectoris. Schnabel R, Rupprecht HJ, Lackner KJ, Lubos E, Bickel C, Meyer J, et al, for the AtheroGene investigators. Analysis of N-terminal-pro-brain natriuretic peptide and C-reactive protein for risk stratification in stable and unstable coronary artery disease: results from the AtheroGene study.
Prediction of recurrent events by D-Dimer and inflammatory markers in patients with normal cardiac Troponin I (PREDICT) Study.