The 2008 presidential election has broken so many political barriers that historians may overlook one unusual fact: When Barack Obama takes the oath of office next January alongside his running mate, Joe Biden, it will be the first time in history that the president, vice president, and both of their spouses have worked in higher education. Taken together, the Obamas and the Bidens have amassed decades of experience at colleges and universities.
Faculty are a collection of free agents drawn together over common concerns regarding on-campus parking.
Americans have recently been drawn together over common concerns regarding a monumentally expensive war and a dashed economy.
On the one hand, we are kinda screwed to start with, and an academic mindset isn't always the best for getting people to work together. Considering that college is like BSDM (especially for studens), I would say yes that is one of the few concerns.
Carol Christ, right, listens as Goldie Blumenstyk answers a question from the audience at the Faculty Club.
Goldie Blumenstyk, who's followed the world of colleges and universities for more than a quarter-century as a writer for the Chronicle of Higher Education, titled her new book American Higher Education in Crisis? But does that spell doom, she goes on to ask, for "the thousands of colleges that make up American higher education," ranging from large, well-endowed private research institutions to small, struggling liberal arts schools? Goldenstyk this week brought that central message, with as much nuance as she could cram into an hourlong event, to a standing-room-only crowd in the Faculty Club's Heyns Room. Both have seen significant changes in higher ed over the course of their careers, as had many in the audience.
But she agreed with Christ, who suggested "there's not one crisis in higher education, there are multiple crises." Christ, citing her 11 years at the helm of "a small women's liberal arts college in rural Massachusetts," observed that the crisis for schools like Smith — namely, how to recruit enough paying students to make their economic model work — is very different from a leading research university like UC Berkeley, which just logged a record 78,800 applications for 2015-16 freshman admission, a 7 perent increase over the previous year. Blumenstyk emphasized the importance of place in the college experience, whether at Berkeley — where, she said, "I've been utterly charmed by the fact that I wake up in the morning to the sounds of the music" from the Campanile — or the for-profit University of Phoenix, known chiefly for its online programs. As evidence, she cited what she called "an important and terrifying fact about American higher education today": In the United States, she said, an adult from a wealthy family is nine times as likely to earn a bachelor's degree by the age of 24 as one from a poor family — with all the implications for social and financial success that entails. Marcia DeSanctis is the author of 100 Places in France Every Woman Should Go, a book of essays on where to go in France and why. Todd Pitock's work has appeared in wide-ranging publications, among them National Geographic Traveler, Discover, The Atlantic, Nautilus, and the New York Times, and he has been anthologized and noted in Best American Travel Writing, Best American Science and Nature Writing, and other anthologies. Phil Cousineau is a freelance writer, documentary filmmaker, independent scholar, and creativity consultant. Since her first taste of Europe at the age of twenty-one, Evita Robinson has been to over twenty countries and lived on three different continents, including France, Japan, and Thailand. Costas Christ is Editor At Large for National Geographic Traveler and a member of the National Geographic Editorial Council. Gary Arndt is an awarding winning travel photographer who has been traveling around the world non-stop since 2007. Erin Byrne is author of Wings: Gifts of Art, Life, and Travel in France, editor of Vignettes & Postcards From Paris and Vignettes & Postcards From Morocco, and writer of The Storykeeper film. Jonathan Yevin is recognized as a pioneer of "no-baggage" travel, having embarked on many voyages around the world with only a passport, money, phone and toothbrush. Lola Akinmade Akerstom is an award-winning writer and photographer whose work has appeared in National Geographic Traveler, BBC, CNN, The Guardian, Travel + Leisure, Slate, MSNBC, Huffington Post, Travel Channel, Lonely Planet, Fodor's, National Geographic Channel, and the New York Times online. Wade Shepard is a traveling writer who has been moving through the world for the past 16 years, going to over 55 countries. Sarah Menkedick's writing has been featured or is forthcoming in Harper's, Oxford American, The Believer, The Paris Review Daily, The New Inquiry, Amazon's Kindle Singles, and elsewhere. Mitch Moxley has written for publications including GQ, The Atlantic, Grantland, TIME, and the New York Times, and he is the features editor at Roads & Kingdoms, an online journal of international reporting.
Leigh Ann Henion is the author of Phenomenal: A Hesitant Adventurer?s Search for Wonder in the Natural World. Patricia Schultz is the author of the #1 New York Times bestsellers 1,000 Places to See Before You Die and 1,000 Places to See in the United States and Canada Before You Die.
Andy Isaacson is a freelance writer and photographer whose stories have appeared in The New York Times, Smithsonian, AFAR and National Geographic Traveler. Darley Newman is the host, writer and producer of the Emmy-winning Equitrekking TV series broadcast nationally on PBS and international networks in over 82 countries, and owner of DCN Entertainment, a multi-media production company.
Born and raised in Croatia, New York-based Anja Mutic has been traveling the world professionally since 2000.
Christopher Elliott is a travel consumer advocate, multimedia journalist and customer service expert. Alden Jones is the author of The Blind Masseuse: A Traveler's Memoir from Costa Rica to Cambodia.
Aaron Smith is an Australian freelance journalist and author of Shanti Bloody Shanti: An Indian Odyssey, a travel memoir published in Australia, New Zealand, UK and USA. Edward Readicker-Henderson is a contributing editor at National Geographic Traveler and ISLANDS. Michael Meyer is the author of The Last Days of Old Beijing: Life in the Vanishing Backstreets of a City Transformed, which details the three years he spent in the Chinese capital's oldest neighborhood.
Torre DeRoche is the author of Love with a Chance of Drowning, a travel memoir that recounts her two year sailing voyage across the Pacific Ocean with her new lover and her morbid fear of deep water.
Matthew Power is a contributing editor at Harper's and The Virginia Quarterly Review, and his work has also appeared in GQ, Men's Journal, National Geographic Adventure, Outside, Wired, The New York Times, Slate, The Atavist, Granta and elsewhere. Michael Luongo is an award winning freelance journalist and photographer whose work has appeared in the New York Times, Bloomberg News, Out Traveler, National Geographic Traveler, and many other publications. Miranda Kennedy's first book, Sideways on a Scooter: Life and Love in India, was published in 2011.
As National Geographic's "Digital Nomad", Andrew Evans has sent live updates from kayak, camel-back, airplane, helicopter, cargo ship and sailboat -- atop arctic glaciers and from deep within the tropical jungle, while staring in the face of wild animals or from the summits of rare mountains. Rachel Friedman is the author of The Good Girl's Guide to Getting Lost: A Memoir of Three Continents, Two Friends, and One Unexpected Adventure (Bantam Books, 2011). Lisa Napoli is the author of Radio Shangri-La: What I Discovered on my Accidental Journey to the Happiest Kingdom on Earth. Gary Buslik is the author of A Rotten Person Travels the Caribbean, and The Missionary's Position.
Richard Grant is a freelance journalist based in Arizona and the author of three travel books.
Jamie Maslin has hitchhiked from England to Iran, traveled throughout Asia, and couch-surfed all over Latin America. Eamonn Gearon is a writer, analyst and Arabist who has spent most of the past two decades living, working and traveling across the Greater Middle East, from Kabul to Casablanca, including a number of solo, camel-powered explorations of the Libyan Desert. John Keahey's latest book, Seeking Sicily: A Cultural Journey Through Myth and Reality in the Heart of the Mediterranean, debuted in November of 2011. Mary Jo McConahay is the author of Maya Roads: One Woman's Journey Among the People of the Rainforest. Spud is a journalist and late-blooming traveler who, in the past 10 years as a writer and editor for the Travel section of the San Francisco Chronicle, has written about, reported on and been hopelessly lost in destinations on five continents. Susan Van Allen is the author of 100 Places in Italy Every Woman Should Go (Travelers' Tales). Wayne Curtis is a contributing editor at The Atlantic, Preservation and Down East magazines, and he's also written for the New York Times, Canadian Geographic, American Archeology, Men's Journal, Yankee, American Heritage, VIA, and This American Life.
Joe Ray is a freelance food and travel writer and photographer based in Paris and Barcelona.
Julia Dimon is a TV host, writer and travel expert who has traveled around the world four times, through six continents, across over 80 countries. Beth Whitman is the author of Wanderlust and Lipstick: The Essential Guide for Women Traveling Solo. Matthew Gavin Frank is the author of Barolo (The University of Nebraska Press), a food memoir based on his illegal work in the Italian wine industry. On the other hand, we (as a nation) have some actual incentive to work together (unlike many of the faculty I know).
And while there's no "killer app" to set things right, she points to "the complexity, resources, diversity and resilience" to be found in higher ed, as well as the fact that earlier predictions of disaster turned out to be premature. She took part in a lively conversation with Carol Christ, a former Berkeley English professor and administrator who was executive vice chancellor and provost from 1994 to 2000 before going on to serve as president of Smith College from 2001 to 2013.
A frequent contributor to Vogue and Town & Country, she has also written for Marie Claire, National Geographic Traveler, BBC Travel, Tin House, and The New York Times.
He's a three-time Lowell Thomas Award winner, including Travel Journalist of the Year in 2015. His thirty-plus published works include several bestsellers, such as The Art of Pilgrimage, The Hero's Journey: Joseph Campbell on His Life and Work, Stoking the Creative Fires, Wordcatcher, and Burning the Midnight Oil. She is the creator of the NomadnessTV web series and the founder of the Nomadness Travel Tribe.
His articles and essays have appeared in some of the world's leading publications, including the New York Times, Boston Globe, International Herald Tribune, and Sunday Times of London. His blog Everything Everywhere one of the Top 25 Blogs on the Internet by Time Magazine in 2010. Her work has won three Grand Prize Solas Awards, an Accolade Award for film, and was a finalist for Foreword Reviews' Book of the Year. He has written for Rough Guides, Fodor's, Frommer's, Conde Nast Traveler, Outside, Matador Travel, and been profiled by Lonely Planet, Financial Times, U.S. He is the author of Ghost Cities of China: The Story of Cities without People in the World's Most Populated Country. Her work has appeared in Guernica, The Guardian, Vela, Best Women's Travel Writing, and The Best American Travel Writing 2015. He lives in Senegal with his Senegalese partner Khady and their sons Gulliver and Alfie, running a guest house that he built.
Her work has appeared in Sunset, VIA, Backpacker, Sierra, Travel + Leisure, Wanderlust, Cross Country Skier and other magazines and newspapers. He's the author of Apologies to My Censor: The High and Low Adventures of a Foreigner in China, a memoir about the six years he lived in Beijing. She has contributed to Smithsonian, The Washington Post Magazine, and Oxford American, among other publications.
Her passion for adventure and storytelling has taken her to 60 countries, where she has hunted with the Kuku-Yalanji aborigines in Australia and trekked through Dogon country in Mali.
His first book, The Emerald Mile: The Epic Story of the Fastest Ride in History Through the Heart of the Grand Canyon, was a New York Times bestseller. A veteran travel journalist with 25 years of experience, she has written for guides such as Frommer's and Berlitz and periodicals including The Wall Street Journal and Travel Weekly.
He wrote, co-wrote and updated Lonely Planet guides to several Asian destinations, including China, Tibet, and Cambodia. She's the co-editor of World Hum, a former associate editor at Up Here and Up Here Business magazines, and a founding contributor to Vela Magazine. She's been honored with five Daytime Emmy Award nominations, the North American Travel Journalist Award, and the Inspiring Woman Award from Women in Philanthropy and Leadership.
Her books include ten editions of the Bradt Guide to Madagascar and the anniversary edition of Trekking in Peru, as well as two narrative books describing a journey on horseback through western Ireland, Connemara Mollie, and Dingle Peggy. Her writing -- which has won several awards -- has appeared in The Washington Post, The Wall Street Journal, New York Magazine, National Geographic Traveler and BBC Travel.
In her memoirs she has traveled through Latin America, traversed Siberia, infiltrated New Age groups in Latin America, and sailed down the Mississippi River in a houseboat. He's the author of Scammed, a manifesto for empowering consumers and encouraging corporate responsibility, and How to Be the World's Smartest Traveler, a definitive manual for having a better trip. She has lived, worked, and traveled in over forty countries, including as a WorldTeach volunteer in Costa Rica, a program director in Cuba, and a professor on Semester at Sea. He is a regular contributor to Australian Geographic Magazine and often talks on Australian radio. Her documentary Gringo Trails features the stories of travelers and locals, alongside footage from Bolivia, Thailand, Mali, and Bhutan, to explore both positive and negative impact of tourism on these places over the last 30 years. Writing stories so autobiographical a bio note becomes utterly redundant, he's won three Lowell Thomas awards, has interviewed kings and shamen, but has never once noodled for flatheads. She currently teaches at Lake Tahoe Community College, and for the low residency MFA program in creative writing at Sierra Nevada College. He first came to China in 1995 as a Peace Corps volunteer, then worked as a Beijing-based journalist, contributing to The New York Times, TIME, the Financial Times, the Wall Street Journal, South China Morning Post and many more outlets. He has been anthologized in Best American Travel Writing three times (2007, 2008, 2010), and has won two Lowell Thomas Awards. She is also the founder of Legal Nomads, which chronicles worldwide travel and food adventures, and is a contributing editor for Longreads. His focus is on Latin America and the Middle East, and he has been to all seven continents and over 80 countries and has reported from Iraq, Afghanistan and Gaza.
The Daily Beast called it "sharp social commentary" and "a compelling, humorous travel memoir." The book grew out of Miranda's five years as a South Asia correspondent for National Public Radio and APM's Marketplace Radio. His stories tend to focus on fresh, offbeat takes on familiar topics and places, and have appeared in such publications as World Hum, the San Francisco Chronicle, the Onion AV Club, and the Lonely Planet travel writing anthology A Moveable Feast: Life-Changing Food Adventures Around the World.
She has been a reporter and back-up host for Marketplace, the public radio show, and was one of the first journalists to chronicle the dawn of the Internet age at the NY Times and MSNBC. His first book, American Nomads: Travels with Lost Conquistadors, Mountain Men, Cowboys, Indians, Hoboes, Truckers, and Bullriders, won the Thomas Cook travel-writing award. Author of Iranian Rappers and Persian Porn: A Hitchhiker's Adventures in the New Iran, he has been banned from re–entering The Islamic Republic of Iran. His first book -- The Sahara: A Cultural History -- was published to great acclaim last year in the UK and USA.
Times, coauthor of With a Measure of Grace, and editor of Travelers' Tales' The Best Women's Travel Writing 2011. His articles and photographs have appeared in Smithsonian, Wired, Outside, National Geographic Traveler, New Scientist, the Los Angeles Times, the Washington Post, and US News & World Report. His attempts to divine, describe and defy the expectations of places -- from Havana's back alleys to Genoa's cathedrals to the floor of a hippie bus in Modesto -- have earned him five Lowell Thomas Awards. Her travel writing has been anthologized in The Best American Travel Writing 2009, The Best Women's Travel Writing 2010, and Lonely Planet's A Moveable Feast: Life-changing food adventures from around the world. Countless travel publications and websites tell you where to go, where to stay, what to do. He's also author of And a Bottle of Rum: A History of the New World in Ten Cocktails (Crown 2006).
She is the author of two poetry collections and the editor of the 4th edition of Best Places Northern California. He is a frequent contributor to the Boston Globe's travel section, Agence France Presse Lifestyle, and the Asian editions of American Express magazines Centurion and Platinum. He is the editor of the narrative webzine Perceptive Travel and runs several travel blogs, including Practical Travel Gear and the Cheapest Destinations Blog. Julia is co-creator and co-host of Word Travels, a 39-episode TV series broadcast nationally on OLN in Canada and internationally on National Geographic Adventure in over 40 countries worldwide. His articles are published in a wide range of publications including The Asia Wall Street Journal, Marie Claire and Penthouse.
Recent work appears in The New Republic, Epoch, Crazyhorse, Indiana Review, North American Review, AGNI, The Best Food Writing 2006, The Best Travel Writing (2008 and 2009), Creative Nonfiction, Gastronomica, and others. Seems either no one is talking about louis daguerre at this moment on GOOGLE-PLUS or the GOOGLE-PLUS service is congested. Obama taught constitutional law at the University of Chicago Law School from 1992 until 2004, when he took office in the U.S. Christ returned to Berkeley as director of the Center for Studies in Higher Education, which sponsored Tuesday's discussion. He is a regular contributor to American Forces Radio and has appeared in the New York Times, CNN, BBC, The Atlantic, Outside Magazine and many other news outlets around the world.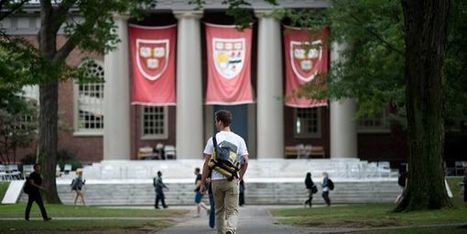 Squirting Milk at Chameleons is an account of his journey to West Africa and a year of life there.
He has appeared as a host on the Travel Channel's Destination Showdown, and in the documentary film Gringo Trails.
She is the founding editor of Vela, an online magazine of nonfiction inspired by travel and written by women. Henion has received a variety of accolades, including a Lowell Thomas Award from the Society of American Travel Writers, and her work has three times been cited as notable in The Best American Travel Writing. His adventure stories from the Himalayas, the Horn of Africa, and the Colorado River have been anthologized in The Best American Travel Writing.
Her stories have been anthologized in Best American Sports Writing, Best American Magazine Writing, and Best American Travel Writing.
She's a regular contributor to SB Nation Longform and a former online columnist for Outside. He's a contributing editor at Down East magazine and an occasional contributor to Outside, Travel + Leisure, Men's Journal, Sierra, Audubon, and the Fodor's series of travel guidebooks. She was awarded an MBE by Queen Elizabeth in 2008, and now lives in semi-retirement in Devon, England. Fluent in Croatian, English and Spanish, she has authored or contributed to Lonely Planet guidebooks for Croatia, Bolivia, and Chile. Morris has published extensively in such magazines as AFAR, the New York Times, Travel & Leisure, Islands, and Town & Country. Elliott is National Geographic Traveler's reader advocate, and writes a weekly column for The Washington Post and USA Today. Aaron has a MA in Journalism from the University of Tasmania and lives in Hobart (sometimes). His writing and photography has appeared in the Travel, Dining, Arts, Books, and Metropolitan sections.
Right of Passage, a book based her anthropology research among travelers and their stories in Bolivia as a Fulbright Scholar, is forthcoming (Duke University Press). Prior to founding Legal Nomads, Jodi worked for five years as a corporate lawyer in New York City. His specialties include conflict zone travel, business travel, gay travel, and human rights issues. Her stories have also appeared in the Washington Post, the Boston Globe, The Nation and Slate. She's written travel stories for Conde Nast Traveler online, Afar, World Hum, Gadling, Perceptive Travel, and a handful of food, travel, and in-flight magazines.
He was named "Travel Journalist of the Year" by the Society of American Travel Writers in 2010. His shorter work appears in many travel and literary anthologies, often in Best Travel Writing. His newest books is Socialist Dreams and Beauty Queens: A Couchsurfer's Memoir of Venezuela. He has won the country's top travel writing award from the Society of American Travel Writers. Elisabeth has freelanced widely, including for Slate, Foreign Policy, Harper's, the New York Times, and the Washington Post, and has worked at Reuters, the Wall Street Journal, Forbes, and The Daily, where she is editor of the opinions page.
World Hum focuses not only on destinations but on the journey, on travel in the broadest sense of the word. He has since directed two feature length documentaries, A Map for Saturday, which explores the subculture of long-term travel, and One Day in Africa, a portrait of six individuals from different parts of the continent. He lives in New Orleans, but flees the heat and yellow fever each summer for the pines of eastern Maine. He was named the 2009 Travel Journalist of the Year by the Society of American Travel Writers Foundation, is a certified Sherry Educator, a Knight of Cava and has successfully navigated the streets of Palermo by car. This show follows the real lives of two travel writers as they jet set around the world, under pressure and under deadline. He has co-written several documentary screenplays, including The Most Secret Place on Earth: The CIA's Covert War in Laos. He's received multiple Lowell Thomas awards from the Society of American Travel Writers, and he's been excerpted three times in the Best American Travel Writing series. His wife, Jill, is an English instructor at Delaware Technical and Community College's Stanton-Wilmington campus. He maintains a semi-regular blog on international travel from an African-American perspective, called Fly Brother. Her 1988 travel memoir, Nothing to Declare: Memoirs of a Woman Traveling Alone was named one of the top travel memoirs in the 20th century by Suite 101.
He graduated from Amherst College and lives in Woodside, Queens, with his wife and daughter.
His wife, Michelle, has worked in the administration at the same university and is on leave from her job as vice president for community and external affairs at the University of Chicago Hospitals. She's a cofounder of Passports with Purpose, a group that works with travel bloggers to raise money for NGO projects around the world. I also think there is a difference between an extroversion culture, and a cult of personality. Extroverts tend to process out loud, and technology has been proven to make us more impatient. Could the two factors combine to make all of us (not just extroverts) more inclined to push out half-thoughts before we lose everyone's attention? Meet and greet at the beginning of a service has never bothered me … but there is an overall structure to church which has emerged that leads me to wondering.
Perhaps it has little to do with what Cain identifies as the Extrovert Ideal, but I am not sure – I think she is on to something. Cain talks extensively about group dynamics in other parts of her book and how the group naturally follows the most dynamic speaker, regardless if they have good ideas or noy.
I imagine anyone with any experience in evangelical small groups can relate to the scenario of the extrovert group member who talks without thinking and leads the group down stray theological paths. This is equally a symptom of extrovert ideal and I fear it has penetrated the church much deeper than we'd like to think.
In particular, Cain's observation of a cultural shift from an emphasis on character to personality. In my seminary classes I often catch myself thinking the well-spoken extrovert will make a great pastor and wondering how the person usually seen alone will enjoy being in ministry.
I hope it leads to greater empathy and understanding within the body, and to less adoration of the extrovert personality. His Purpose Driven Church material lays this out in greater detail, but the gist of it is that we can think of people's relationship to the body of Christ with 5 concentric circles, starting with the world at large, then the crowd that can be drawn to a large event, and on inward to those who connect deeply with community and move into committed service.
He clearly states in the Purpose Driven Church seminar and book that what Saddleback does on a Saturday night or Sunday morning is aimed at the crowd, who have no vested interest in being connected to anyone else gathered at the event.
When I attended the seminar over 15 years ago I understood him to be saying that a major reason for doing things the way he did them was to give people who wanted to remain anonymous freedom to remain so, and let the Holy Spirit draw them to faith. It might suit them when they need to recharge and seek solace but how does it suit the introvert who wants to go out and sing loudly, and express their own individual creativity in the group environment? I can think of very prominent, self-identified churches with tens of thousands of people coming each week who preach a loose gospel message of happiness, meeting personal needs, and positive-thinking. I was in a worship team that was constantly fed growth strategy, relevance, marketing…it was intense. Validation of our methods, validation of our belief, and perhaps fundamentally, validation of our faith.