All submissions must be post marked by March 1st in order to be counted on the next check distribution come May. Get your Box Tops in this week (by February 27), but be aware some schools may have earlier deadlines.
These savings can also be paired with credits with many different apps – Ibotta, Saving Star, and Checkout 51. The numbers in parenthesis are the original price followed by the limit per customer. Look for great prices on cereal, snacks, cheese sticks, Clorox wipes, furniture spray, laundry items, paper products, large foam plates, and large garbage bags. The Kroger Super Coupon sale ends Tuesday, August 27, but during these next few days you can help stock a food pantry and earn your school some bonus eBoxTops for just a few dollars! This is a great time for them to offer this as parents stock up on Ziploc bags, cereal, yogurt, and lunch box items for back-to-school time. This can be done via baggies (great re-use of those Ziploc bags that they came in) rubber bands, or envelopes. If you mix them in, they have a possibility of not being credited to your account, and it will be darn near impossible to get them credited after the fact. There is nothing like having a perfect package of Box Tops for Education, and not being able to get credit for them.
The next submission date is March 1, so we would like to have your Box Tops in the office by Monday, February 22.
If you have a collection at home, please send them in with your child or bring them to the office. All families with preschoolers in the Oxford area are invited to join us for an open play time in our playground.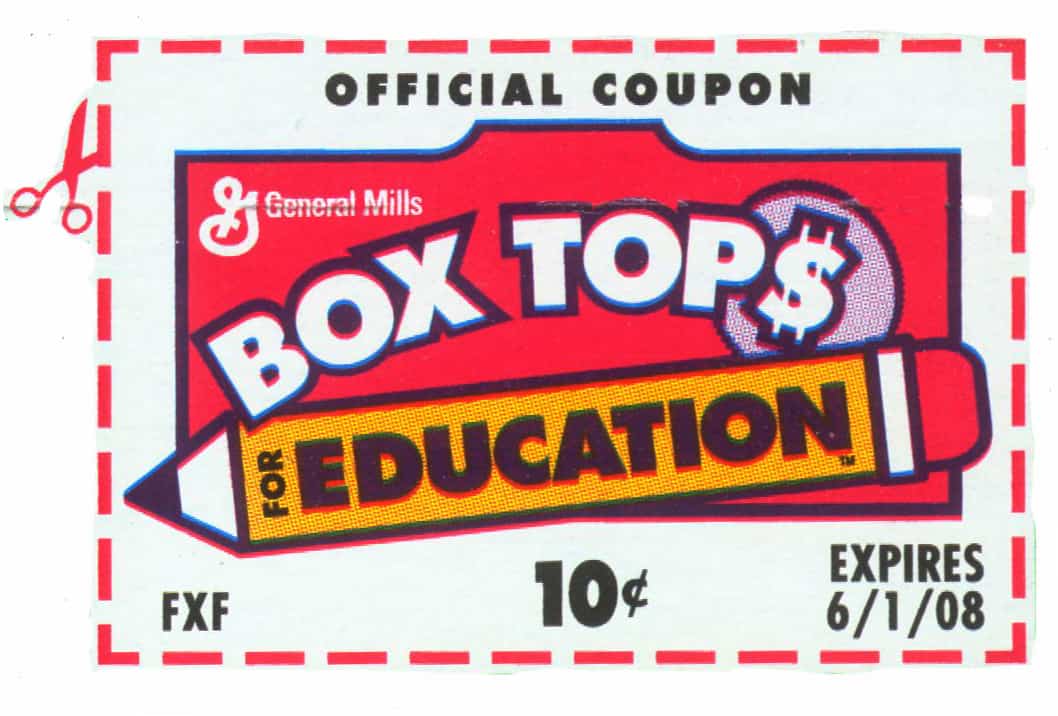 Get your Box Tops for Education in to your coordinators so that they can count them in this submission! Send them in all year long to keep those counts current, and so that you don't have to spend hours twice a year counting the little pieces of your check. Box Tops For Education Spring Submission – March 1st Box Tops For Education Submission Deadline: November 1Are You Clipping? Buy 5 General Mills products that qualify for Box Tops, and you can earn a bonus 20 eBoxTops for your school! The coordinators have to submit their box tops by March 2, 2015 so turn them in as soon as you can!
Any that are submitted after this deadline will just count towards the school's 2015 fall check. So, keep a watch out for the instant savings events, or go together with your friends on the same receipt to earn your school some extra money! Spread the word to other parents at your school and help the school reach their goal sooner!
Sure they will be credited when the next submission check is cut, but that doesn't mean that you need to hold them until the next submission date.
The Box Tops team has stated that they have received numerous packages with no information with it.
Get a party going, eat some snacks that will give you extra Box Tops for Education credits, and know that in all that you do, the kids, parents, and administration appreciate it – even if they don't tell you!
It may seem like a drop in the bucket, but most years McGuffey raises over $500 through Box Tops—that's enough to cover the cost of a bus for two or three field trips!
You may clip them, double check expiration dates, and count them into groups of 50… or you can send them as is.
You have until July 3 to make your purchase and until July 17 to submit your receipt for the Box Tops promotion.
The offers that match up with Box Tops for Education specials or Ibotta deals are also marked.
But keep in mind that the total awarded to all schools is 250,000 eBoxTops, so it is a first-come, first-served program.
All submissions must be postmarked by November 1st, to be counted on this submission period. If they come already glued onto a submission sheet, I do NOT remove them and trim them better. If you're not a coordinator, we kind of do like it when you glue them to a submission sheet for us though! Also, it wouldn't hurt to make a second copy of your submission form, and maybe take a photo of the contents.