If your goals include reading more, challenging yourself personally, growing in your relationship with God, or any combination thereof, I have five great books you will want to read this year (listed in no particular order).
In the way only he can, Max takes you through the life of Joseph and shows you how the very God who was with Joseph in the pit and the prison, and the same God who placed Joseph in an Egyptian palace, is the very same God who is working in your circumstances, no matter how bleak or grim they may seem.
Starting tomorrow (January 2), I commit to spend at least 30 minutes every day for 30 days in the Bible and in prayer.
Each morning I will post a passage from what I've read on the There Is Grace Facebook page. I'll invite all of you to leave a comment and share a verse or two (or a thought) from what you read that day. I just recently read a review on the Circle Maker and it seems that I definitely need to add it to my list this year! My Utmost for His highest is one that has been on my reading list for a while, I need to read that soon. So the other day, I was staring at myself in the mirror debating whether I should tweeze my eyebrows, or let them grow out into a new shape.
And while I was gazing into the depths of my soul, I realized that I could really use a facial. So I started rummaging through my bathroom cupboards, because I ALWAYS have at least one type of face mask on hand. I tell you this in the hopes that you are near enough to me that you will come to my house with ice cream in hand, sometime in the next 12 minutes, drop it off, and then LEAVE.
But since that's not going to happen, I'm going to have to try and talk DadGuy into making an ice cream run.
When I was a young lass and made my list of qualities that I wanted in a future husband, I seem to have left the part about where he agrees with me that peanuts are gross. Of course, every body has different boundaries, and that's when the internet can get cliquey.
I mean, it's not like everybody gets to have a total abdominal hysterectomy when they're just 26. It was hard to narrow down my choices, you see, because CSN Stores have every item you could ever possibly want. They have over 200 stores, which is no good for someone like me, because I want something from just about every shop. I finally decided on a Little Tikes Fold N' Store Picnic Table with an umbrella for my kids, because happy kids = happy mom. I love sending them out to do their thing, and not having to worry about what kind of a mess they could be making.
So when the opportunity to go downtown to learn about a new campaign that promotes this very thing arose, I said yes. Yesterday at the National Press Room in Washington DC, We Give Books launched their new digital initiative that enables ANYONE with internet access to put books into the hands of children who need them, for free.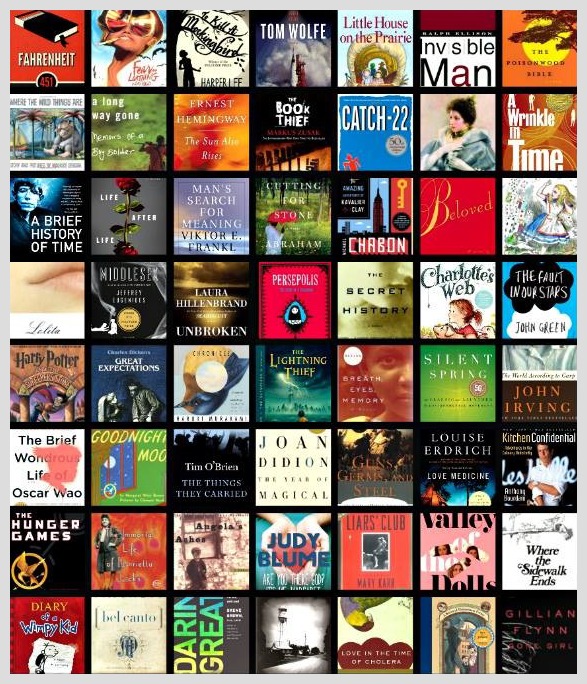 Be the model: Practice what you preach, don't just TELL your children how to be charitable and compassionate, SHOW them. Right now, the majority of the books available are for the younger crowd, but they are working to make more titles available. I got to go downtown (by myself!) and meet some fabulous bloggers, as we learned about an amazing new literacy campaign for children called WeGiveBooks.
Then he brings home an envelope for the money that coordinates with the price sheet of the books he has pre-selected. And I get a kid who is convinced that if he doesn't get his pre-selected copy of the American Presidents for $34.99 that his whole kindergarten experience is ruined and I must not love him.
I'm not exactly sure what all goes on, but they have little "interviews" with the kids to see what they know. And let's face it, as much as I love my family, and the DadGuy, by Sunday morning I'm ready to explode. Every Saturday afternoon, DadGuy stalks back into the house and says, "It's YOUR turn now." Then I refuse to go outside just to make a point.
The tweet referenced this blog post, which talks about completing a book every fortnight and thus, over a calendar year, completing 26 books. Most people would flinch at the prospect of completing a book every fortnight, let alone every week. This entry was posted in Personal Productivity, Smarter Egg on January 3, 2011 by Aodan Enright. After the chaos and hustle-bustle of the Holiday Season, it's nice to take a breath and start fresh.
With her comfortable and friendly writing style, she will gently urge you to "fully embrace" every moment you experience and learn to be truly thankful for it.
Sign up in the sidebar to receive blog posts via e-mail and get a FREE printable of 10 Inspirational Scriptures. She is married to her best friend, and when she's not settling sibling squabbles among her two children, she can be found sipping coffee and writing about faith, family, and finding grace in the journey. This is a great tool for teachers, because it allows you to make a group for your class, and then you can set a goal, and work towards it. A list with photos of the book covers pulls up, they choose the book they want to read, and then just click to turn the pages.
So on October 7, you'll be able to join in as we set a new world record for the greatest number of people reading the same book on the same day!
I received breakfast, a goodie bag, concert tickets to the Rock Bottom Remainders concert, and a gift certificate. The article also links to a piece by Julien Smith which celebrates his reading of over 52 books in a year. That's not to say that would like to read more or are missing out on the pleasure of it but simply that they should.
What's the right level of investment of time and energy into this pursuit when there are so many worthy alternatives competing for that same, limited time? My capability to read books varies with the demands of family & business life but I did get through over 30 books last year and dipped into as many more.
You would be more likely to find more current information on current trends in magazines and blogs. There is definitely an issue there with a long publishing cycle when it comes to books about recent trends or events.
Because too often we (myself included) are quick to give lip-service to the promises and truths of the Bible, but we neglect to crack it open on a regular basis.
Great day by day book to read through in a year, and so I think, with your reminder, I'll now start doing just that.
They eat snacks, and read books, and discuss whatever small children discuss, outside, around the table. And how amazing would it be for your class to say, this year, we donated 500 books to Room to Read? And while all of those things are great, I would have done it just for the sake of doing it.
Both of those things are completely unrelated and we're just going to agree to ignore that fact, m'kay?
They feel they are somehow 'behind', not 'up to speed' on different trends, thoughts and philosophies. The nature of the work in the Smarter Egg realm does require me to explore the emerging literature on an ongoing basis. And what's your answer to this question: how much time do I need to be spending on the kind of reading that will stimulate and inspire what I do? A book I'm reading right now and loving is John Piper's "When I Don't Desire God." I'd been putting it off because I DO desire God, but a friend highly recommended it for any time and I'm glad she did. You can even make the group private, so you don't have to worry about your kids while they're on the We Give Books site. We've gone over the very few rules I have, which are to stay on our street, and don't go in to anyone's house without asking me first.
Some take refuge in book summaries or even in concepts like Bookbuzz, where excerpts from books are explored. But books don't seem to be as compelling to the general public as TV, radio or even social media updates. But this is a good question for each of us to consider: how much time do I need to be spending on the kind of reading that will stimulate and inspire what I do?