I was very excited when the Blu-ray edition of Deadwood: The Complete Series (Blu-ray) turned up on my doorstep. Deadwood captured the imagination of critics and viewers alike with its mix of engaging fictional and real-life characters and events.
Created and executive produced by David Milch (Emmy-winning Hill Street Blues), Deadwood's cast members include Timothy Olyphant, Ian McShane, Molly Parker, Jim Beaver, W. Deadwood: The Complete Series on Blu-ray includes all bonus content from previous season releases plus a bonus disc that contains over 4 hours of must-see content. Leon Rippy, who played Tom Nuttall, also portrayed a slow-witted auto mechanic in the first feature I ever wrote! Casting throughout the series' 52 episodes featured award winners from feature films, primetime television and the Broadway stage - from Paul Winfield, Stockard Channing and Seth Green to William H. An all-star production team was headed by executive producer Jean MacCurdy and producers Bruce Timm, Alan Burnett, Glen Murakami and Paul Dini. Included in the beautifully custom designed package is a 24-page, 8"x 12" collectible booklet with the inside perspective and artwork from the vaults especially compiled by DC Comics for this release. TOMORROW KNIGHT: THE BATMAN REBORN - The "Batman Beyond" creative team gives you a peek into the character of Terry McGinnis, and what made him worthy to become the new Caped Crusader. THE HIGH TECH HERO - Explore the technology behind the Bat-suit, its amazing powers and the real world science that inspired it. The collection will also contain the DC 75th anniversary documentary, Secret Origin: The Story of DC Comics. A six-part BBC series from Neil Cross ("MI-5") about a London police detective played by the great Idris Elba ("The Wire," "The Office"), "Luther" co-stars Ruth Wilson ("The Prisoner"), Indira Varma ("Rome"), Saskia Reeves ("Me and Orson Welles"), Paul McGann ("Withnail and I," "Alien3," "Doctor Who," "Queen of the Damned") and Steven Mackintosh ("Underworld: Rise of the Lycans"). It is not as good as "The Wire" and it is not as good as "Rome." It is far better than the "Prisoner" remake.
A police procedural with a black British detective in the lead will seem exotic to many American viewers, but what's most striking about the Idris Elba starrer "Luther" is that it's -- finally! For members of the Idris Elba fan club, "Luther" will qualify as must-see TV, but there's more to recommend this psychologically twisted BBC copshow than just the former "The Wire" star.
I'd just like to point out that, at $9.98, the SNL Four-Pack Best Of Set hitting shelves today is one corker of a deal.
All seasons of Aaron Sorkin's "The West Wing," $33.49 last week (and Hercules-certified one of the finest series ever forged), are momentarily less than $17.99!!
The first four seasons of "Futurama," $20.49 last week, are mostly and momentarily $8.99 each!!
All seasons of "The Mary Tyler Moore Show," $25.99 last week, are momentarily $8.99 or less!! The third remastered season of "Star Trek," $69.49 last month, has momentarily fallen to $34.99, its lowest price ever!!
In Perfect Scoundrels, Kat and her crew faced the most cunning enemy yet, and the stakes were even higher because they're defending one of their own.
Completely incoherent plotting, using characters I've NEVER heard of, just terrible dialogue. Like that do at the academy awards where they show the actors who have passed on for that year? Hailed as "the greatest dramatic series in the history of American television" (Newark Star-Ledger), Deadwood: The Complete Series takes you back in time to the American frontier where life was unpredictable and dangerous, and everything and everyone had a price.
Earl Brown, Dayton Callie, Kim Dickens, Brad Dourif, Anna Gunn, John Hawkes, Jeffrey Jones, Paula Malcomson, Leon Rippy, William Sanderson, Robin Weigert, Sean Bridgers, Titus Welliver, Brent Sexton, Bree Seanna Wall and Powers Boothe.
Animation's breakthrough series Batman Beyond comes to DVD for the first time in its entirety. Macy, Wayne Brady and Teri Garr - not to mention George Lazenby (On Her Majesty's Secret Service), Dan Castellaneta (The Simpsons), Jodi Benson (The Little Mermaid), George Takei (Star Trek) and Henry Rollins (the front man for the rock band, Black Flag). Writers on the series included Burnett and Dini, as well as Stan Berkowitz, Bob Goodman, Rich Fogel, Hilary Bader and John McCann.
I loved Heist Society and I loved Uncommon Criminals (although maybe just a tiny bit less), but Perfect Scoundrels exceeded all my expectations.
It's my party after all, and I fervently wish there were more books like Perfect Scoundrels out there. Revisit the Wild West settlement in all its glory and infamy when Deadwood: The Complete Series debuts on Blu-Ray Disc from HBO Home Entertainment November 23, 2010, just in time for holiday gift-giving. Unflinching and wickedly inventive, the series' depiction of the era during the richest gold strike in American history brings to life the culture and mindset of those who settled in the Black Hills region.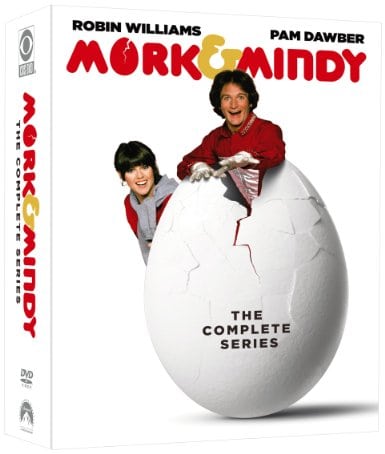 Featuring DC Comics' iconic hero, Batman, Batman Beyond: The Complete Series presents nearly 20 hours of animated action spread over 52 episodes, as well as all-new bonus featurettes and a 24-page, 8"x 12" collectible booklet. Now too old to don the cape and cowl as Batman, Wayne refuses to help - so Terry does what any brash young kid would do: steal the Bat-suit and take matters into his own hands! But ultimately, "Luther" turned out to be more average than I thought at first, regardless of its country of origin. Hale the Fifth may be an heir and a billionaire, but he is also the most loyal, wonderful person any of them has ever met. He is the perfect love interest (and possibly a hero in his own right) , good looking and genuinely nice, but mysterious enough to keep me on my toes the entire time. I just adore this series as well and have been begging for more three-dimensional characters, so I'm eager to finally witness that on page. Unfortunately, this is now an award and tag free blog, but I do thank you for your consideration. Vowing to avenge his father's death, Terry dons the high-tech suit tricked out with jetpacks, a supersensitive microphone and even camouflage capabilities in search of his father's assassin. While he was busy mourning and showing us his more vulnerable side, Kat was fighting everyone (including him at times) to steal back the boy she just wasn't ready to let go.
The collection includes all 36 episodes of the series, plus a robust bonus disc packed with content that features an exclusive conversation with series creator David Milch on the conclusion of the series.
It's 52 action-packed episodes following the adventures of the partnership between an ex-crimefighter and his apprentice, starring Will Friedle (Boy Meets World) as Terry McGinnis and, reprising his seminal role, Kevin Conroy (Batman: The Animated Series) as Bruce Wayne. I love it when writers come up with original ideas or pick out really obscure characters from comics history. The story of a man jumping between two realities, one where he is an every day working schmoe who hates his job and the other a world gone to hell where he's learning to become a survivor, REVOLVER is a work with lots of great visual elements at play. As the main character, Sam, jumps back and forth, Kindt plays a lot with his very thick-lined and angular art style to play up tension and emotion while working with two monochromatic schemes to denote these changeovers. Not only was it an achievement in comic book scripting, but it was also a pinnacle issue for the series that fleshed out an already riveting world in a way perfectly suited to what Carey and company are trying to achieve with the book.
There's great composure to his covers, lots of visual elements and angle play and deliberate color schemes and so on. Dave Johnson just seems to be one of the few cover men out there who understands that a cover is supposed to be something special that makes the book stand out whilst giving a bit of a tease as to what is held within.
I love how Kat is strong even when she's scared just like you said, and she just sort of plows ahead and does the best she can. Checking him in the STEVE ROGERS mini done by Brubaker and watching him lead again in SECRET AVENGERS is a great reminder of why the original Cap is one of my favorite characters of all time. Uncommon Criminals kind of let me down, but Ally was back with this one at what she does best. This book honestly left me with a pounding heart and close to tears on so many occasions I just wanted to hold Hale and never let him go.
The story of a man and his many potential demises, about the missed opportunities and tragic circumstances that can and do make up all of our lives, DAYTRIPPER was at the least gorgeous to look at, at the most a testament to life. I can't wait to read more in this fabulous series, also did I never tell you that I called dibs on Hale a long time ago? It was about accepting what you have, working toward a better future, and never taking those you meet along the way for granted.
The linework was pure Ba and Moon, with their fantastic blending of cartooning qualities blurring the lines of realism so that it is easier to get lulled into what they are doing. And what they are doing is bringing great atmosphere, tight storytelling that is both lighthearted and sad at the same time. There were a lot of writers who typically did one stellar book but I would think had some okay secondary titles. So, in a year when no one really stood out, I think it's only fair to give it to the man who continues to write two of the top five books I get in a given year. Add to that the occasional SCIENCE DOG issue (and I fucking love me some SCIENCE DOG) and his getting GUARDING THE GLOBE up and running with Benito Cereno, I think going with Mr. I was thinking this series might be too juvenile but if it has your stamp of approval I must check it out. WALKING DEAD and INVINCIBLE are still of the two best books going and CHEW has been up there as well since it hit little over a year ago.
This year I added books like SKULLKICKER and 24 to the mix and they were stellar, and add in stuff like DYNAMO 5, COWBOY NINJA VIKING, PROOF, etc that continue to go under most radars and it's just a hell of a publishing line.
And there's always a gem of a Graphic Novel to come out here and there, like a new Doug TenNapel joint or an EMITOWN (yeah, I know, it hit in 2011) or what have you.
They sound great, I love the whole idea of seeing through the eyes of a teenage girl that is a criminal.
The same pull the comic has all this time, the depressed setting, the violent history of Chief Red Crow and the local law, and all the other players in the book and how their lives have been struggled through or stamped on, it's all still here and is playing for harsher stakes with extra tension attached as the book is winding down.
In fact, reading comics is about all he does in his free time and where all the money from his day job wages goes to - funding his comic book habit so he can talk about them to you, our loyal readers (lucky you).
Iron Man round 2, RED ROBIN defeating the Spider Council, the forming of the new UNCANNY X-FORCE, Magneto bringing Kitty Pryde back, Bullseye vs. X-FORCE is full of surprising moments unto itself but the fact that Nightcrawler witnessed firsthand the brutality of X-Force was perfect. His variant for UNCANNY X-MEN #525 is badass and could be my favorite cover of the year but he's not my pick.
His PUNISHER MAX: BULLSEYE covers are sick just because the way he plays with the whole target motif. It sounds like lots of fun and adventure, and with the romance finally developing it sounds like the perfect time to jump in.
Does that mean I drink too much or was there just not that much memorable shit from last year? I'm not entirely sure why, but I expected them to be a little younger than what I am usually drawn to. This issue was a meaningful look into the minds of two of Cobra's top ranking baddies with surprising results. The first half of the book, one of the twin brothers laments about how he loves his work at Cobra, the second half using the exact same pictures with only subtle differences describes the other twin's desire to escape a life of international terrorism and do something more with his life.
The author keeps you intrigued and the unexpected twists and turns be sure to keep the readers attention. I love the way the comic is laid out, I love the story and how it introduces the idea that things aren't cut and dry as GI JOE= good, COBRA=bad. I read this comic on a whim because Chuckles was one of my favorite toys when I was a kid, but now this series is one my favorite things out and does a great job of strengthening the GI JOE universe as well as giving it an entirely new dynamic.
I've always liked Robin for the fact that he was next in line to be the Batman, he's like the Vice President of ass kicking!
Which in this case is to submerge yourself almost completely into crime fighting only using your actual civilian life and a means to get things done that you may not be able to do with a cape on, like sex…I kid I kid. Robin is definitely one of those characters that could have stayed stagnant for long time just running behind Batman, obeying his orders and what not, but I credit DC because right now the entire crew of ex-Robins (and the current Robin) are all unique in some way and all of them are interesting. RED ROBIN is one of those comics I immediately open when I get a chance to read my stack for the week. I mean, how can I possibly decide the best … It has to be someone who has consistently kept me entertained without the predictability that a lot of comics display. I guess I'm going to cop out and combine these two categories and go with someone who came out of nowhere (writing wise) and surprised the shit out of me. At first I thought DC was taking a big risk on putting someone who was relatively unknown (writing wise) to tackle Batman after Grant Morrison's wild and crazy ride but shit was I wrong. This guy has kept Batman interesting and fresh without straying too far from what we love about him. Dick Grayson is now Batman and Daniel is able to show that this Batman has a lighter side but still has the cunning, skill and determination to get shit done.
Not to mention one of the most important things with Batman, his internal dialog is spot on and it does a great job of setting a dark tone while separating that tone from Bruce. This may have to do with the sheer amount of comics per week they put out but the fact is I'm just buying more from Marvel.
I guess it may not be fair to pick one of the big guys but that's where most of my money is going, so MARVEL it is. The end of SECOND COMING where Wolverine walks into a back room and forms the new UNCANNY X-FORCE almost made me jump out of my seat and the new series by Remender and Opena is just as awesome and if you weren't shocked by the end of UNCANNY X-FORCE #4, you may need to get professional help.