I needed to pick up a large box from the store yesterday (shhh, Christmas gift), so I grabbed the keys to the 2010 GMC Terrain. Earlier in the day my sister called me from Michigan, asking for my opinion on the 2011 Ford Edge.
The 2011 Edge has a slight edge when all the seats are in use, but widens the gap by a significant five cubes when the seats are folded down.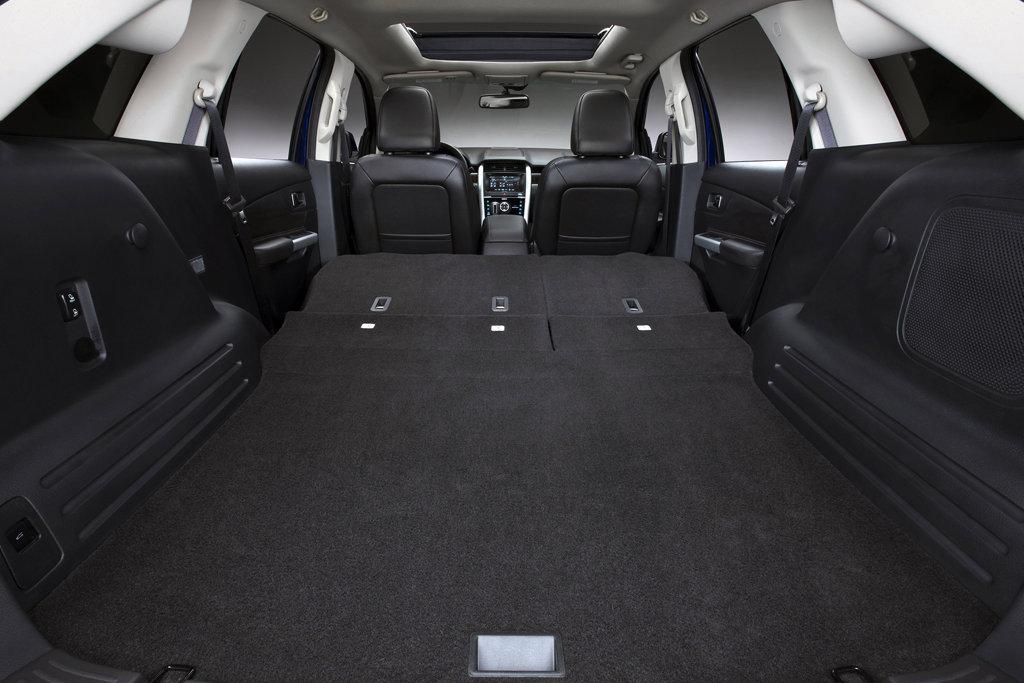 Knew I didn't need a full-size SUV, but figured loading the heavy box in the back of the Terrain would be easier than trying to dump it into the trunk of a sedan.
Thinking about the Terrain and the Edge in the same day, I wondered which Motor City crossover offered the most cargo capacity?