John Garvey, president of Catholic University, which will host Pope Francis Wednesday, talks to Andrea Mitchell about the extensive security preparations for his visit. Christian Broadcasting Network's David Brody and Republican strategist Matt Schlapp join Tamron Hall to discuss Pope Francis's recent response to Donald Trump stating he was not trying to "personally attack" Trump. Rachel Maddow reports on the Pope's visit to the border between the United States and Mexico and how his remarks on the the appropriate Christian response to immigration rubbed Donald Trump the wrong way. MSNBC's Chris Matthews ends Hardball with a short analysis of Pope Francis' comments criticizing Donald Trump.
Donald Trump continued to attack Ted Cruz during his MSNBC town hall on Wednesday night and responded to Pope Francis's statement stating Trump "is not a Christian" on Thursday. Presidential candidate Donald Trump holds a campaign rally in South Carolina, and takes issue with the fact that his Christianity has been questioned by Pope Francis. A member of the Brazilian Army medical group trains people on how to act in the event of chemical weapon attacks as part of security preparations for the 2014 World Cup soccer tournament, in Sao Paulo March 25, 2014. The content (including but not limited to text, photo, multimedia information, etc) published in this site belongs to China Daily Information Co (CDIC).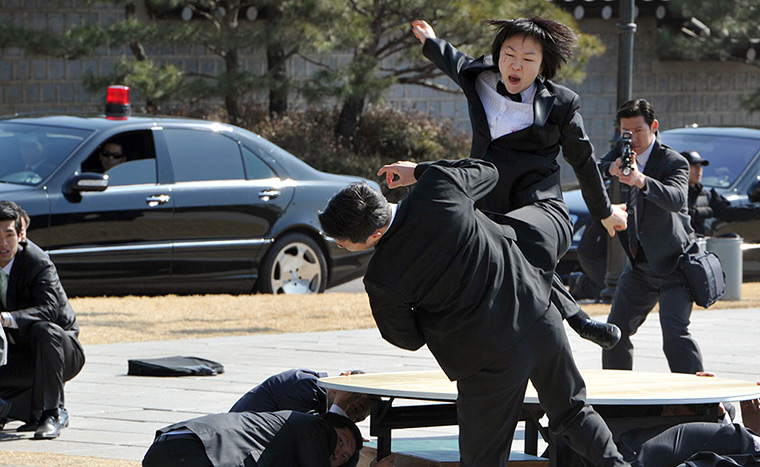 Without written authorization from CDIC, such content shall not be republished or used in any form.