We will be Working on a series of SIMPLIFIED DOCUMENTS this year, releasing new ones monthly, that will help others to Prepare and Teach Preparedness. Disclaimer: Also, because we made some of these documents for our local church congregation, some of them were used in teaching spiritual and temporal preparedness to members of the Church of Jesus Christ of Latter-Day Saints. The Preparedness Is Peace Document is Special and I usually always pass that one out, but one of the other first getting started documents I pass out a lot is a PREPAREDNESS TEST FOR THE FAMILY the first four questions, I believe, are some of the best first four preparedness areas to focus on, and they happen to be promoted by my church (To See their document and council google: ALL IS SAFELY GATHERED IN provident living) The rest of the test asks other general preparedness questions to jog some helpful hints on areas your family can improve on. When I pass the test out, I explain, if they can say yes to the FIRST FOUR QUESTIONS in that test, they will be very blessed, because they will not only have greater peace of mind, because they are living in the top 5% of the world for preparedness, they will probably have already discovered, if not yet, that over time, those first four principles of preparedness, LEAD to other preparedness principles.
The ones the church primarily has asked its members to focus on, 90 day supply, storing water and the ability to purify more water, financial house in order, and long term food storage often lead to the other principles of self reliance. Sanitation may be about emergency toilets and supplies, or it may be about how to safely bury bodily waste, or it may be fun, like how to make soaps, cleaners, shampoos, laundry without power, etc. The next TWO pages are used in the front of my church leaderships EP Response Manuals we created for Leadership to Use in Emergencies for a quick reference guide. There are 12 months a year, and there are 12 experts, technically 14 when you include the EP specialist that leads them, and the communications guy. During an actual disaster the Leadership activates, or call on, the specific experts BUT only if Needed. Since Block Captains or Home Teachers or Visiting Teachers are already delivering a spiritual message from the Ensign they are then asked to deliver a copy of the temporal well being message as well, and honestly we often include the non members in our area, so they are encouraged to be prepared as well.
Side Note: *The Fatality Expert for the stake is often some guy in the stake that owns a mortuary, or knows what to do, If there is a LARGE scale amount of losses, etc.
Any major disaster could temporarily overwhelm Police, Fire and Ambulance and First Responders. There are many daily conveniences that we all take for granted; running water, electricity, gas, telephones, getting cash from an ATM machine, or even running to the grocery store to pick up milk and bread. All of us face the possibility of natural disasters, accidents, power outages or intentional acts to disrupt our daily lives.
Preparedness is a continuous cycle of planning, organizing, training, equipping, exercising, evaluation and improvement activities to ensure effective coordination and the enhancement of capabilities to prevent, protect against, respond to, recover from, and mitigate the effects of natural disasters, acts of terrorism, and other man-made disasters.
In the preparedness phase, emergency managers develop plans of action to manage and counter their risks and take action to build the necessary capabilities needed to implement such plans.
Proper maintenance and training of emergency services, including mass human resources such as Community Emergency Response Teams.
Learn how to prepare for your family and at your workplace, explore many links to resources and see what to do for your pets. Includes brochure to help customize individual emergency preparedness needs and tear-resistant, nylon backpack for grab-and-go access, plus extra room for personal items. This 15-piece pack contains basic supplies for treating and protecting a burn injury, including a trauma pad that can be used to hold ice as well as provide compression. Deluxe Germ Guard Personal Protection Pack With Procedural Masks This 30-piece pack contains twice the supplies of the RC-652.
This 15-piece pack contains supplies that effectively minimize exposure to airborne particles such as flying debris, smoke, and germs. This 23-piece pack is a larger version of the RC-648, providing a larger quantity of essential supplies to treat and protect a burn injury. Be ready for all potential emergencies at home, in the car, outdoors or on the water with our Emergency First Aid Kits. Preparedness is another way in which my family and I limit our dependence, and position ourselves to be a help in times of need. In addition to all of these things listed below, our family has created a backup plan of sorts. Subscribe and get my FREE ebookEnter your email address to get Frugally Sustainable tips, and my ebook, delivered straight to your inbox for FREE!!!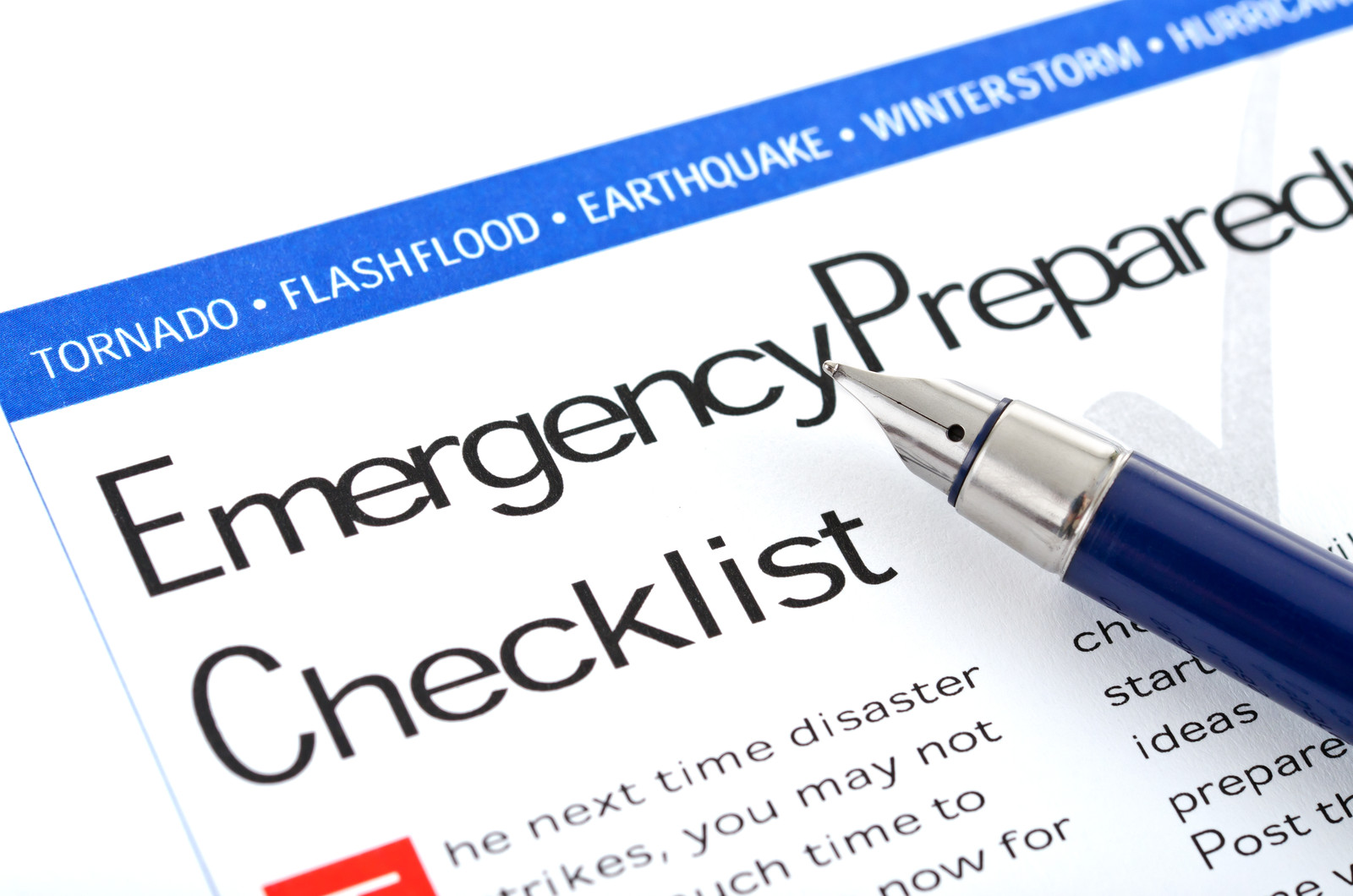 In the event of a disaster, having the proper necessities put together ahead of time will help you and your family weather the emergency. According to the ready.gov website, advance assembly of your kit is very important because you may have to evacuate at a moment's notice. Your family should also know where the supply kit is stored in case you need to leave your home quickly. If sheltering at work is a necessity, you should be prepared to shelter for at least 24 hours. HYPERLINKSThe appearance of external hyperlinks does not constitute endorsement by the United States Department of Defense, the United States Department of the Navy or the U.S.
The City of Newport and its residents are subject to nearly every hazard in existence, including floods, earthquakes, tsunamis, high winds, winter storms, HAZMAT incidents, and power outages. Copies of the Tsunami Evacuation Map and the Living On Shaky Ground booklet are available at Newport Police Department.
Lincoln County Emergency Services and our 911 dispatch centers can now alert residents county-wide about severe weather, tsunami inundation area evacuations, fires, floods, toxic environmental issues and other emergencies using the notification system. Lincoln County may begin using the Everbridge system to notify residents about other important activities, such as road closures and water utility maintenance. While the memories of that day remain fresh in our minds, the efforts to prepare Americans for natural and man-made disasters are beginning to stagnate. You and your family must make the effort to be prepared for the next disaster or emergency. While SF72 is focused on San Francisco, it nevertheless provides a great resource on steps you can take to be prepared. Respect the memory of past disasters by challenging yourself to take the few steps needed to be prepared.
These two pages "ACTIVATE SPECIALISTS" sit side by side and constitute the team of experts he has called to the Response Team, they also help teach each subject in our stake to each ward, BUT only focusing on one area a month a year. The stake usually activates two immediately first, the EP Specialist and the Communications Specialist, and sometimes the High Councilman assigned over the EP program. For instance, if the water has been contaminated, the water specialist is called up and activated to duty.
Both the Red Cross and FEMA recommend that you try to be self-sufficient for at least 72 hours (3 days) following a disaster.
Power outages can close grocery stores, put ATM machines out of order and prevent you from doing simple things like putting gasoline in your car. We cannot control the weather or prevent disasters from happening, but there are steps you can take to minimize risks from known hazards. Professional emergency workers are rapidly overwhelmed in mass emergencies so trained, organized, responsible volunteers are extremely valuable. Make sure  you have food, water and other necessities such as medicines in your office kit.
Navy Seabees of the linked web sites, or the information, products or services contained therein. Emergency services and government agencies may not be able to respond immediately to your needs. This new system will allow citizens to provide and manage their contact information and preferences.
The mantra of personnel preparedness from FEMA, "Make a Kit, Get a Plan, Be Informed," is background noise to most.
Hurricane Sandy devastated the east coast, tornadoes are a seasonal occurrence to most, and extreme Winter weather is now expected; not to mention the renewed threat posed by terrorists or a disease outbreak.
But let's take it to the next level by looking at two examples of innovative ways you can get prepared.
SF72 understands that preparedness is not solely the responsibility of the individual; rather, it needs to be a community based effort. We do not represent or speak for the leaders of the church, we only hope we are upstanding members in our efforts to serve the Lord. Example, When you are talking about sanitation, deal with everyones sanitation needs, including diapers, feminine products, cat litter, etc. The bishops once they saw the level of training and organization at the stake and the support within the team also asked if they could call a team. Organizations like Community Emergency Response Teams and the Red Cross are ready sources of trained volunteers.
A preparedness kit should include everything you and your family members (and pets) will need to survive for at least three days without outside assistance.
And, in the event of a disaster, electricity, gas lines, water, telephone lines and cellular telephone service may be affected.
For other than authorized activities such as military exchanges and Morale, Welfare and Recreation (MWR) sites, the U.S. History has shown time and again that people who prepare for emergencies and natural disasters experience less disruption when they do occur, and are able to resume their lives more quickly than those who do not prepare. The next disaster is knocking on the proverbial front door, are you ready to welcome this unwelcomed guest? A prepared society is one that shares in the responsibility of being prepared, from the individual to the government. For instance one year EDUCATION may be focusing on helping people to go back to college, another it might be about scholarships, another it might be about k-12 options, including charter and homeschool curriculums. Out EP Specialist, Communications Specialist, Stake President, and High councilman over preparedness developed that team.
So, Each Bishop in our stake has now duplicated this plan, so they each have teams of trained experts in Every Needful Field at the ward level.
They usually email that theme out to ward and stake leadership and other experts from the wards, the message is then supposed to be passed down. We strive to approach life with an open hand toward all and seek to reside in community with like-minded others. Do1Thing recommends that you have a flashlight in an easily accessible place and that you check the batteries in the flashlight and emergency radio. They will be visual, easy to understand, one page docs, and educational so Individuals and Families, Communities, Church Organizations, and Neighbors can gauge where they are at in their preparedness, and help them to move forward one step at a time in their personal efforts.
Our opinions and interpretations, are in no way meant to represent the Church of Jesus Christ of Latter-day Saints.
They are just responsible for that one month's message and then the next month someone else takes over.
We were fortunate enough to have in our stake a man who was a coroner, who also did some work on the ground after the 2004 Tsunamis in Thailand who had dealt with the overwhelming task of more than 400,000 deaths. Navy Seabees do not exercise any editorial control over the information you may find at these locations.
Also their other annual responsibility is to work with the other called ward Food Storage Experts from the congregations once a year to do some great classes and booths on Food Storage at the Stake preparedness fair. He privately trained our stake leaders about grief counseling and has been a blessing to our stake president knowing his expertise is available.