Many of the Festival sites (dorms, dining hall, hotel, workshops, two theaters, four exhibits and parking) are located on South Campus. Festival attendees will see all of the exceptional afternoon and evening performances that have been invited to the event. As you are registering for the Festival, you will be asked to make choices of the Workshops that you would like to attend.
Surround all of these these events with 4 professional theaters, transportation available between easily walkable venues, award-winning dining services, comfortable accommodations, a recently developed downtown with various restaurants, shops and a puppet museum and a welcoming community that has been supporting the Puppet Arts for 50 years and you will understand why you need to come to Storrs, CT in August 2015. A successful Festival runs on Good Intentions, Careful Planning, a Dedicated Staff, Amazing Talent, Excellent Facilities, Good Food, Appropriate Funding and Willing Volunteers.
The 2015 National Puppetry Festival is the kick-off celebration for the 50th Anniversary of Puppetry at the University of Connecticut. The Professional Day for Teaching Artists and Therapists is Professional Development for puppeteers, educators and therapists who would like to be more effective while working in educational and therapeutic settings. Each Presenter will be allotted 30 minutes – 20 minutes for the presentation and 10 minutes for discussion.
Graduate Credit will be available through the University of Connecticut School of Education. All Presenters will receive FREE REGISTRATION for the Professional Day for Teaching Artists and Therapists. The Critical Exchange is a series of discussions among practitioners, critics, and scholars, on selected topics, taking place during the 2015 Puppeteers of America National Festival, and co-sponsored by UNIMA-USA (the American Center of the Union Internationale de la Marionnette), which seeks to foster and enhance critical engagement within the puppet arts.
We are looking for participants from the fields of puppetry, theater, dance, visual art, film, animation and other related areas who would like to bring their thoughtful views about puppetry to address the topics listed below.
Tensions often exist between those involved in practicing an art and those engaged in critical discussion of it. This session deals with the increasing expansion and mixing of materials and forms that fall under the rubric of puppetry. How have women, minorities, gay and queer individuals and other marginalized groups been a part of the art of puppetry and contributed to the art form? In the United States and many other countries around the world puppetry has primarily been seen as an art form addressing children. Puppetry seems to have blossomed in recent years, expanding in a multitude of new directions that engage older puppetry traditions and invent new ones. The festival is presented by Puppeteers of America and is expected to be the largest and most extensive gathering of its kind.
Highlights of the festival will include 30 public performances by more than 25 national and international puppeteers, 30 professional workshops, six visual art exhibitions, "Reel Puppetry" film series, a giant puppet parade, and nightly Festival Pub Showcase. There will also be new interpretations of "The Wizard of Oz" by The Frisch Marionettes of Cincinnati, Ohio, and productions of "The Pirate, the Princess, and the Pea" by Crabgrass Puppet Theatre and "White Like Me: a Honky Dory Puppet Show" by Paul Zaloom of Los Angeles.
Puppeteers of America was formally created in 1937, not long after the success of its first annual gathering of puppetry practitioners in 1936. UConn's Puppet Arts Program is a subdivision of the school's Department of Dramatic Arts. The Ballard Institute and Museum of Puppetry was created in 1987 through the efforts of UConn puppet arts alumni and community supporters of Ballard to preserve his work and create a national home for puppetry in the United States. The Festival is supported in part by an award from the National Endowment for the Arts and an award from the New England Foundation for the Arts. From August 10 to 16, UConn will be alive with puppet shows, classes, workshops, exhibitions and events for the 2015 National Puppetry Festival.
Highlights of the festival will include 30 public performances by more than 25 national and international puppeteers, 30 professional workshops, six visual art exhibitions, "Reel Puppetry" film series, a giant puppet parade, and nightly Festival Pub Showcase. This entry was posted in Exhibit, What's Happening in the Archives by Melissa Watterworth Batt. Curator of Literary Collections, Natural History Collections and Rare Books Collections, Archives and Special Collections at the Thomas J. As we continue to negotiate with artists, make arrangements for facilities and equipment and plan for all contingencies, information will be added, adjusted and updated.
We are pleased with the number of PofA members and non-members who have already registered. One possibility is to take the full Meal Plan in the dining hall, which offers a wide variety of selections for each meal.
The different elevations of the campus have been carefully landscaped with gentle walking slopes and the ability to use an elevator to change levels. Does a marginalized art form, as puppetry has often been, attract and make a place for marginalized individuals or not? It will also mark the 50th year of the internationally renowned UConn Puppet Arts Program, which was founded by the legendary Frank W.
For a complete schedule of performances go to the website for the National Puppetry Festival. The national non-profit organization has produced more than 160 national and regional festivals to celebrate and share the art of puppetry.
The program was founded in 1965 by Ballard, who originally joined the faculty of the theater department as a set designer and technical director. The Institute includes a museum and archives and offers exhibitions, workshops, museum tours, lectures, forums, performances, and other programs that promote the global arts of puppetry. It is important for you to know that the Registration Fees will increase onFebruary 1st, and again on April 1st. There will be shuttle bus service between venues, as well as several vans to assist those needing support.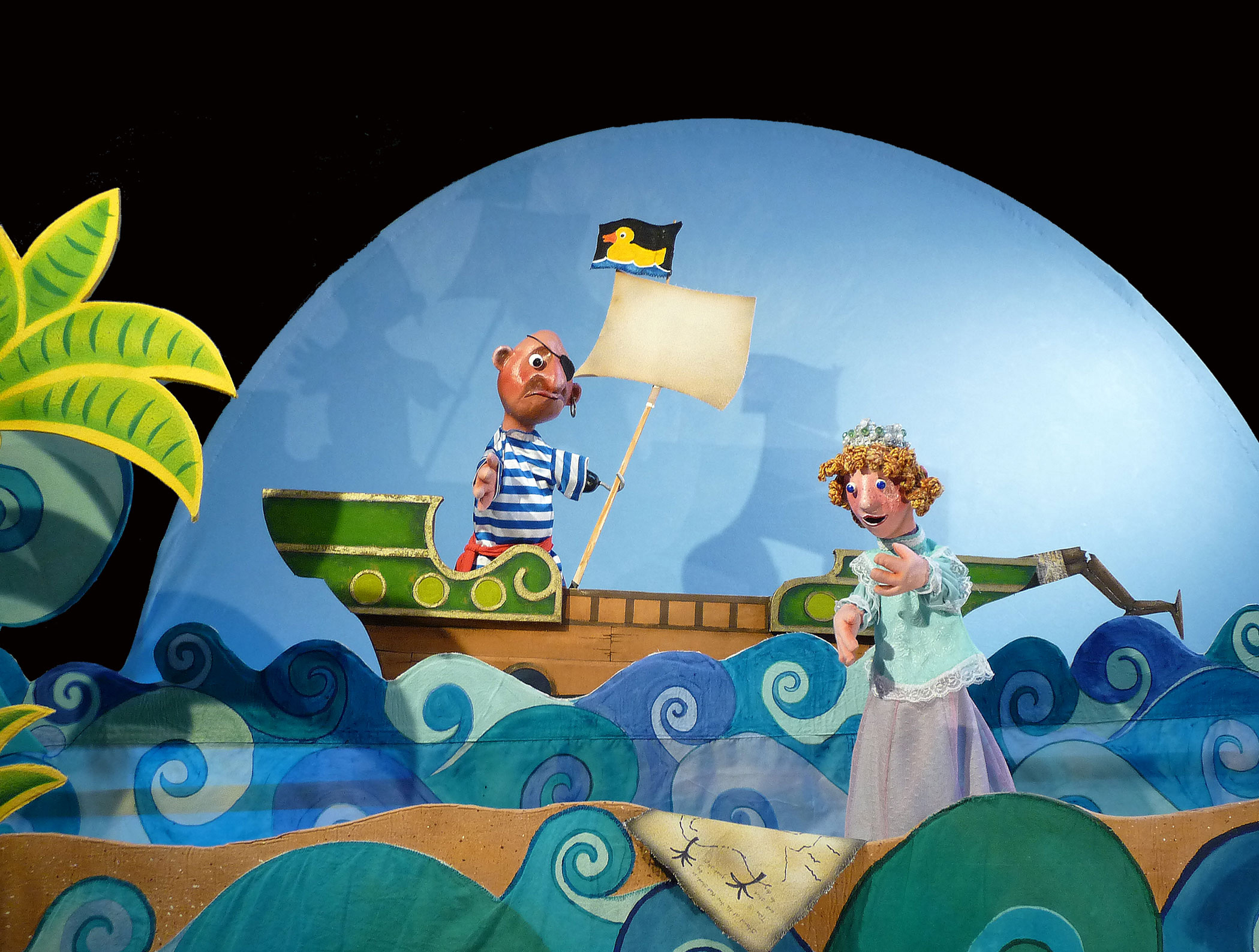 If you are interested in volunteering for any of the various positions of leadership and support, please inform us as you register. Come join us for the National Puppetry Festival of the Puppeteers of AmericaAugust 10 – 16, 2015 and stay for the year!
How does critical discussion enhance the world of the arts, both its appreciation and its practice? How do the tensions between convention, technique, tradition, and predictability on the one hand, operate in relation to experimentation, innovation, aliveness, and surprise on the other? 10-16 for the 2015 National Puppetry Festival, a whirlwind week of puppet-related activities including workshops, master classes, and performances. The organization has also published its quarterly magazine, The Puppetry Journal, since 1949.
The demand for the puppetry courses soon grew so drastically that the department had to limit enrollment in classes. Puppeteers of all kinds, from all disciplines, from all over the country and beyond gather for performances, workshops, shared inspiration and friendship.
Bonds are made, and friendships forged that will last beyond the festival.  You will be changed, and your puppetry will grow.
Check back to the site frequently and join us on FaceBook at Puppeteers of America 2015 National Festival at UConn for the most current information. Does the identification as "children's fare" necessarily limit or direct the types of shows that can be produced?
How can individuals move back and forth between these worlds of engagement, or combine them?
How do directors, choreographers, puppeteers, actors, and dancers make choices about what goes on stage and why? What kinds of exchanges might exist or be created between children's shows and those for more mature audiences, and how might cross-fertilizations between them work to enrich the art at both ends or bring them together? In what ways does the idea of "puppet" or other models serve as a guide to the puppet director-performer? How might the history of puppetry be written to reflect its inclusion or exclusion of marginalized groups?