Paraphrasing what I discussed in part 1 (Information Based Natural Disasters), a lot of information phenomena can appear to act like natural disasters and it is getting stronger. The savvy are now using these hurricanes to promote a cause or to expose their dirty laundry so they can make moves while the majority are preoccupied with the storm. When the tempest gets going and starts building speed, it doesn't leave much time for considered thought. Large parts of the world will remain offline or off the information grid, some will have access only to mobile devices. Without information it is impossible to make informed decisions, especially in emergencies.
Not to mention that accurate information about cultures and traditions will be lost for those without the technology to record and document them. This is not about Google or one specific company, but they provide the most powerful example. Youtube has Millions and millions of embeds (ok, so that's in links, but even if a fraction are embeds that is a lot for this purpose).
If Google decides to broadcast a message, it is now possible for them to control millions of sites instantly. Add the amount Google controls through some of its other properties (Feedburner, blogger, adsense, search, reader, analytics, connect and the rest of its services). Google can become a giant black hole sucking in everything around it, should it choose to do so. Paige Filler offers professional copywriting, consulting and social media services for the web.
Overview Black blemishes, or blackheads, are not inflammatory or filled with pus like whiteheads.
Except, my natural hair journey was a little different than the ones I commonly watch on YouTube or read about on natural hair websites. A texturizer is technically still a chemical process on your hair, but not as harsh as a relaxer. My hairstylist suggested a texturizer because, at that point in my life, I was afraid to go completely natural. I think that it's important for the natural hair community to recognize that the journey is different for everyone.
Do you think the natural hair community needs to alter it's views on how "the journey" should go? When you can answer those questions for yourself, I'd recommend you consult a natural stylist who has experience dealing with loose natural hair.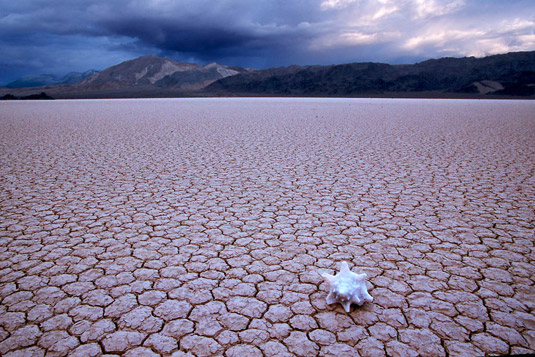 If you're really trying to be natural then a texturizer can be a step but not the final step. Well I have both Big Chopped and attempted to transition(the ends broke off in 2 months)from a relaxer. You should do what makes you feel the most comfortable and not be apologetic … At all.
Some people mistakenly believe that there is no difference chemically among a texturizer, a Jheri Curl, and a relaxer.
Given the experiences I've had, I love being natural best of all, and I love being CG the best of the best. After that I discovered the source of many of my hair related issues was the fact that my hair was high porosity. This tactic has always been used by politicians and corporations, but the web has changed the rules. From lack of connection, lack of technology, lack of education, to censorship and walled gardens. It becomes extremely clear that should Google ever feel the need to have its own public service announcement, it will be the loudest message the planet has ever heard.
Astringents clean grease, oil and dirt from the pores that make them appear black and shrink the pores in the process. Use a natural mask after cleaning the face and using an astringent, by applying the ingredient. I think about how much longer my natural hair would be if I embraced it during those high school years.
I haven't see to many good looking hairstyles most people look like a Jerry curl or flat iron and end up with looser straight pieces. I as a person still didn't mind it in its natural form and thought a texturizer rather than my mums bone straight relaxer would do the trick.
Fired up with the mob mentality and connected to millions of others, the information hurricane can be a dream for some, and for others, their worst nightmare. The determining factor will not be natural causes, but dependent on the ROI seen by large corporations and the government in those regions. After washing your face twice a day, rub lemon juice on your face and rinse with cool water ten minutes later. Also, I had heard too many horror stories about going through the transition to natural hair. I needed to see those texturized curls on my head before I really wondered what my actual curly hair looked like.
It ISNT gentler, yes your curl patter is less straight but the endless burns, tingling and inconvenience are the same. Everyone has different hair so it's sort of silly to think we should all share the same steps to going natural. Eat many fruits and vegetables, and take a multivitamin to get all of the essential nutrients. In my head, I was already dealing with the woes of academia and the stress of social life in high school and I didn't want another thing to worry about. I needed to feel the freedom of cutting my hair in a short bob or dying it to a mahogany color and not feeling so tied to the length or worried about the consequences. Up until my first relaxer at 11, the hot comb, the stove, and my mother conspired to keep my neck length hair laid. Thankfully I didn't have damage or thinning anywhere from the years of braids though.
I was happy to see this story here, I thought I was the only one who actually feels a chemical treatment helped them learn the basics.
It was nice for a while but it's also been nice to transition to completely natural and learn to love my texture again, without my hair breaking off in clumps when I so much as look at.
Clean very deep crevices by steaming the face by carefully leaning over a boiling pot of water with a towel draped to trap the steam. Make green tea and after drinking it for the antioxidants, open the teabags and scrub the face with tea. When I first wanted to go natural my senior year in high school, my family hairdresser went off on me, told me that my hair wouldn't grow that way, and slapped a Jheri Curl in my head.
If you can't find someone highly recommended, try to meet with them before they get their hands on your hair and ask them about their philosophy on caring for natural hair. I got my texturizer (it wasn't actually the same, but a modified version at a great salon) and eventually it helped me with the basics without stress. It wasn't until much, much later, (after I had gone to college and big chopped for the first time) that I realized her reaction was purely out of fear of losing business.
Even after learning that, I got so caught up with my hair looking a certain way, I damaged it to hell and back and had to big chop again after my sophomore year of college. There is nothing wrong with "deviating" from the traditional natural hair journey — because the stakes are high, it's your life, and you have to do what's best for you.