If you are a newcomer to preparedness planning or have been engaged for some time, the information and suggestions contained in this article will certainly help you begin or add to your experience of confidence and peace of mind, and assist you with practical steps you can take. The first step in the preparedness planning process is the acknowledgment that you have made a wise and sound decision and have chosen to take responsibility for you and your family, and to be prepared in the event of unforeseen circumstances.  Be encouraged to continue this process with diligence, motivation, and discernment. It is my intention in this article to present a guideline that can be followed which will lead you on an important journey to being prepared in the event of any number of potentially unexpected events.  This process is basically undertaken in three phases – each one of which will take as much time as you wish to devote, and the degree of urgency you are experiencing.
First, there is an initial assessment necessary to determine the direction you are heading. Second, there is further evaluation, research, and planning required to develop a firm foundation for the third phase, and to develop the clarity required for appropriate and accurate decision making. Third, there is taking action and assembling the appropriate provisions and critical information you have determined are necessary for your security and peace of mind.  This phase is ongoing as you continue to evaluate, research, and build up your supplies and information. What are the circumstances or scenarios and their severity you have determined may exist that will require you to rely upon your preparedness supplies?
What is the length of time you will be affected during these scenarios that you will be required to rely on your preparedness supplies? How serious are you and how much time, effort, and money are you willing to devote to research, planning, and action, and with what help? Attitude – Are you positive, fearful, confused?  A proper attitude during the preparedness planning process is essential and it is made more effective by exercising competent critical thinking and discernment skills.
Time – Your time frames can be as little as 3 days, which provide only a brief period of inconvenience, or as much as 1 year or more (I know of groups preparing for 7 years), that require a significant change of attitude and lifestyle.  Also, at the end of this article, is a listing of various time frames and comments.
Who – Suggestions include, an individual, family, friends, neighborhood, organization, company, club, or church or temple. After you finish this initial assessment, I strongly suggest that you refer to and continue to answer the more detailed questions in the article titled The 12 Crucial Questions of Preparedness Planning. Another important article, with specific tips and vital information on food and water, and with some similar questions to other articles, is The Essential Emergency Planning Guide for Food and Water.
Create an appropriate step by step plan of action on paper– sooner rather than later.
Assemble a library, data files, and Internet bookmarks; subscribe to related magazines, get tapes.
Go to conferences, workshops, and church meetings and talk to responsible leaders who have researched the issues you are concerned about. Make daily life in an emergency situation real to yourself and your family- Turn off your electricity, gas, water and phone for 3 days, and don't count on any local stores or services. As you reflect upon and answer the questions in phase 1 and 2, you may choose to wait until you feel confident about the next phase – action – or you may begin (or perhaps you have already began) to gather your supplies. Write down – on paper – the answer to as many of these questions as you feel are necessary to formulate a written preparedness plan. Distribute and discuss your easily understood and complete preparedness plan to your family, company, or group. Discuss and request feedback about your plans and supplies with others, as you feel appropriate – friends, experts, suppliers. Pray – if you are a religious or spiritually committed individual or family this would be the most important action to continually practice. The inconvenience is very noticeable and the routine disruption can be significant.  Supplies required are usually on hand, and stockpiling some supplies will be very important. Many Christian school leaders are in the midst of planning for their schoola€™s next academic year and as I speak with these leaders around the country, Ia€™m learning that many are reviewing their graduation requirements NOW to determine if their current requirements are fully preparing their students for what they will experience once theya€™re in college. According to The National Center for Public Policy and Higher Education, every year in the United States, nearly 60% of first-year college students discover that, despite being fully eligible to attend college, they are not ready for postsecondary studies. According to a report released by market research firm Ambient Insight, 5 million post-secondary students in the United States took online classes in 2015 and as that has happened, the number of students who took classes exclusively on physical campuses has plummeted. Therea€™s a high probability that your students will take an online course at some point during their college career and typically it will be sooner rather than later. Now, more than ever, it is critical for Christian school leaders to enhance their college preparatory programs, update their graduation requirements to include online credit, and provide additional opportunities for students to experience online learning to obtain the 21st century skills needed to be fully prepared for the changing landscape of higher education, specifically the increasing popularity of online learning at this level. The International Society for Technology in Education, ISTE for short, developed a set of standards to evaluate the skills and knowledge students need to learn effectively and live productively in an increasingly global and digital world. Many students are already comfortable using social media (Twitter; Facebook, Instagram, texting, etca€¦) as their preferred method for personal communication and it is our responsibility to ensure that theya€™re provided opportunities to translate these skills into academic success.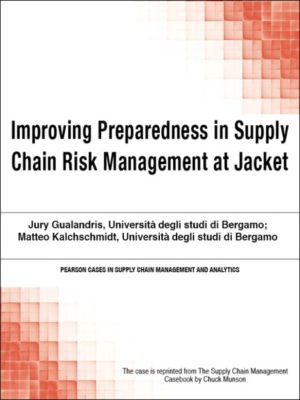 Digital Literacy is defined as having the ability to effectively use digital technologies to access, navigate, evaluate, comprehend, create, and share information knowledge, ideas, and expertise.
While traditional, live instructor-led, classroom course programs will still be beneficial for assisting learners in building a foundation for performing a new skill or acquiring a new competency, the new generation of digital natives demand more self-directed, online, anytime, anywhere, multiple devices and media for creating, sharing, delivering, and managing training and development programs. As mentioned previously, online learning provides students with an opportunity to acquire and develop many of the digital literacy skills they will need to be successful in college. The world is changing at a rapid pace and to fully prepare your students for college and beyond, these 21st Century Skills are as critically important for them to obtain as the traditionally important core skills of reading, writing, math, and science. As mentioned in this blog article and previous articles, online college courses and degree programs have seen an explosion in popularity and offerings in recent years. The proportion of chief academic officers (CAOs) that say online learning is critical to their long-term strategy is at an all-time high (70.7%). Online enrollments have increased at rates far in excess of those of overall higher education. The proportion of institutions reporting online education is not critical to their long-term strategy has dropped to a new low of 8.6%. For-profit institutions account for the biggest change for 2014 study; for the first time ever they are reporting a higher rate than public institutions.
Every year since 2003 when the Babson Survey Research Group first began tracking online enrollment numbers, the number of students taking at least one online course has grown at a rate greater than that of the overall higher education student body.
The millions of students taking online courses today is ample evidence that this modality is meeting a clear demand on the part of students. In our industry, we continually hear from Christian school administrators that they are considering implementing a mandate whereby their students must take at least one online course prior to graduation. Build connections for students, via your online program, to bridge the high school and college experience through differentiated instruction. More fully prepare your students to successfully complete college-level work regardless of the delivery method.
We must continue to promote initiatives aimed at building closer relationships between the high school and college educational experiences. According to the National Center for Education Statistics, twenty-five percent of college students drop out in their freshman year because they are not academically, emotionally or financially prepared for college life and adulthood.
To succeed in college, students need technology that works with the latest tools and systems being used in the classroom. Who a€" Suggestions include, an individual, family, friends, neighborhood, organization, company, club, or church or temple. An ebook is one of two file formats that are intended to be used with e-reader devices and apps such as Amazon Kindle or Apple iBooks.
A PDF is a digital representation of the print book, so while it can be loaded into most e-reader programs, it doesn't allow for resizable text or advanced, interactive functionality.
Information technology (IT) has the potential to play a critical role in managing natural and human-made disasters. Find relevant information like your own rough draft from among the thousands of reports available for free at NAP.edu. The National Academies Press (NAP) has partnered with Copyright Clearance Center's Rightslink service to offer you a variety of options for reusing NAP content. To request permission to distribute a PDF, please contact our Customer Service Department at 800-624-6242 for pricing. To request permission to translate a book published by the National Academies Press or its imprint, the Joseph Henry Press, please click here to view more information. This will move you into the second phase of the planning process, and assist you in evaluation and research.  The 12 Crucial Questions of Preparedness Planning is an expansion of the 6 initial questions, and offers more focused and detailed questions to help guide you along. Be careful to avoid reacting to and with the actions of others without first determining if these actions are appropriate for you.
Note: There are those with limited experience and knowledge who have suddenly appeared in the marketplace to take advantage of the situation. Start with a program that is compatible with your needs, assumptions, circumstances, and finances.
Updating graduation requirements requires a lot of research and I've provided quite a bit to you in this article.
On paper, the students have met the minimum core requirements for acceptance but once enrolled quickly realize that therea€™s a gap between enrolling in college and being ready for college.
Through my consulting work, Ia€™ve had many school leaders share stories with me about their alumni coming back to their high school for a visit sharing with them that the first course they were required to take in college was delivered online. Digital age skills are vital for preparing students to learn, work, live and contribute to the social and civic fabric of their communities. We must embrace opportunities that will enable our students to obtain all of the skills needed to be fully prepared for college. Now is the time to educate and inform parents and students relative to the merits of online learning and why these skills are valuable to their future success.
Shifting attitudes from employers and higher education institutions have fueled the desire to provide a college education to students who desire or need more flexible and customizable course options. These academic leaders state that online learning is a critical part of their strategic planning for future educational program development and growth. Minnesota signed a law that "strongly encourages," but does not require, students to take an online course before graduating from high school. Some leaders are contemplating having students take an online course every year starting in the ninth grade. Fortunately, there are things that schools and parents can do to make sure that their child is ready for what will be one of the biggest transitions of his or her life. Doing college-level work requires more than just taking what you read at face value and memorizing a bunch of facts -- students should practice thinking critically about what they see, hear and read.
The eBook is optimized for e-reader devices and apps, which means that it offers a much better digital reading experience than a PDF, including resizable text and interactive features (when available). Damage to communications infrastructure, along with other communications problems exacerbated the difficulties in carrying out response and recovery efforts following Hurricane Katrina. Improving Disaster Management: The Role of IT in Mitigation, Preparedness, Response, and Recovery. Through Rightslink, you may request permission to reprint NAP content in another publication, course pack, secure website, or other media.
All too often the cheapest is the least dependable; especially in an emergency situation, and even more so if the emergency is long term. Among other things, one way students may feel unprepared for college is there lack of experience with online learning. We must work together to stay on our mission of educating and developing Christian leaders. Current estimates for the total number of students enrolled in an online program or course is now measured in the millions! The number of states and school districts requiring online courses for high school graduation has grown, as states aim to teach students how to operate in an increasingly digital world.
Aside from the standard core and elective courses, your online program provides students with numerous college level options through the Advanced Placement and Dual Credit courses.
Online learning requires students to keep pace and stay on top of their schedule no matter where they are.
These days, as colleges introduce more technology into the classroom, students are using a combination of devices -- such as tablets, smartphones and e-readers -- to stay on top of their coursework and connect with classmates. To assist government planning in this area, the Congress, in the E-government Act of 2002, directed the Federal Emergency Management Agency (FEMA) to request the NRC to conduct a study on the application of IT to disaster management.
Rightslink allows you to instantly obtain permission, pay related fees, and print a license directly from the NAP website. We must find ways to remove barriers to make your online program available to all of your students so they can begin building the foundational skills necessary for future success!
The complete terms and conditions of your reuse license can be found in the license agreement that will be made available to you during the online order process. To request permission through Rightslink you are required to create an account by filling out a simple online form.