The second annual LGBT Fostering and Adoption Week (3-9 March) has been launched by the New Family Social, a charity in the UK. On the eve of the launch, Jacob Tas, interim chief executive of Action for Children, said: "Being a good parent has nothing to do with being gay or straight.
Lesbian, gay, bi and trans people often have just what it takes to be a new family for a child to thrive in. The London flagship event, which is being held as part of the LGBT Fostering & Adoption Week, will be held Friday March 9th, 2014.
Pink Families provides information & resources for LGBTI families & their supporters, & celebrates the many shapes families can be.
The LGBT Resource Center welcomes students, staff, or faculty who are simply interested in associating and getting involved with the Resource Center. A program offered through the Counseling Center that provides personal one-on-one conversation. This is Connor, a University of Sheffield student and an athlete, with his photo for the exhibition. Don't forget the deadline for submissions to the Hidden Perspectives LGBT Photo Exhibition is 15 February so get your selfies to us ASAP!
SIIBS Hidden Perspectives Project has joined forces with the University of Sheffield's LGBT Network to host a photo exhibition on Monday 23 to Friday 27 February to celebrate LGBT life in Sheffield. The exhibition will bring together local amateur and professional photographers and will showcase images submitted by volunteer contributors to celebrate LGBT lives in Sheffield and diversity at the University. Hidden Perspectives are asking the LGBT community to send in their photos that celebrate everyday life in Sheffield, photos can highlight social issues affecting the LGBT community, celebrate gender identity or just favourite things about gay life in the city.
The exhibition will launch on Monday 23 February 5pm with a drinks reception and a lecture at Jessop West Exhibition Space at the University of Sheffield. A research project within the Sheffield Institute for Interdisciplinary Biblical Studies (SIIBS) at The University of Sheffield.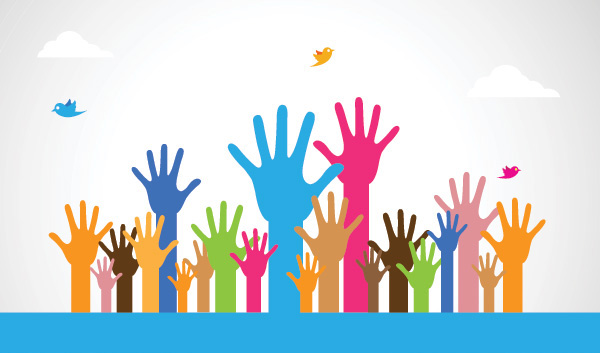 Enter your email address to follow this blog and receive notifications of new posts by email. I am writing to let you know about a study I am doing and to ask if you would consider participating in an interview in person, over Skype, or Facetime for a research project about active or retired LGBT+ military members and their romantic partners ("We asked, they told: Exploring LGBT+ relational experiences in the post 'Don't ask, Don't tell' era").
If you complete the interview, you will be emailed a $15.00 Amazon gift card as a thank you for sharing your experiences and your time. Individuals who are eligible will take part in a 60- to 90-minute interview; those who complete the interview will be compensated $80 cash for their time.
Participants Wanted: DASH Study at Ohio University (IRB Approval #: 14F057) Are you a gender or sexual minority between the ages of 18-35? This study aims to understand the attitudes of cisgender (non-transgender) lesbian, gay, bisexual or other nonheterosexual people towards transgender and gender nonconforming people.
Massey University is seeking to find out more about how sexual identity development influences general psychological well-being (e.g.
This research survey conducted by the BLAST Initiative at Virginia Tech Carilion Research Institute examining health behaviors, risk factors, decision making, and experiences regarding discrimination, specifically in transgender and gender nonconforming people in the United States.
UWM's department of social work is conducting research on Milwaukee-area LGBT adults 50 years and older. Right now there are more than 6,000 children waiting to be adopted and an urgent need to find 8,600 foster families. Adoption and fostering agencies and consortia will be present to help answer your questions. The New Family Social  network  is composed of  800  families that share  support  online,  and  regional  groups  which meet regularly  around  the  UK. IT is a good opportunity to help someone who may be questioning, in the process of coming out, or fully our and looking for community. Prior to the interview you will review an informed consent form, which we will review again just before any interview takes place.
Study results will be reported without any identifying information so that no one viewing the results will be able to match you with your responses. Only men are eligible to participate, and final eligibility will be determined during a telephone call. If you are unwilling to provide any saliva samples, you will not be invited to participate. For example if you were born female and identify as a woman or were born male and identify as a man.
It is led by LGBT adopters and foster carers who also work with agencies to help with service delivery, and to widen the pool of new parents for the many children who are waiting. If the photograph is not of the contributor they must seek approval of other people in the photo and their consent for the photo to be exhibited in the event, prior to submission. During the interview, we will ask questions about your background (demographics such as age, rank if applicable, race, length of relationship) as well as your experiences being a member of a military couple, such as how other military couples talk to you, how the military treats your relationship, and what you think could be improved for LGBT+ military couples. We want to hear about your experiences and opinions in order to design effective programs and make HIV prevention and treatment better for MSM in Milwaukee.
If you answered YES to both questions, you may be eligible to participate in Ohio University's Daily Activities, Stress & Health (DASH) Study.
If you are 16 or older and are willing to participate, you can do so by taking their online survey. If you fit this profile and are over 18 years of age, then I hope you will consider helping us with our study.