Please take time prior to an emergency to review your Building Emergency Plan for specific details regarding building evacuation and the location of Designated Meeting Areas.
During the past couple of months CPCC Security and the Environmental Health and Safety Department have been working together to implement an Emergency Evacuation Point sign.
In cases requiring the evacuation of one building, occupants should proceed to a designated meeting area. When you evacuate, take keys, coat, purse and any other easily accessible critical personal items with you to the Designated Meeting Area (DMA). If you are involved with hazardous research or doing a dangerous procedure, immediately shut down operations that could create additional hazards if left unattended. If you are on a lower floor, it is critical that you evacuate immediately so that those on upper floors are not caught in a backup in the stairwells as they descend to the lower floors. Follow the instructions of emergency personnel regarding alternate exit routes, should your normal pathway be blocked. Assist those who need help, but do not put yourself at risk attempting to rescue trapped or injured victims.
A campus-wide evacuation is used to get students, faculty, staff and visitors off the EMU campus due to a severe emergency in the area. Only attempt an emergency evacuation if you have had emergency assistance training or the person is in immediate danger and cannot wait for emergency services personnel. If unable to evacuate, people with functional needs are to shelter in place in an Area of Refuge and wait for emergency personnel. This includes activation of an audible or visible fire alarm or verbal orders from emergency response personnel. The signs have been strategically placed on each campus to give building occupants a safe place to go in the event of a fire or other emergency that requires the building to be evacuated. When orders are given to evacuate multiple buildings or large areas of the campus, occupants should proceed to the evacuation area as directed by the Department of Public Safety (DPS). There are a variety of communication tools that will be used to keep you informed (PA systems, text alerting, e-mail). Everyone is required to evacuate immediately anytime a fire alarm sounds or an evacuation order is given.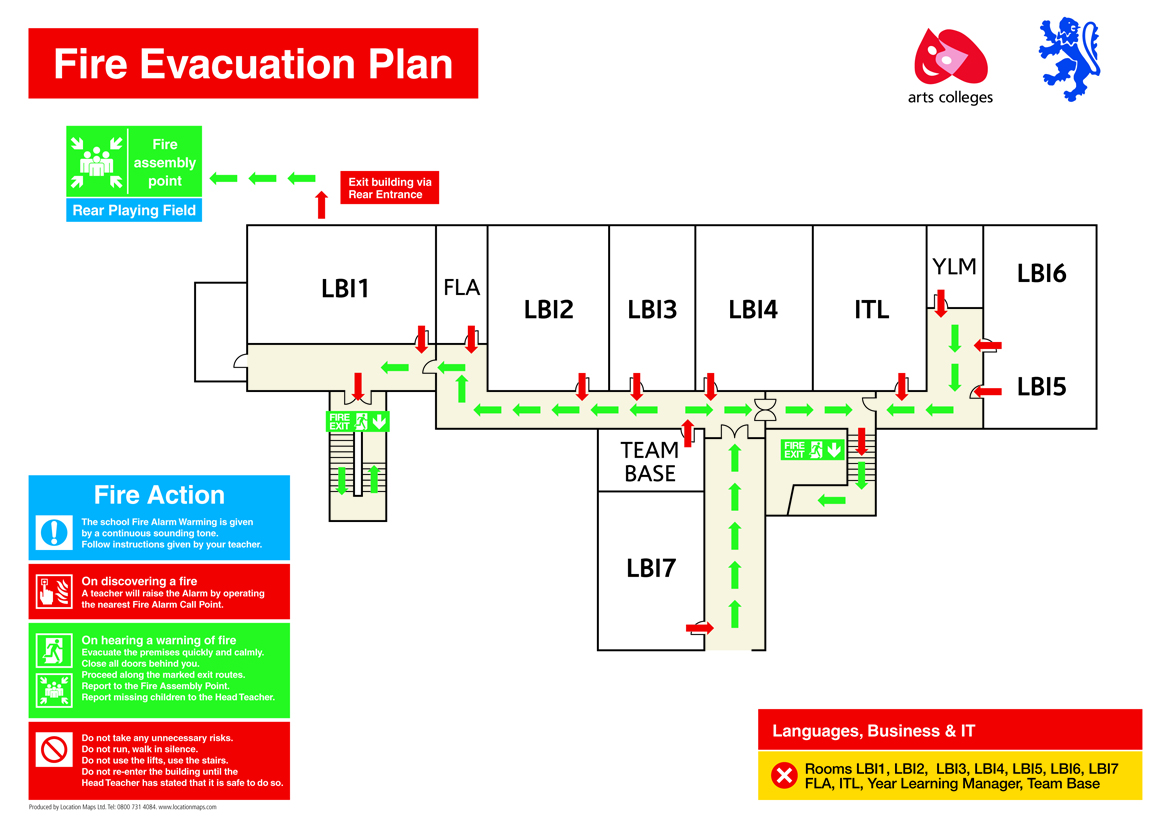 However, if these items are located on another floor or in another room, evacuate without these items. If there is no heat or obvious hazards, open the door and check the exit route before leaving. Ask how he or she can best be assisted or moved, and whether there are any special considerations or items that need to come with the person. During programmed fire drills building occupants will have the opportunity to learn their appropriate evacuation point area.
Inform the Building Administrator of any potential hazards related to the operation or project.