ArcAttack is a unique group of performance artists who use massive Tesla coils as musical instruments. Their shows include 12-foot electrical arcs generated by a half million volts, synced to pay musical notes.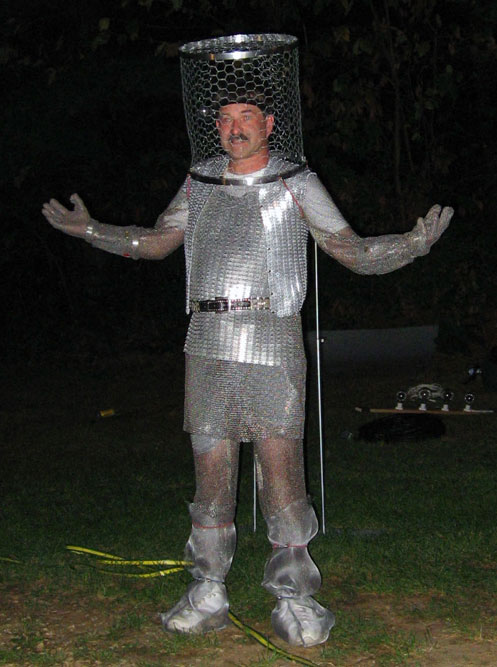 If you like Arc Attack, then you'll probably also enjoy reading about the Frankenhorn.
During shows, members of the group connect with the arcs, protected from electrocution by chain metal Faraday suits.