When I was in elementary school back in the 80s-90s in Houston, the big one was a hurricane, which included tornadoes and flash floods. These thoughts are especially prevalent on my mind this week—ten years since Hurricane Katrina and the subsequent floods ravaged New Orleans. At CRPE, we're fond of reminding people that the portfolio strategy is not a set of prescribed principles, but rather a problem-solving strategy. After Katrina, the Federal Emergency Management Agency (FEMA) knew it had to find better ways to help cities recover after disasters. If a city wishes to get the jump on the next "big one" and how it might affect education, it should convene city and district leadership—including portfolio managers—to discuss disaster preparedness, response, and relief in these terms.
While site-based decision making is a feature present in both the FEMA principles and the portfolio strategy, centralized coordination in both approaches is still needed for certain tasks. Now, with a portfolio strategy in place, if disaster were to strike again, New Orleans' system of schools would be much better positioned to recover. Paul Hill and Ashley Jochim show how modifying the role of local school boards can allow New Orleans to restore local control while building on academic gains made over the past 10 years.
Paul Hill discusses the importance of evidence over ideology in response to a new study on Louisiana's voucher program. Robin Lake responds to a recent blog post by Washington State's 2016 Teacher of the Year, Nathan Gibbs-Bowling. Author Steven Hodas shares his experiences working with the New York Department of Education to foster innovative practices and develop more nimble procurement procedures. As a project manager, we know there is a risk that the building may burn down, but we have a sprinkler system, a fire brigade on standby, emergency escape exits, regular backups with offsite storage, fire drills and an insurance policy, so we don't manage it. Even if we have treated risks, they may still occur, and what will be the impact on our project if they do? In a project, the consequences are normally an impact on the delivery of outputs, which result in benefit we expect.
While there is a fundamental difference in the treatment of risks and threats in terms of the type, impact and time frame, we still aim to reduce probability and impact. Risk management in projects is about balancing the impact of the risk and level of uncertainty, the risk tolerance or appetite of the organisation. One method is to develop a probability impact grid or similar tool, overlaid with the risk appetite.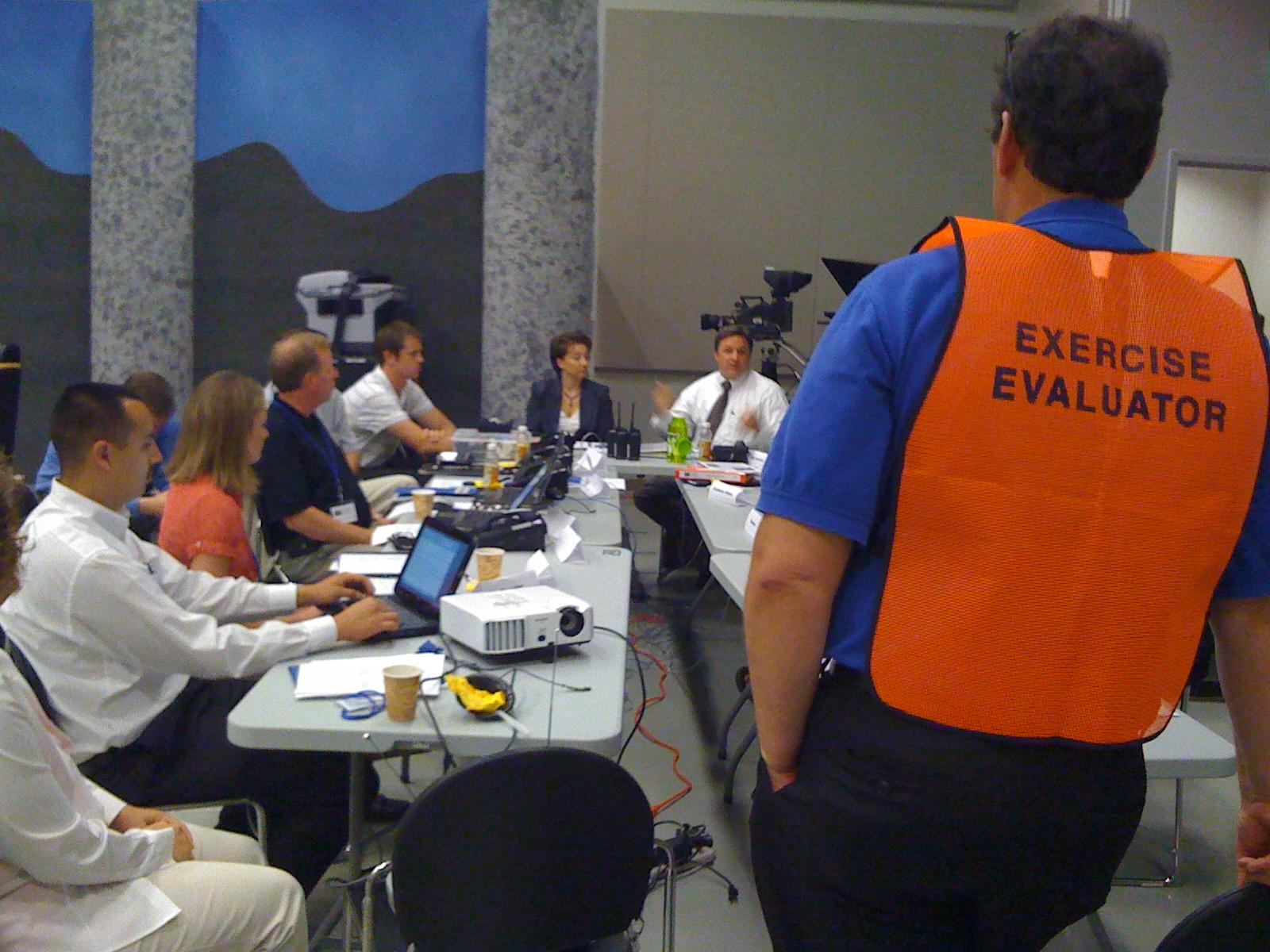 Each risk should be rated in terms of its probability of occurrence and impact on the project. Red sector risks require proactive management (mitigation) to bring them to a lower risk level, the yellow or green sectors. Schools taught us in a 101, cookie-cutter way what to do when disaster hits: get under your desk, find a stairwell, stay away from the windows. Soon into the aftermath it became clear that neither the city, nor the state, nor the federal government had a set plan for recovery. Although we usually think of portfolio as a response to internal disaster-like situations, such as large opportunity gaps between student groups, severe enrollment drops, too many "failed schools," or abysmal graduation rates, New Orleans is a unique example of the portfolio strategy in action as a response to external disaster. In September 2009, FEMA worked with over 20 federal departments, agencies, and offices to create guiding principles for recovery organizations.
While portfolio is meant to be a nimble performance management system that fosters continuous improvement, it wasn't deliberately intended to respond to tsunamis and volcanic eruptions. The city has hundreds of empowered principals and leaders, with a multitude of independent providers, all enabled to make ground-level decisions for and with their community. Project management methods also have risk management built in to their processes, but unless they are directly involved in the business continuity industry, we are less likely to have input into disaster threat treatment except in specific areas related to project deliverables.
While we can never have a risk-free environment, how do we decide if we have done enough risk management and disaster recovery in our organisation, and whether it is value for money? This requires some valid, repeatable way of determining the risk level we will accept, then giving this a value to the organisation.
These figures should be multiplied together to determine an individual rating for each risk as a percentage.
Risks with an initial or residual rating in the yellow sector require reactive management (contingency) applied to reduce their overall risk rating. He has worked in Australia and overseas in the telecommunications and IT space at every level including strategy, business analysis, architecture, and project and program management. For me, it looks like it's going to be an earthquake, at least that's what a recent scary New Yorker article says as it lists a parade of horribles that could follow a past-due massive quake in Seattle. They had to rebuild many institutions nearly from scratch; the public schools were closed for a year.
The group received over 6,000 comments from stakeholders across the country and settled on nine principles that underpin any successful disaster recovery.
Any portfolio city would need to do pre-disaster planning; for example, how to access student data from afar, keep curriculum rolling, keep in contact with the families affected, and so on.
Presumably, the more a school system builds these principles into its model, the better off it'll be in the face of disaster. They don't depend exclusively on centralized bureaucracy for direction, but they do enjoy centralized coordination. Green sector risks should be monitored, but have no proactive or reactive treatment applied (acceptance). In the days following the article's publication, there was a mad rush for earthquake supplies.
Looking back, that probably would have helped us in the immediate hours and days following the storm.
I'm struck by the ways these principles parallel the seven components of the portfolio strategy. The trick is to employ the central role without overgrowing central office and disempowering schools. At its heart, the portfolio strategy provides a way for education systems to find and maintain their resilience, something it shouldn't take a disaster to unleash. But if the storm was really big, what would have happened over the ensuing weeks and months, when the effects of disasters are harder to predict and the solutions less clear? I wonder how our school district would have handled extended closures and the displaced students and teachers, all aftershocks of disaster.
The portfolio strategy, implemented in the wake of the disaster, enabled New Orleans to harness a group of committed leaders and educators, coordinate across education sectors, equalize funding, heighten expectations, and improve outcomes for students. As this year's devastating earthquake in Nepal demonstrated, the challenges of returning children to school once the dust has settled but the rubble remains are formidable. According to a UNICEF representative, children who are out of school for prolonged periods of time following a disaster are less likely to ever return to the classroom.