CORAS is a European research and technological development project developing a tool supported framework for model-based security risk assessment.
A proper understanding of the limitations of the existing infrastructures is an important prerequisite for designing new services with a satisfying degree of security. The overall objective for the CORAS project is to develop a practical framework for model-based security risk assessment by exploiting the synthesis of risk analysis methods with semiformal specification methods supported by an adaptable tool-integration platform. The CORAS risk assessment methodology integrates aspects of HazOp analysis, Fault Tree Analysis (FTA), Failure Mode and Effect Criticality Analysis (FMECA), Markov Analysis as well as CRAMM.
The core risk analysis segment of the CORAS risk management process are three sub-processes ('identify risks', 'analyse risks', 'risk evaluation'), grouped together at the top layer of the figure.
As the system description becomes more elaborate, any combination of refinement and decomposition results into a propagation of the risk analysis from the composite object to the components guided by the system architecture. The main innovations of the CORAS project stem from its emphasis on integrating risk analysis tightly into a UML and RM-ODP setting, supported by an iterative process, and underpinned by a platform for tool-integration targeting openness and interoperability. Earthquakes are only one of the hazards many of us are faced with, but they differ from other natural hazards.
We take pride in collaboratively taking risk assessment to the next level and we therefore promote holistic risk assessment. Models of seismic hazard are built on a complex combination of geophysical and geological data. Potential losses from earthquakes in terms of damage to structures and people can be estimated for the first time on a global scale and in a consistent manner. Composite indices of social vulnerability, resilience and indirect economic loss can be coupled to physical risk (loss and damage estimates) in order to assess risk in an integrated manner.
Through the tools and resources we are developing and that we will render available through the OpenQuake Platform, we will support such insights. We do that by sharing datasets, regional and global models of earthquake hazard and earthquake risk and ready-to-use results at global scale. Until 2014 we are building a global framework (of data, methods and tools), that will provide a basis for risk assessment worldwide as well as collaboration to enhance understanding and reduction. We work on a global scale not only because we think our strength is in leveraging advanced science for real risk assessment worldwide, but also because there are many important initiatives and organisations working on risk assessment, reduction and transfer, in particular on local scales; however their assessments are not always based on the latest science or technologies. Assessing and understanding risk is key to making decisions to manage risk proactively, be that in a country, organisational or individual context. Subscribe to GEM bi-monthly Newsletter to receive news and updates on the GEM global collaborative effort. Credit Risk Management Consulting covers the entire spectrum, including risk identification through diagnostic review analysis, risk assessment through corporate and retail scoring model development, risk measurement through estimation of Probability of Default (PD), Loss given Default (LGD), Exposure at Default (EAD) & Credit VaR models, as well as overall risk management, including collateral management, risk-based pricing and reporting frameworks.
Diagnostic review of credit risk management practices as compared to industry best practices and regulatory guidelines.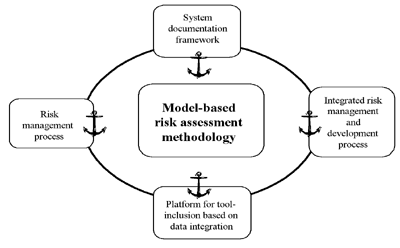 Development of appropriate corporate and retail risk models for portfolio credit risk management, including an estimate of asset correlations. Development and validation of internal credit rating models for different categories of borrowers.
Installation of data management processes and analytical methodologies for deriving default probabilities, transition matrix and loss given default statistics.
Development of framework to estimate portfolio credit VaR based on underlying parameters, as well as inter-sector correlations. Risk Point provides risk management consulting and advice to clients who want to understand the material threats and risks to their business as well as how to consider risk management in the overall business management processes.
Risk Point also conducts risk reviews for clients who want an ongoing periodic review of their risks, risk registers, management systems, risk management processes, as well as risk management frameworks and systems. Risk Point provides guidance and advice to clients on new and emerging threats, such as Social Media risks and its impact on the business.
As each client is different Risk Point uses the Risk Management Maturity Model (RMM) to determine the most appropriate advice and guidance on how to use risk management to improve the business and add value. Through Risk Point's Risk Management Task Integration Model (RMTI), clients can learn how to resource the development and implementation of risk treatment plans and to integrate risk management activities into the company's work schedule and programme.
Risk Point assists clients to develop their risk tolerance and risk appetite position through our Risk Tolerance and Appetite model (RTAM). However, the increasing complexity of information systems urges the improvement of existing design and analysis methods in order to increase the likelihood that all possible threats are taken into consideration. It is model-based in the sense that it gives detailed recommendations for the use of UML-oriented modelling in conjunction with assessment.
The CORAS risk management process consists of instantiations of abstract patterns given the CORAS framework using different risk analysis methods in order to analyse different parts of the system. Discover GEM, the people and organisations driving the GEM Foundation, and learn how you can use the data, resources and tools as input to improved understanding, assessment and management of risk. Globally 2 billion people were affected by disasters between 2000 and 2009 of which 44% were affected by floods, 30% by drought and only 4% by earthquakes. Historical and instrumental catalogues of events, together with databases of active faults and models of geodetic strain form a critical basis for the development of global models of earthquake hazard. How you choose to assess or analyse risk depends on the context, the information you have available how you want to use the results of your analysis.
Think for example of a map that overlays information of past earthquakes in the region, the known faults and the people living in that area. But what we mainly want to do is empower you: provide you with the tools that fit your needs and knowledge so that you can carry out your own analysis, from complex modelling to learning about buildings and their vulnerability in earthquakes in your region.
Through the OpenQuake platform we offer this framework to all our stakeholders so that you can use it, share and improve it.
GEM's tools and resources for risk assessment find their origin in science and cover all drivers of risk, helping you to understand to what extent risk comes from possible ground shaking (hazard), the vulnerability and exposure of people and structures (physical risk) and the vulnerability of the socio-economic system to earthquakes (socio-economic vulnerability). This is done through risk assessments and guidance on how to develop effective risk treatment plans to manage risks to acceptable levels.
Risk Point has also developed the implementation model for RMTI which guides you through the process and improves resource allocation and decision making.
This process assists companies in articulating to their stakeholders their preparedness to take business risks as well as tolerance in managing material threats to the enterprise. More particularly there is a need for combining complementary security risk analysis methods with respect to the system architecture. The choice of risk analysis method upon which the abstract pattern is instantiated depends on the viewpoint in which the part to be analysed appears and the detail incorporated in the context of the analysis depends on the phase in the development lifecycle. At regional scales, data and models of earthquake hazard are developed together with local experts to form a reliable basis for seismic hazard assessment. Because earthquakes are rare events however, such map does not necessarily provide you with an idea of how likely it is that an earthquake will occur again, in what timeframe and if it does, what could be the resulting loss and damage. At the moment there is little global best practice available for risk approaches and risk itself to be compared between countries and between regions.
Risk Point has developed the RTAM implementation model which describes each step of the process and how to articulate Risk Tolerance and Risk Appetite.
We are not aware of an already developed integrated approach to system design and risk analysis, where the architecture expressed in the information system model is used to guide the combined application of risk analysis techniques.
The specific instances of the CORAS risk management process that are used throughout the system lifecycle depend on the target (sub)system and the context of the analysis. Compared to disasters like floods, earthquakes have long 'return periods'; they only occur once every so often. This need is being addressed in the European project CORAS for the area of security risk analysis. But when they do, they happen suddenly and with little warning and their impact is often significant. When earthquakes strike there is not enough time to evacuate people or protect buildings and belongings.