19.01.2015
They may be separated by 18 years, but of all the cars featured here, it is the Focus ST and Fiesta XR2 that have the most in common. While the Racing Puma and Focus RS were limited-run rarities, and the Cossie a piece of hairy-chested exotica, the ST and XR2 are hotted-up versions of standard-looking models. The ST may lack visual impact – Electric Orange paintwork aside – but it remains a joy to drive and is the perfect illustration of how far Ford has advanced over the past two decades. The blend of five-pot burble, occasional rally-style bang through the exhaust, light but feelsome steering and 310lb ft of torque can turn the most sedate driver into a hooligan. Best of all, the ST's popularity means there are many to choose from, priced from less than ?5000.
RS Cosworth is starting to feel its age, but can still deliver thrills; steering wheel is a tactile delight, seat trim is of the picnic blanket variety and its four-pot motor makes 204bhp. This limited edition, 153bhp ball of fun has limitless amounts of charm and is supremely easy to fall for.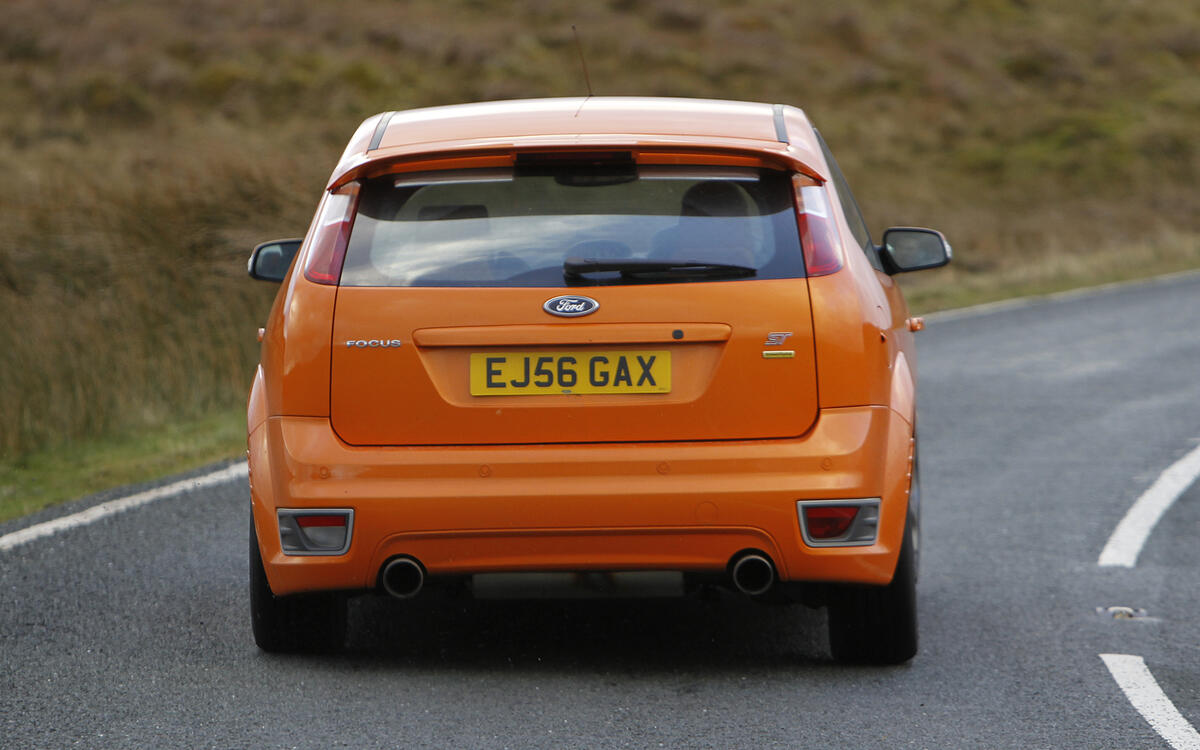 RS produces 212bhp, but the focus here is more on handling than power; steering wheel features a useful 'this way up' marker. Grand touring version of McLaren's mightily impressive 570S Sports Series model lives up to high expectations on UK roads.
Ford is contemplating a high performance ST version of the Kuga SUV that would sit alongside established Focus and Fiesta variants.Announcing a suite of new luxury models at the 2016A Geneva motor show, Ford Europe chief Jim Farley revealed to Drive that he would consider a Kuga ST in Ford's line-up if there was warranted demand. Despite his willingness to experiment with Kuga variants, the European chief did rule out an ST version of the newly-unveiled Mondeo."The Mondeo is a larger vehicle used mostly for fleet in Europe, there are retail customers but they don't buy it for [performance].
Porsche has captured the very essence of motoring with its back-to-basics limited edition machine. The magic happens not in the wings or flared wheel arches but in the bits you can't see, and that matters because performance Fords shouldn't be museum pieces; they should be wrung out over the best roads that Wales has to offer. Admittedly that has much to do with the Mountune Performance pack and exhaust fitted to our car.
And because it's only the front, back and side plastic trim that's bespoke to the ST, it's a weapon that is happy to be abused. And because it's a modern car, the ST is the most reliable, toughest and rust-free of those featured here. Front tyres will be tortured, road tax is pricey, it'll struggle to keep above 30mpg on a motorway run, and you can expect half that when the car is driven with a bit of verve. Peppy 1.6-litre engine makes 96bhp and unassisted steering hardwires the XR2 driver to the road.